The History of the Saatchi Gallery
By Urbane Art Gallery
Thursday 25 October 2018
Urbane Art is delighted to be working with the Saatchi Art Gallery in order to offer the 38 kilos limited edition book of 100 copies, that tells its 35 years history, making this the largest Contemporary Art Publication released to date. (This opportunity is only available until the end of October).
Charles Saatchi and Saatchi Art Gallery, have just released an impresive which tells the amazing story of the Saatchi Art Collection over the last 35 years - in a very large and very visually stunning way. It is the first time the entire Saatchi art collection has been put together in such a wonderful and exclusive format, showcasing a diverse range of art from Charles Saatchi's contemporary art collection together for the first time.
Only 100 copies are being released as a strict limited edition worldwide. Each edition has been specially printed and bound by hand by craftsmen in England. The book measures a metre wide when open and weighs an impressive 38 kilos. They believe this is the largest contemporary art publication ever created.
The book costs £3,500 and it includes all of the following:
- 1 Edition of 'The History of Saatchi Gallery'
- Invite for 2 people to visit the Saatchi Gallery in London, with a personal tour of the Gallery and the curated exhibits by a Saatchi Gallery guide.
- 3-course champagne lunch in the critically acclaimed Saatchi Gallery restaurant.
- 1 Night stay in a central London hotel for 2 people (based on 2 people sharing 1 room)

This exclusive offer is only available until the end of 2018. 
The History of the Saatchi Gallery features a monumental 850 pages each measuring half a metre square, weighing 40kg. Every copy is printed and hand bound by the finest craftsmen in England.  Each edition signed by Charles Saatchi himself. This publication is limited to 100 copies. 
The book features essays from Richard Cork, Brian Sewell, Steve Martin and Sir Norman Rosenthal accompany the artwork of 150 international contemporary artists such as Frank Auerbach, George Baselitz, Jake and Dinos Chapman, Eric Fischl, Lucian Freud, Andreas Gursky, Damien Hirst, Donald Judd, R.B. Kitaj, Sarah Lucas, Brice Marden, Robert Morris, Ron Mueck, Bruce Nauman, Paula Rego, Jenny Saville, Frank Stella, Andy Warhol, Rachel Whiteread, Zhang Xiaoghang and many more.
Over the years, The Saatchi Gallery has launched the careers of many young artists who have since become household names. For the first time one giant limited edition Opus book, The History of the Saatchi Gallery, chronicles the breadth of work exhibited at The Saatchi Gallery over the past two decades from Lucian Freud to Damien Hirst and Andy Warhol to Zhang Xiaoghang.
This book is divided into seven sections, each reflecting different aspects of the work which has been exhibited over the last twenty years, including the infamous Sensation and controversial Young British Artists, as well as The Triumph of Painting and New Chinese Art.
Gallery Mess at the Saatchi Gallery is a popular dining destination for its beautiful setting, charming atmosphere and excellent food. 
With exposed brickwork, vaulted ceilings and display of art, the listed interior provides the perfect location for a long leisurely lunch, dinner or drinks. 
The Intimate Value of Art
We are spending a lot of time at home, surrounded by our personal environment, and here is where art plays a key role. Art in a domestic setting is an intuitive form of self-expression, it reflects identity and personality; it provides value to our lives in unexpected ways.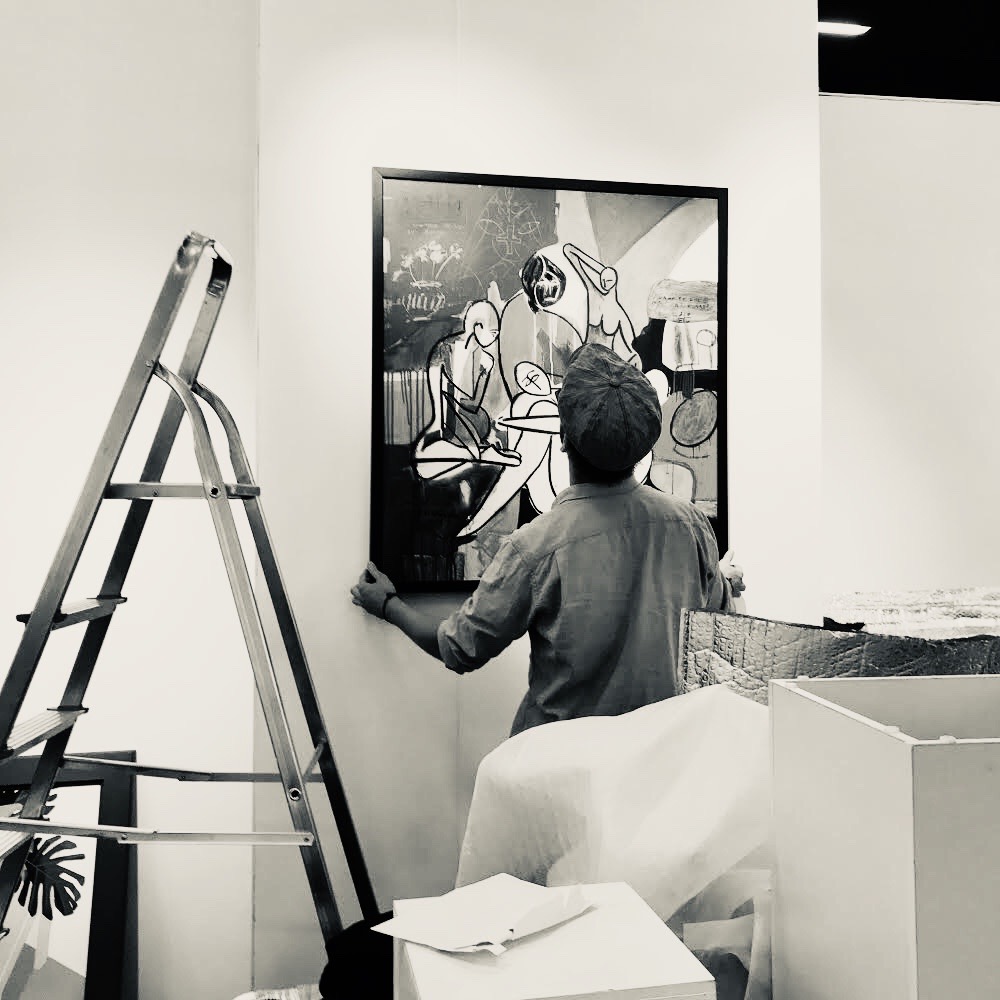 Working from Home
We are now all set working from home! Our current global situation is allowing us to re-think the way in which we exhibit, access and experience art.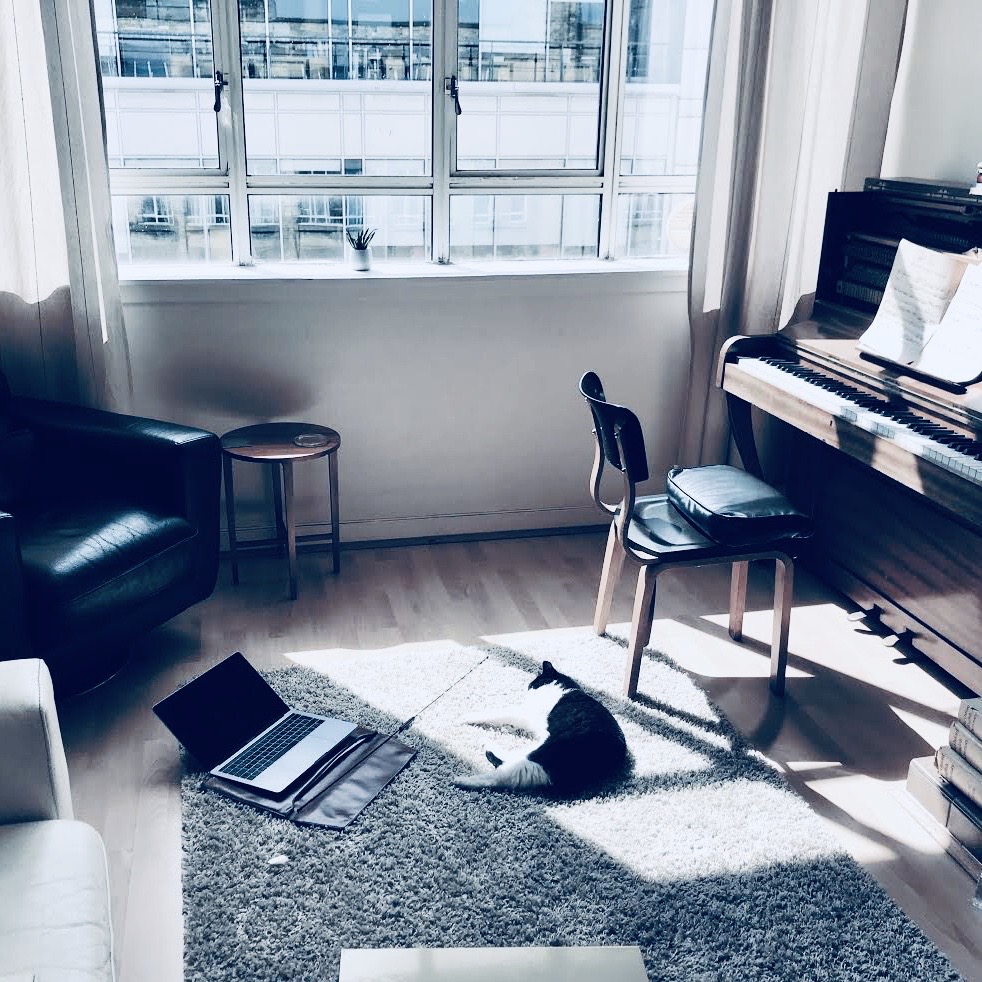 Iconic Works
How have international contemporary artists been inspired by the classics of European art? And why is it these works, in particular, that have become known around the world? Photographer Freddy Fabris at the opening event at the National Museum in Stockholm.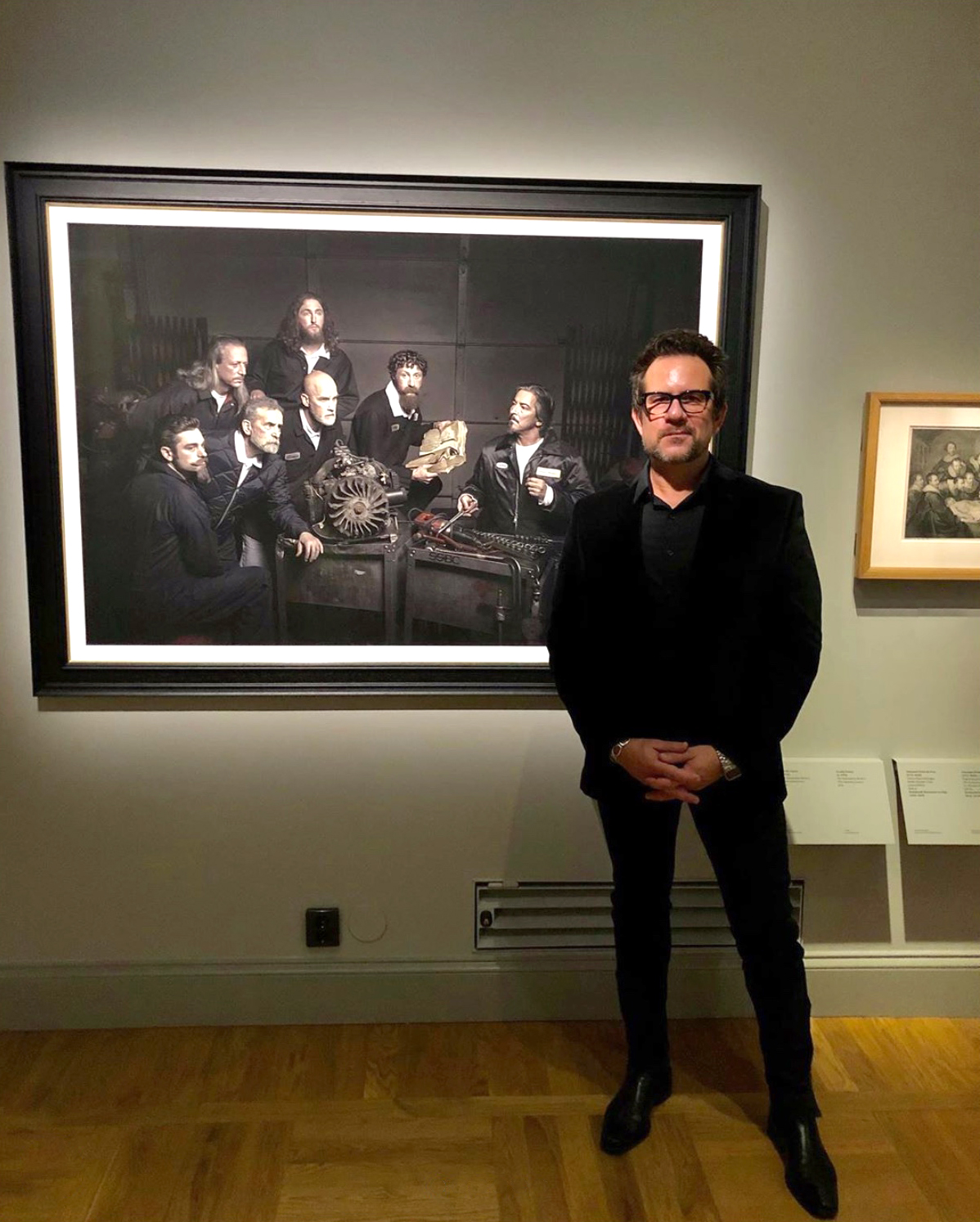 Manhattan
Lesley Hilling sculpture on display at the Royal Society of British Artists 303rd Annual Exhibition.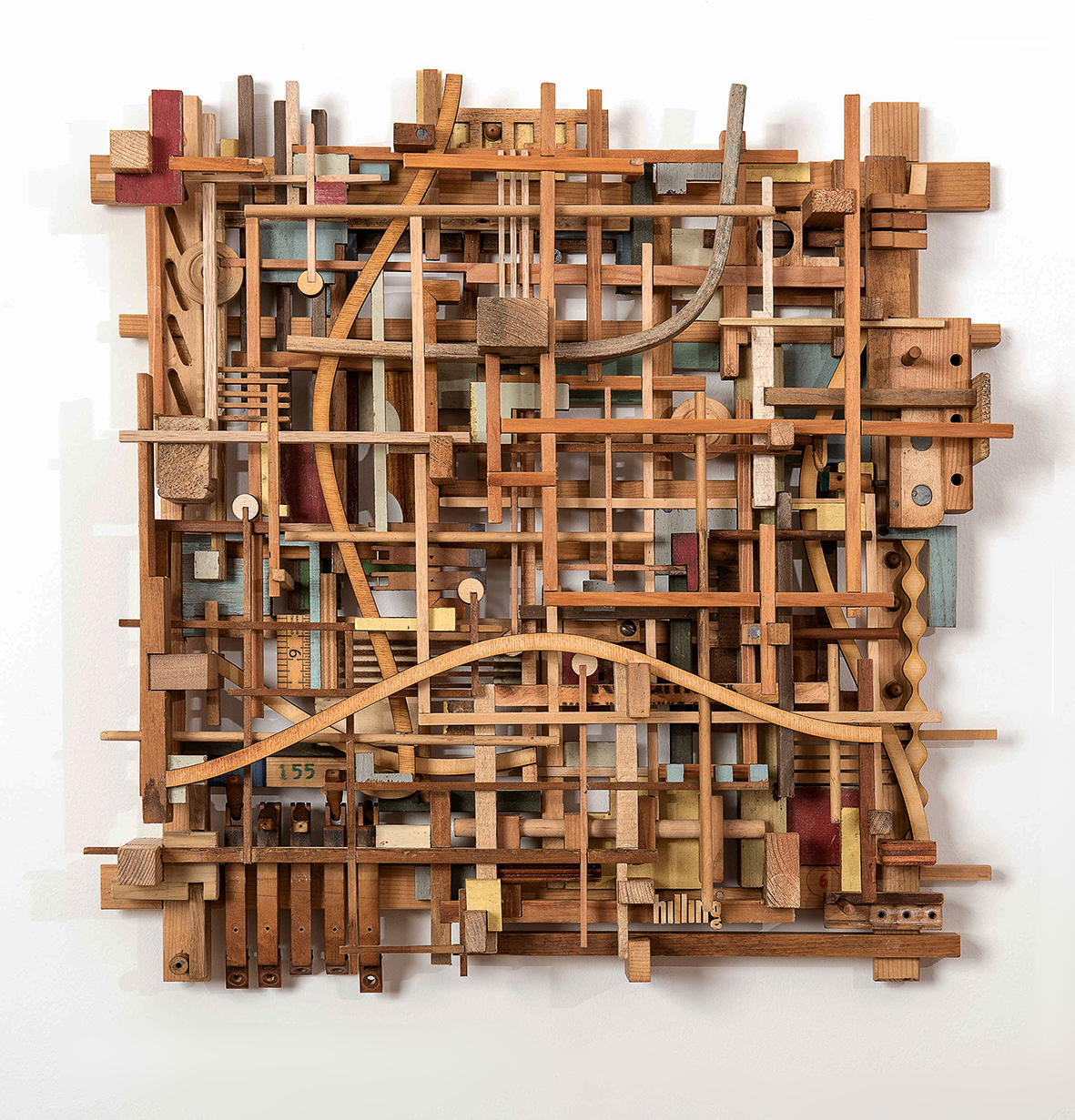 London Art Fair 2020
We are delighted to be returning to London Art Fair this year with an exciting collection of work by Frank Schroeder, Freddy Fabris, Juliane Hundertmark, Lesley Hilling, Sylvia Tarvet, Jack Frame, Natasha Barnes and Beti Bricelj. You can find us at Stand G29 from 22nd - 26th January!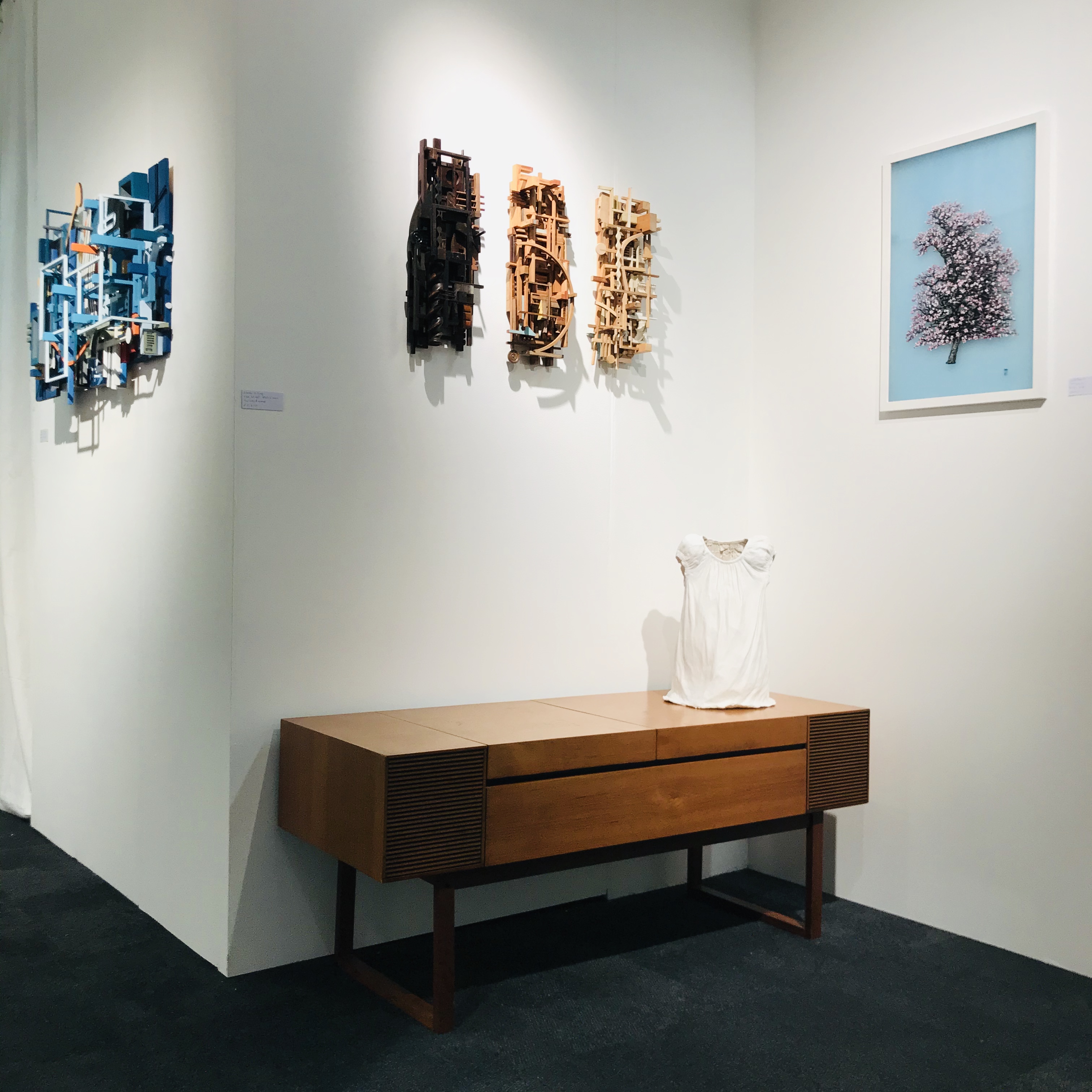 On Longing
Urbane Art is proud to welcome Lesley Hilling's wooden constructions to the gallery.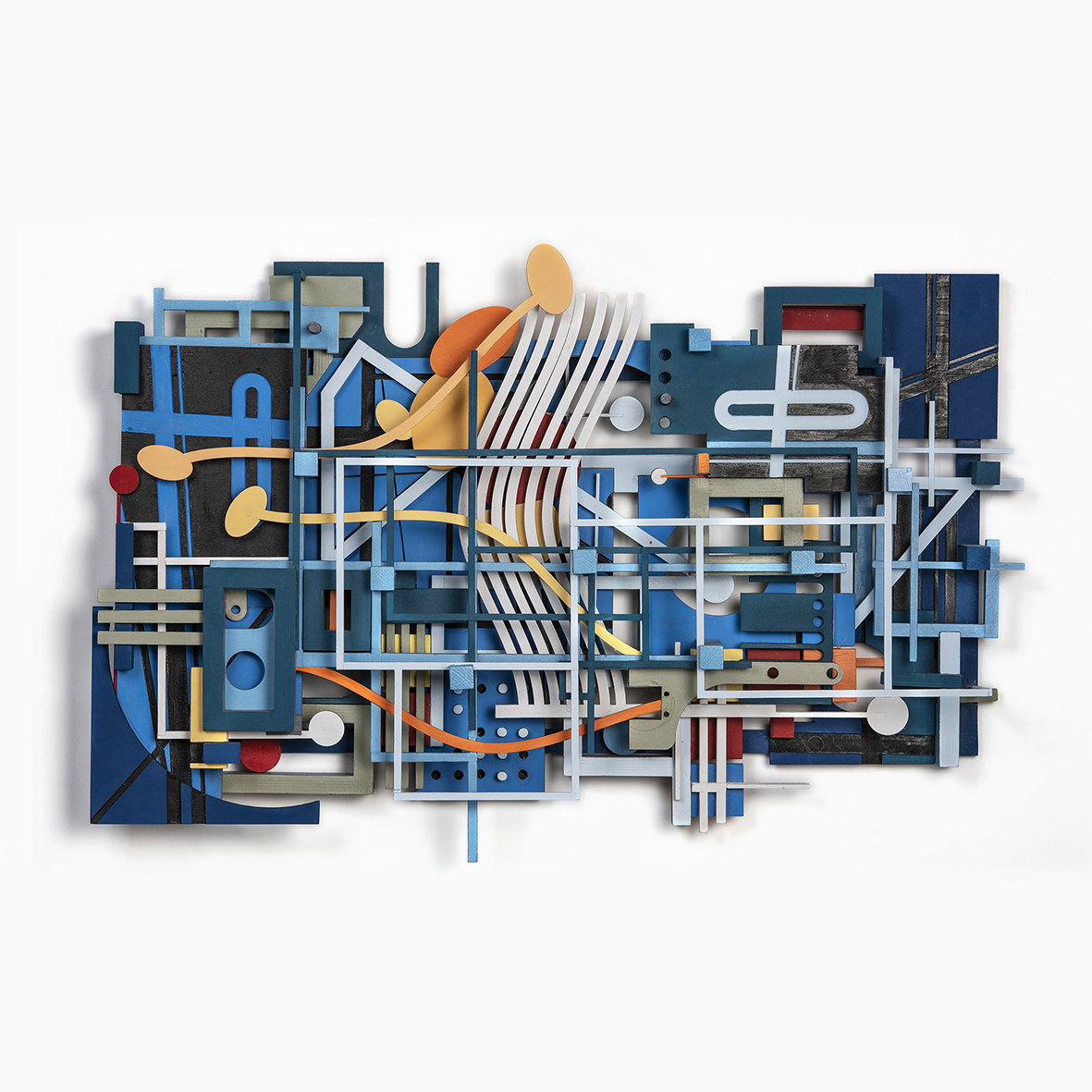 Rejection of Space
We are delighted to welcome Argentinean artist Josemiel Platz to the gallery.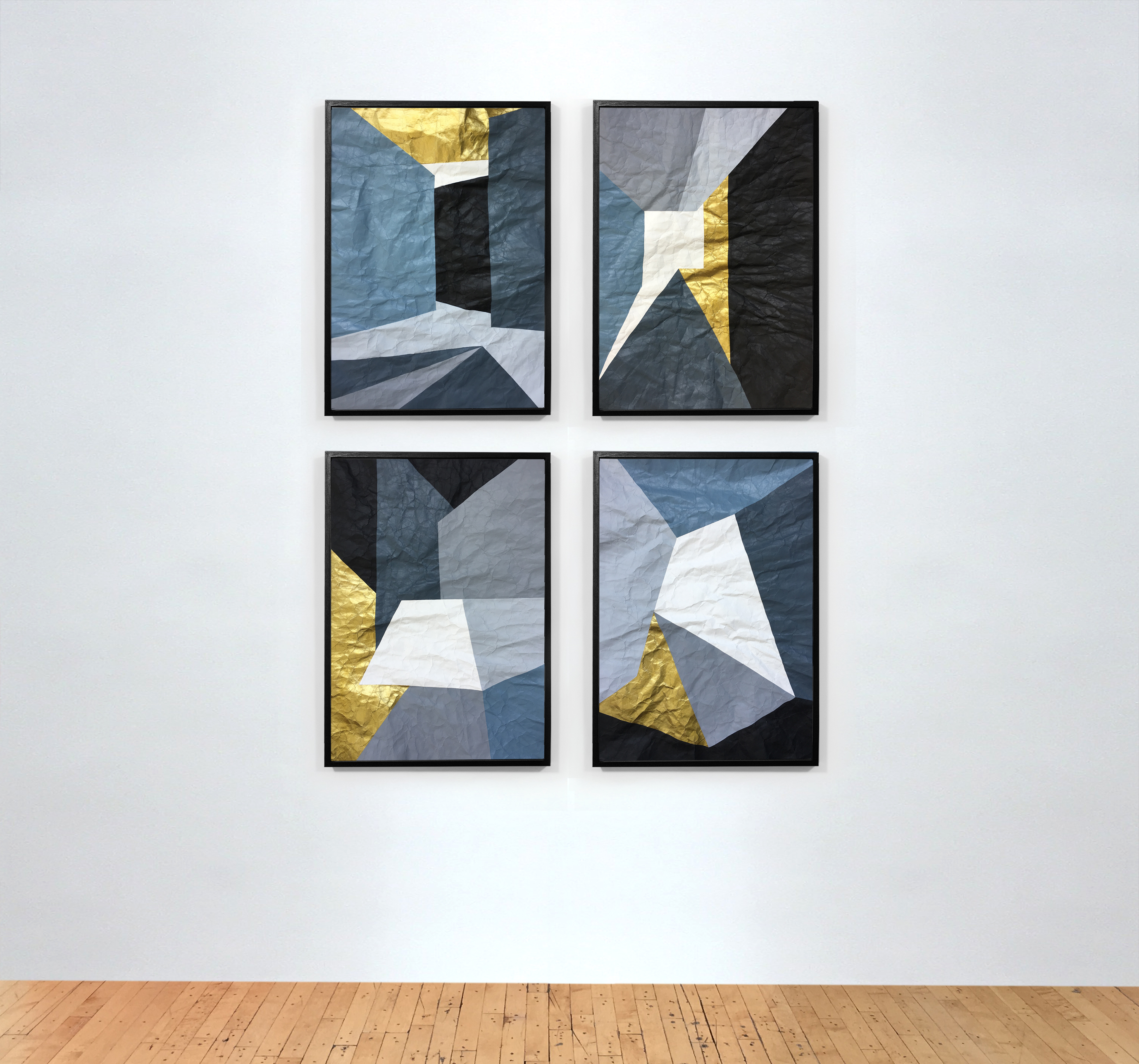 London Art Fair 2019
Urbane Art is delighted to be returning to London Art Fair in Islington this year with a collection of new works by Sylvia Tarvet, Natasha Barnes, Niki Hare, Freddy Fabris, Frank Schroeder, Jack Frame and Benoit Trimborn.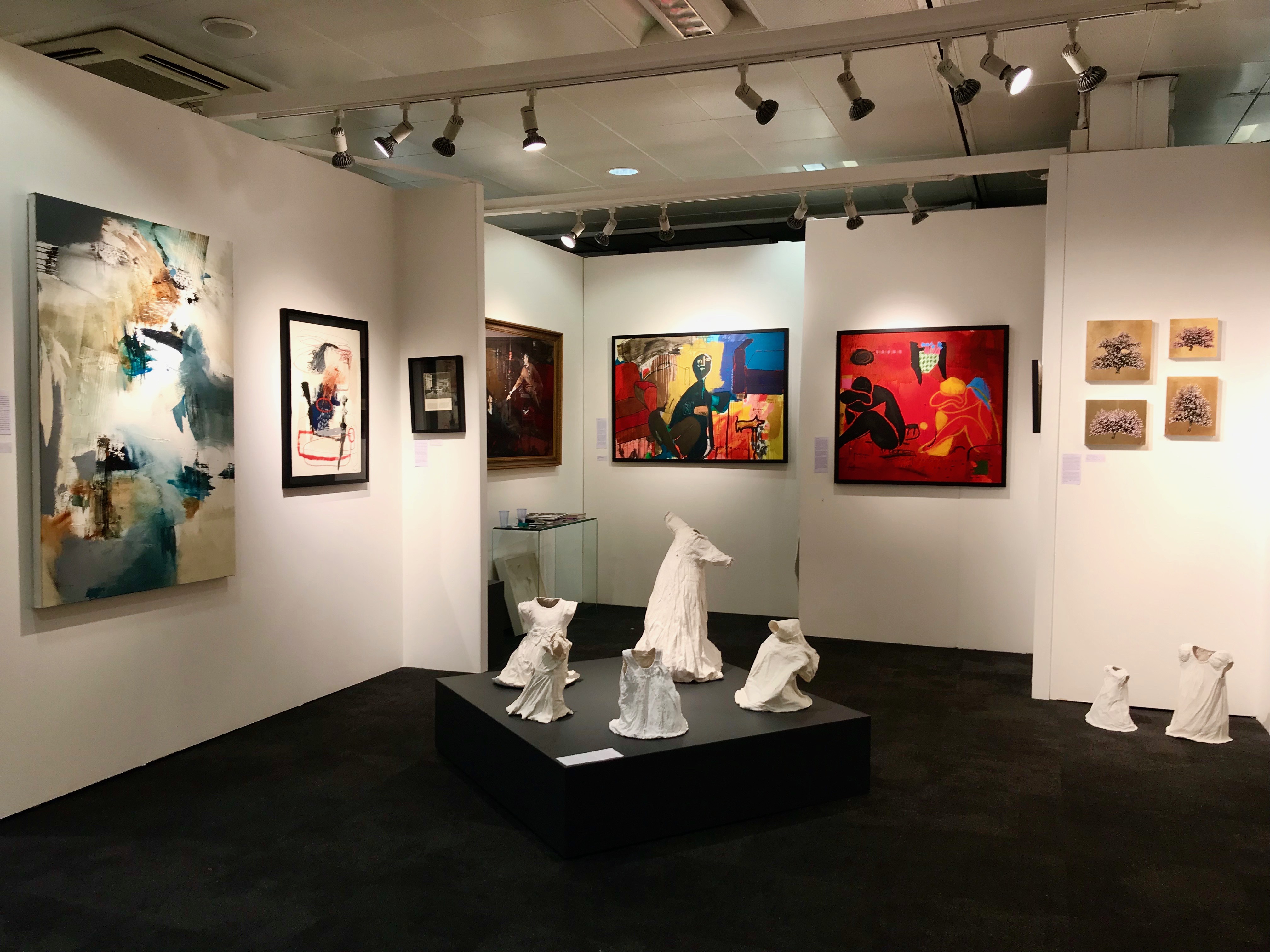 Festive Opening Hours
The gallery will open by appointment only from 24.12.18 till 01.01.19, we will re-open as usual from 08.01.19.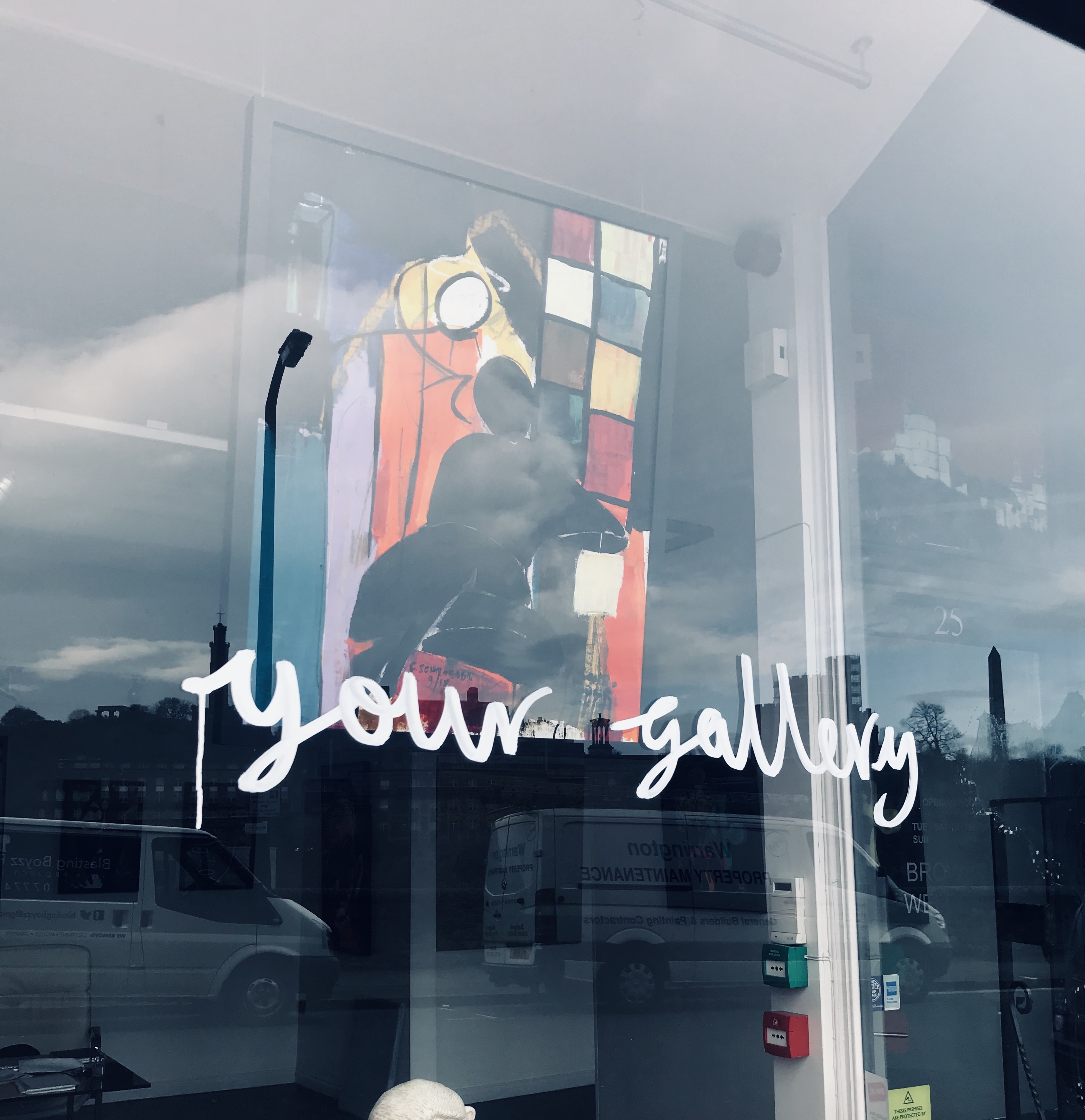 JOLANDA SPAGNO: The loss
Today we received devastating news from Italy. Jolanda Spagno, one of the most talented artists represented by the gallery, has sadly passed away after a long term illness. Our thoughts are with her family at this difficult time and with all those she leaves behind.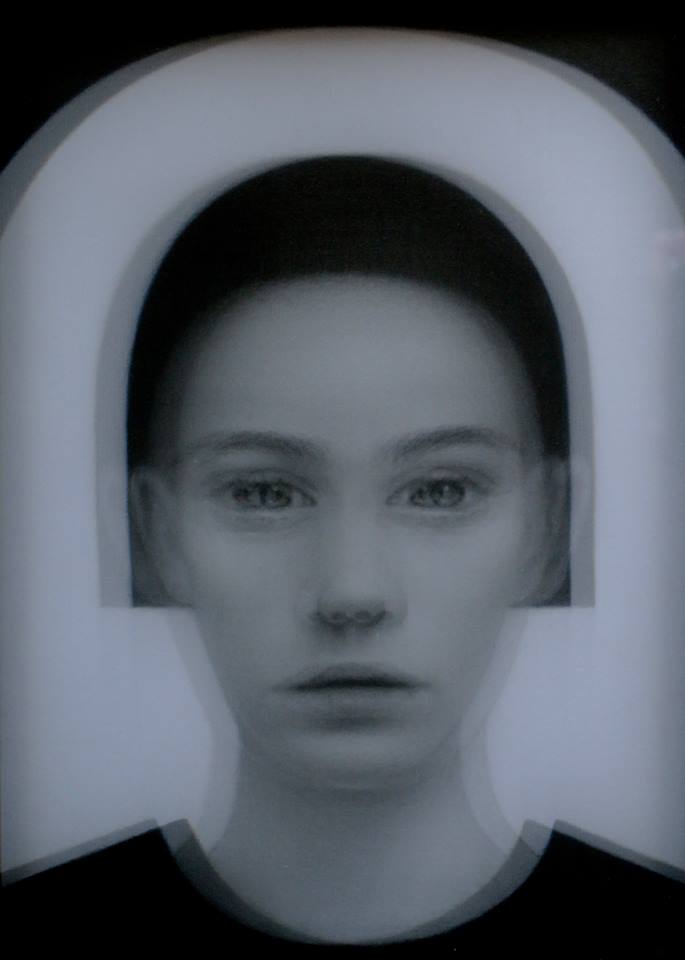 Sylvia Tarvet
We are delighted to welcome award-winning graduate Sylvia Tavert to the gallery.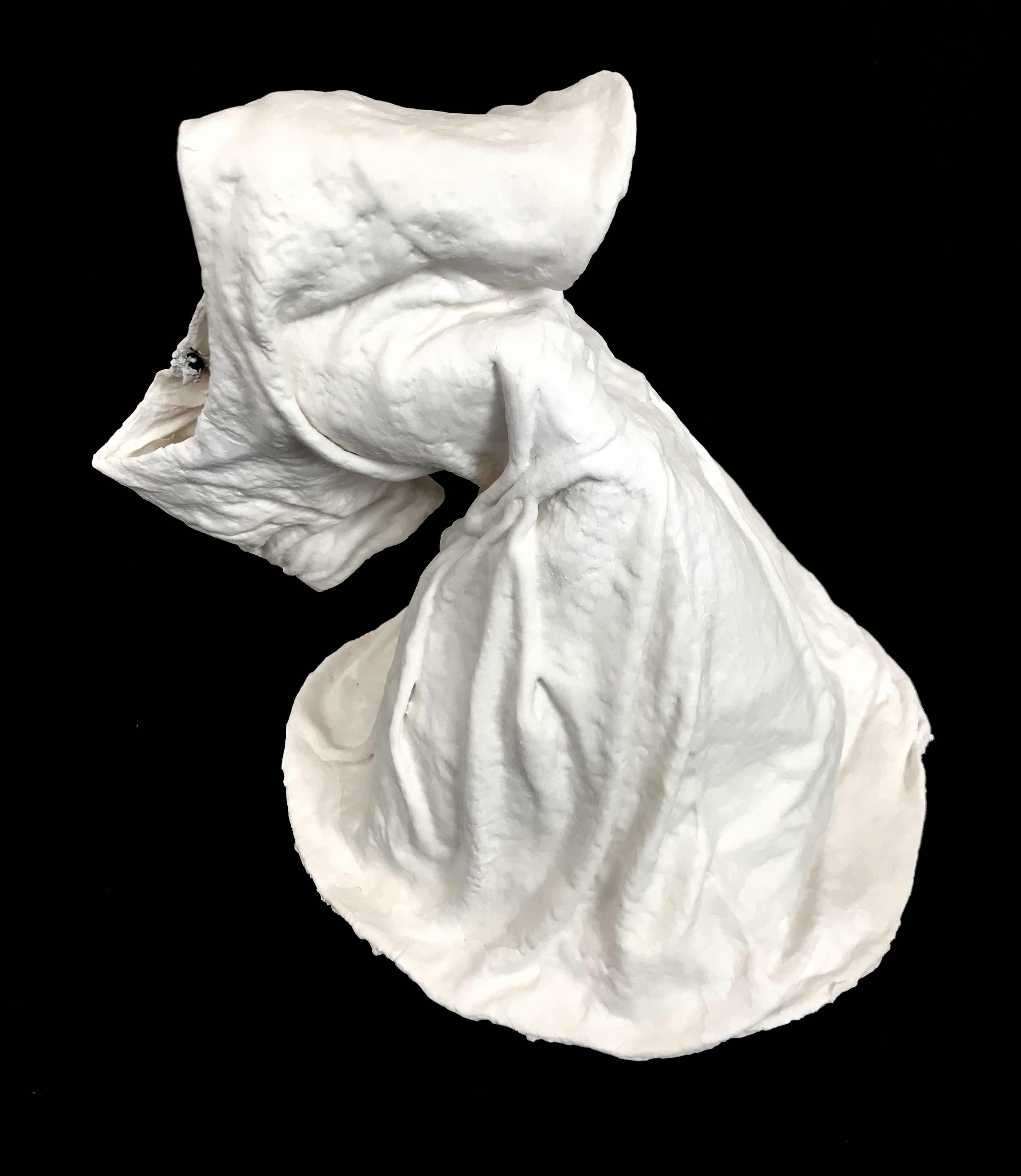 Inivisible Women evening
We had a delightful evening with Invisible Women and a great programme of short films by pioneering women filmmakers.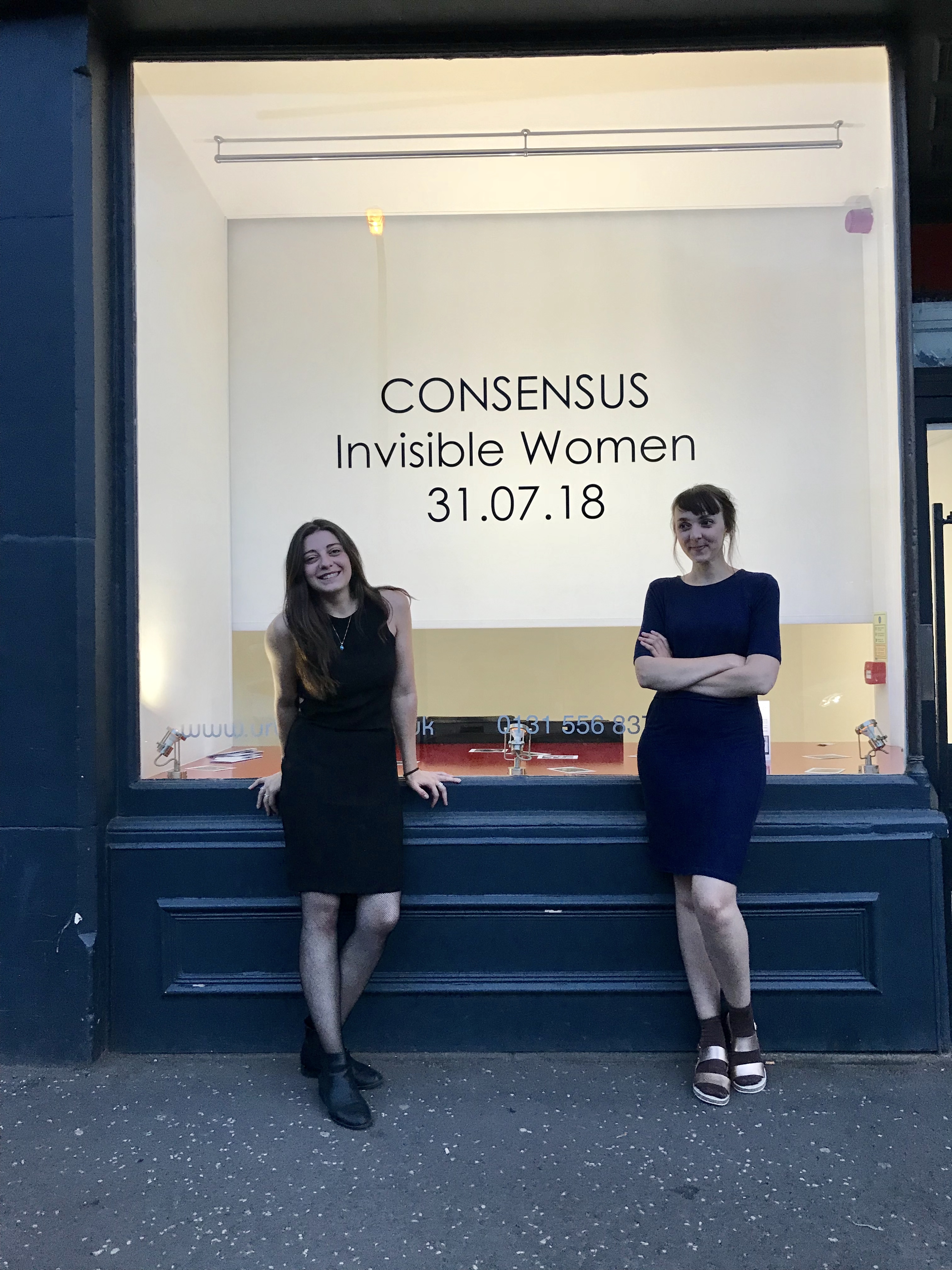 We Are Fully Booked!
We have a waiting list for Consensus, get your ticket as soon as possible.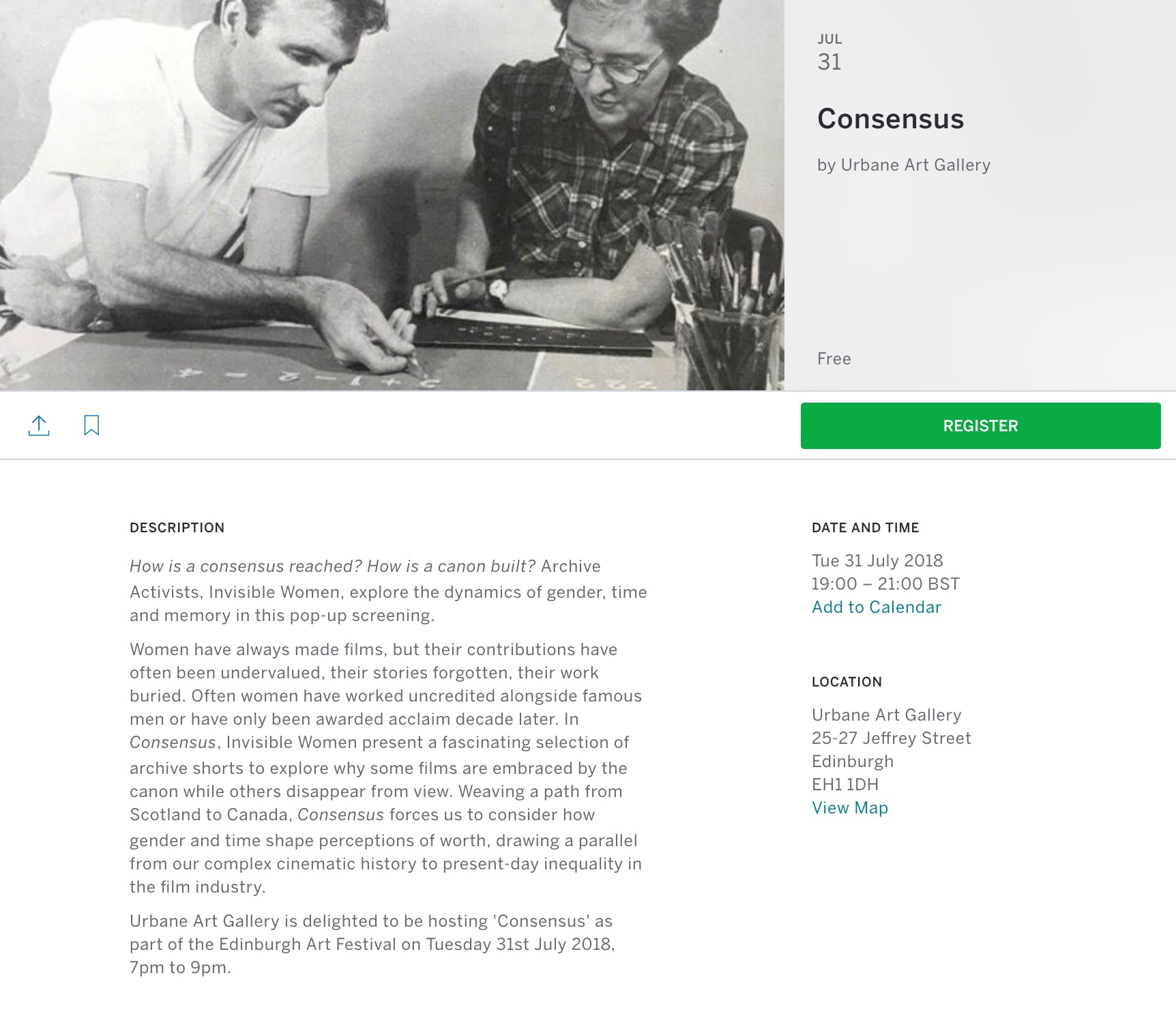 Frank Schroeder Evening
Successful opening of the Frank Schroeder Exhibition and Artist Talk.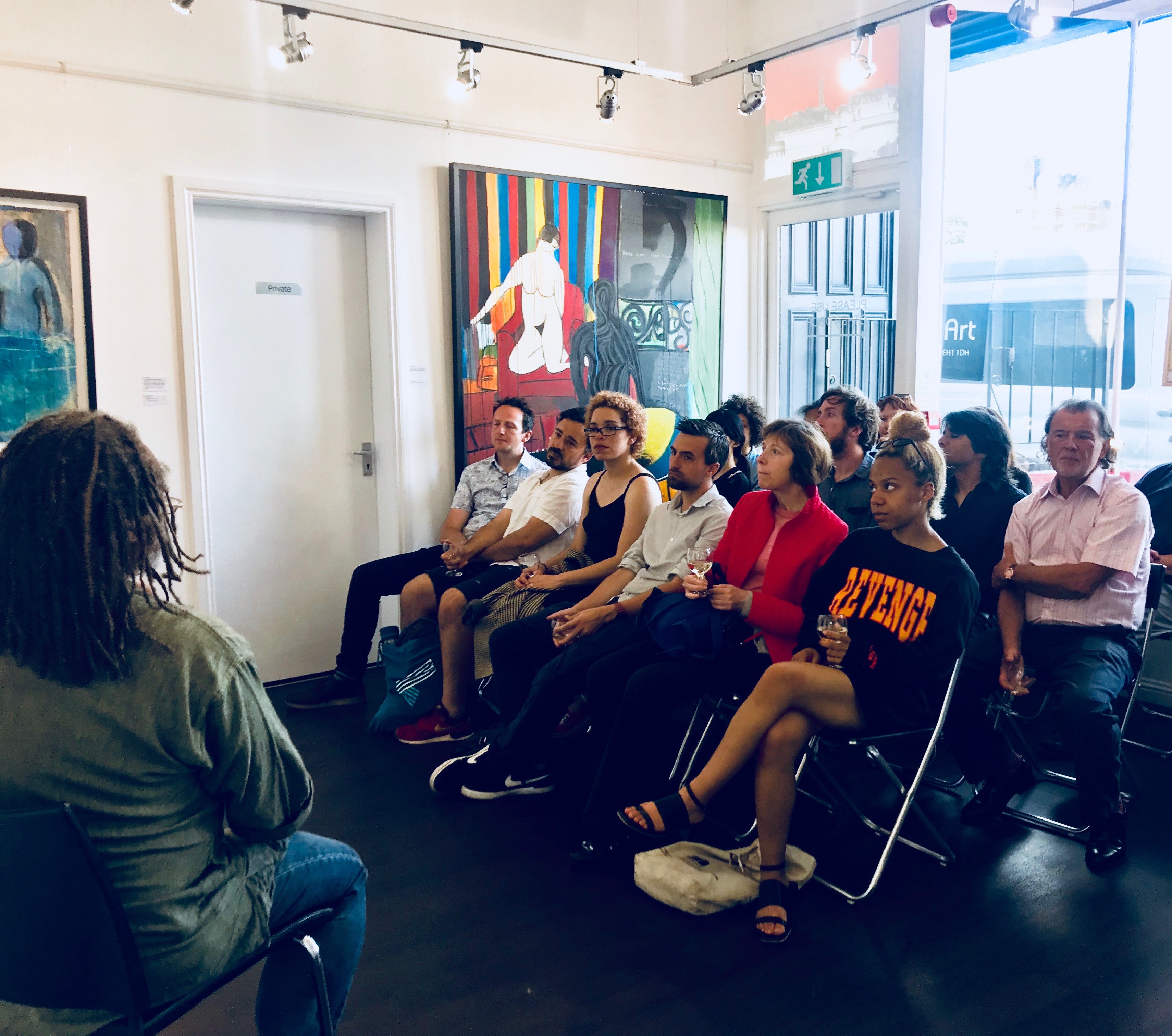 New works by Frank Schroe
A fascinating collection of new works by Frank Schroeder have just arrived from France!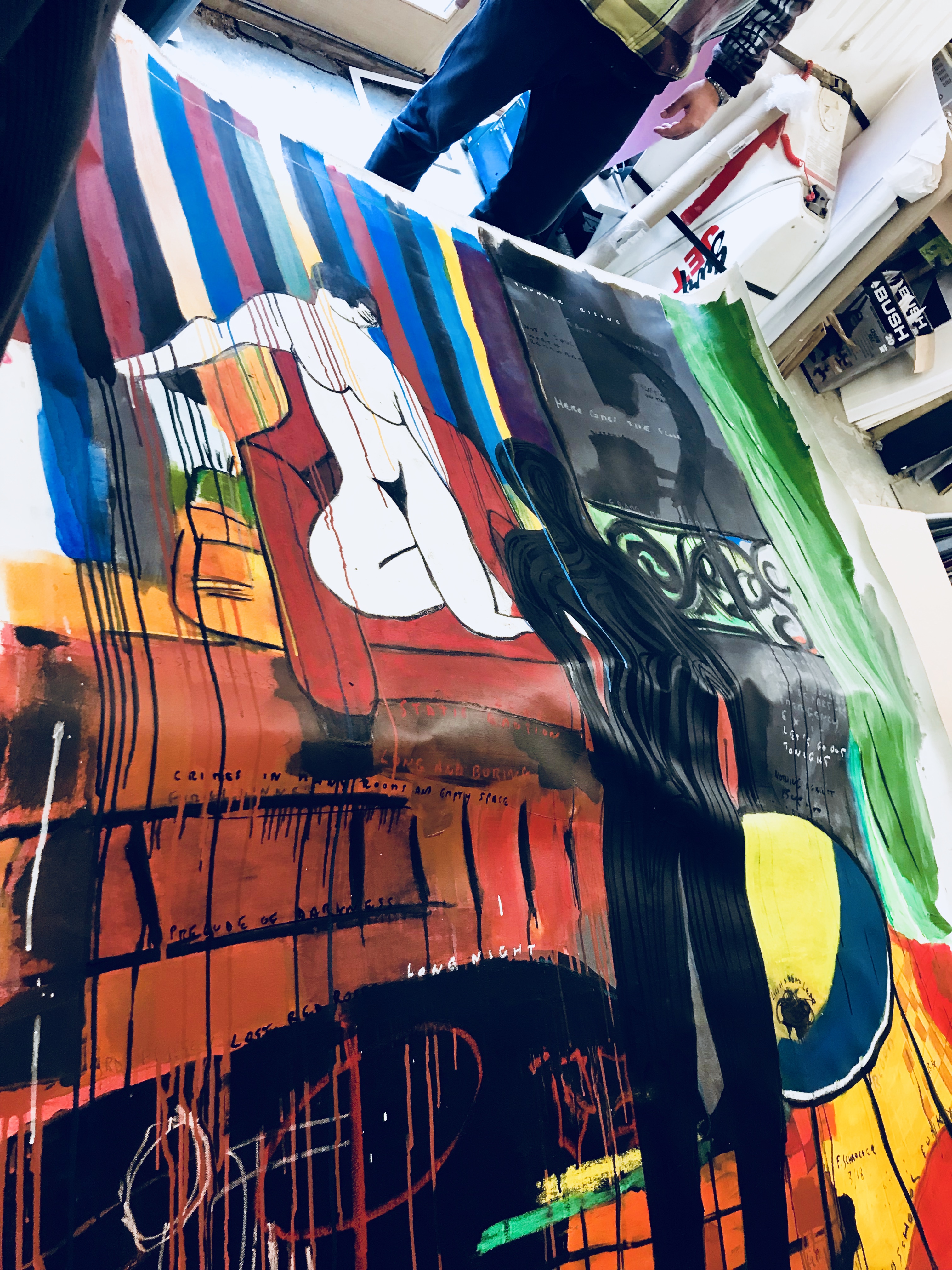 Urbane Art in Artsper
Urbane Art is delighted to be part of one of the fastest growing platforms for Art Collectors online.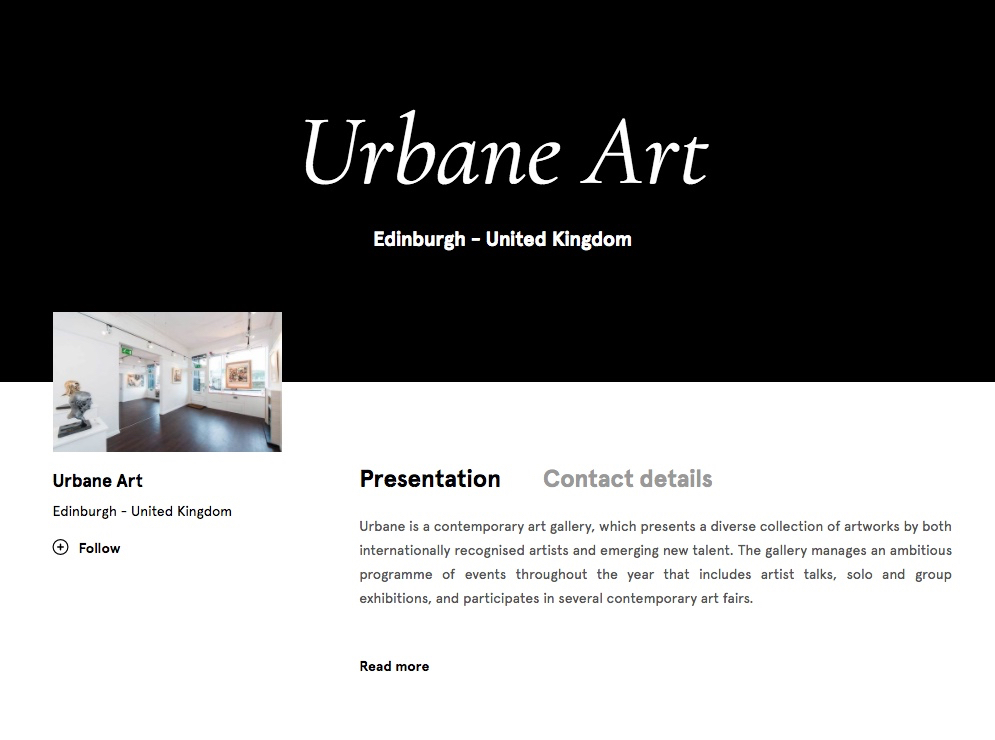 Urbane Art at Artsy
Urbane Art is delighted to have been invited to take part in one of the largest and more reputable platforms for art in the world.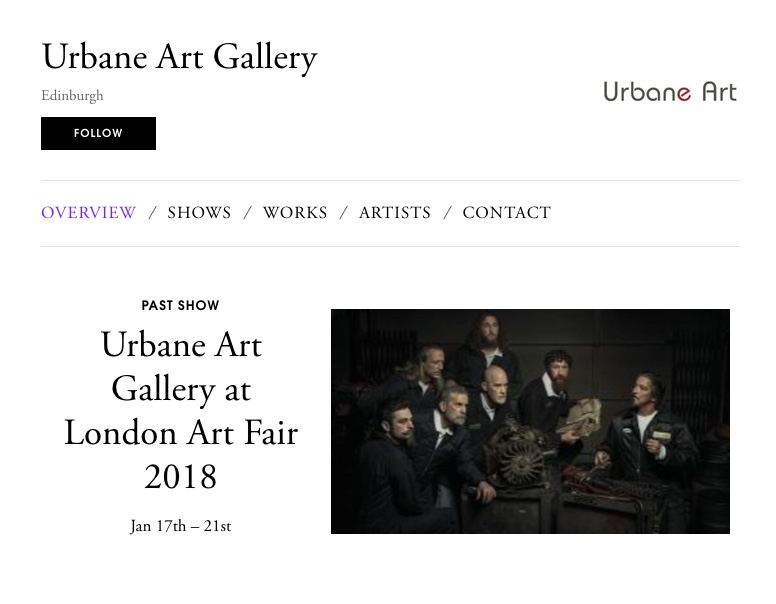 From Harps to Abstracts
Alex Dunn has had a varied involvement in the arts since a young age, being involved in the romantic trading business of harps for decades and working on this three-dimensional collages alongside.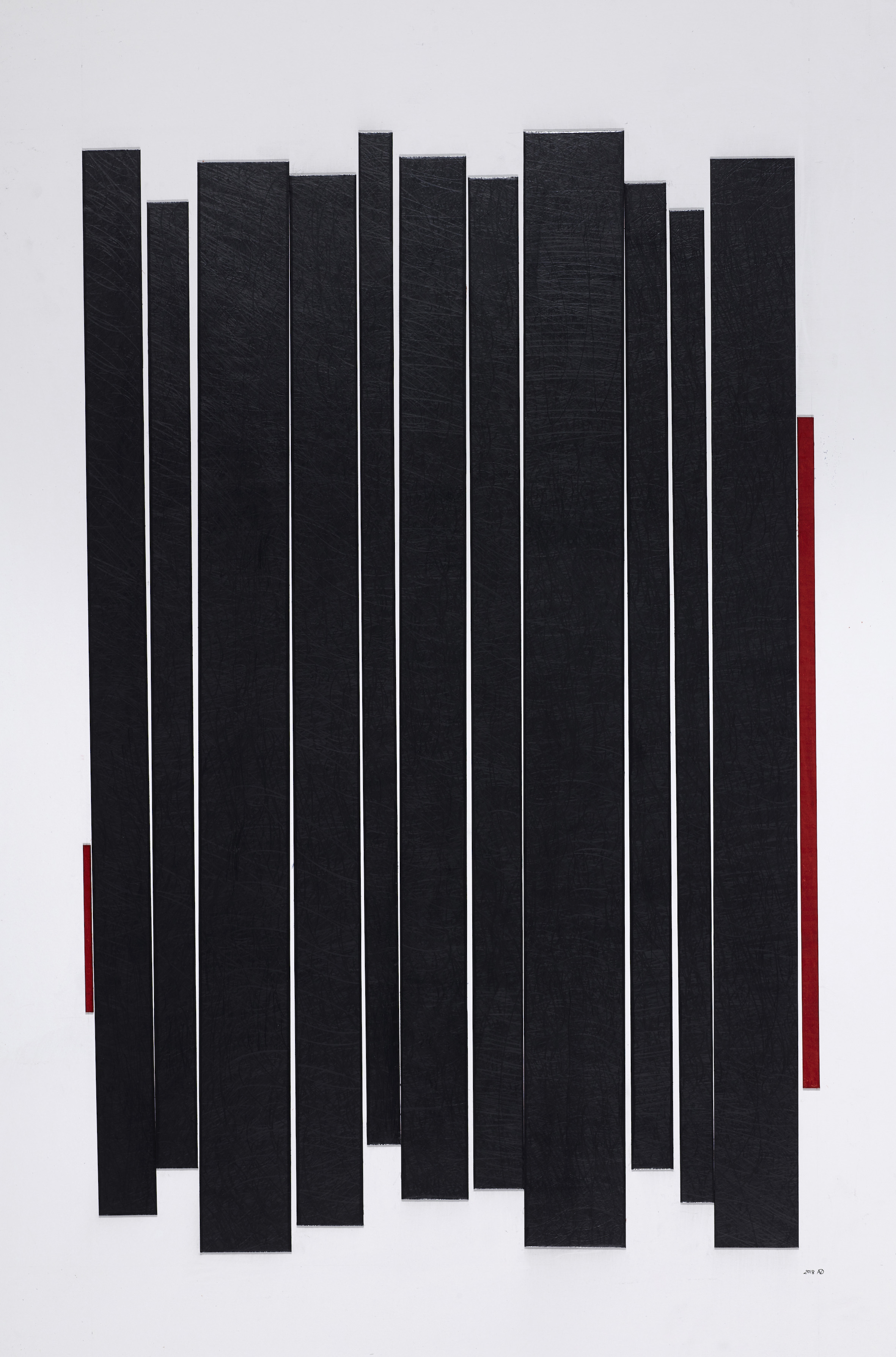 MAIRY TIMONEY receives th
Our warm congratulations to Mairi Timoney, who was awarded the Silvana Editoriale Prize at The Art Prize CBM in Turin.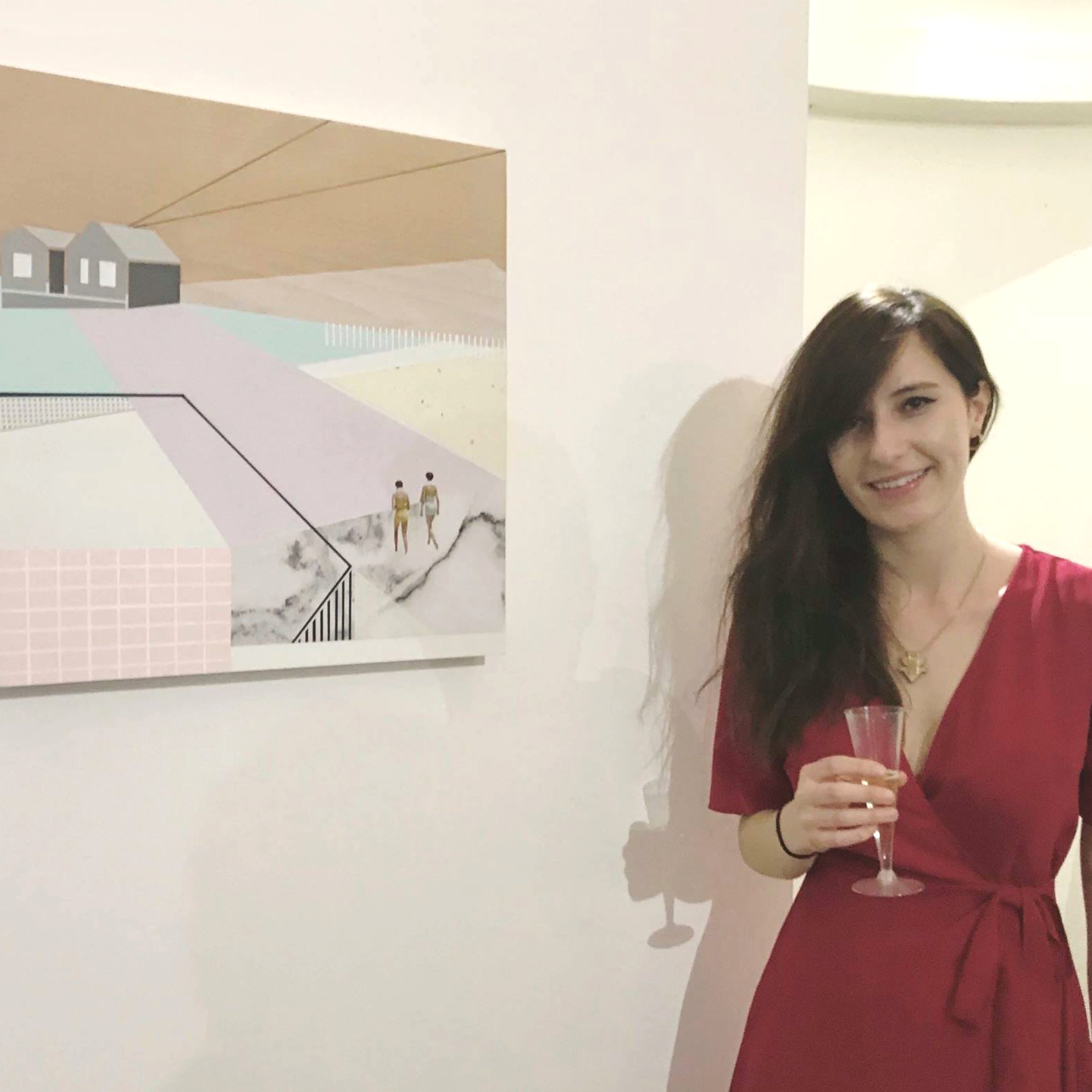 Urbane Art on Artsy
Online art portal, Artsy is featuring Urbane this month as we are exhibiting for the first time at London Art Fair, taking place at the Business Design Centre, Islington between 18-22.01.2017.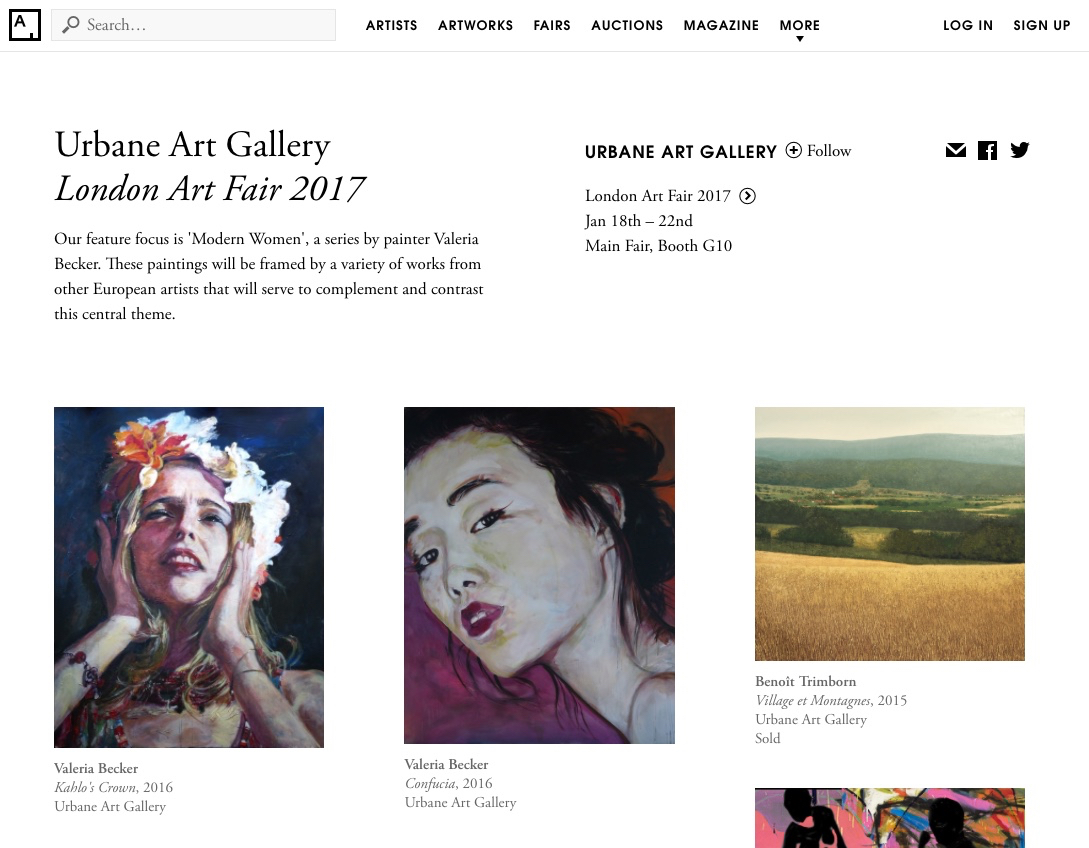 Retina: Scottish Internat
Thank you to everyone who attended the preview of the Retina, making the night a huge success.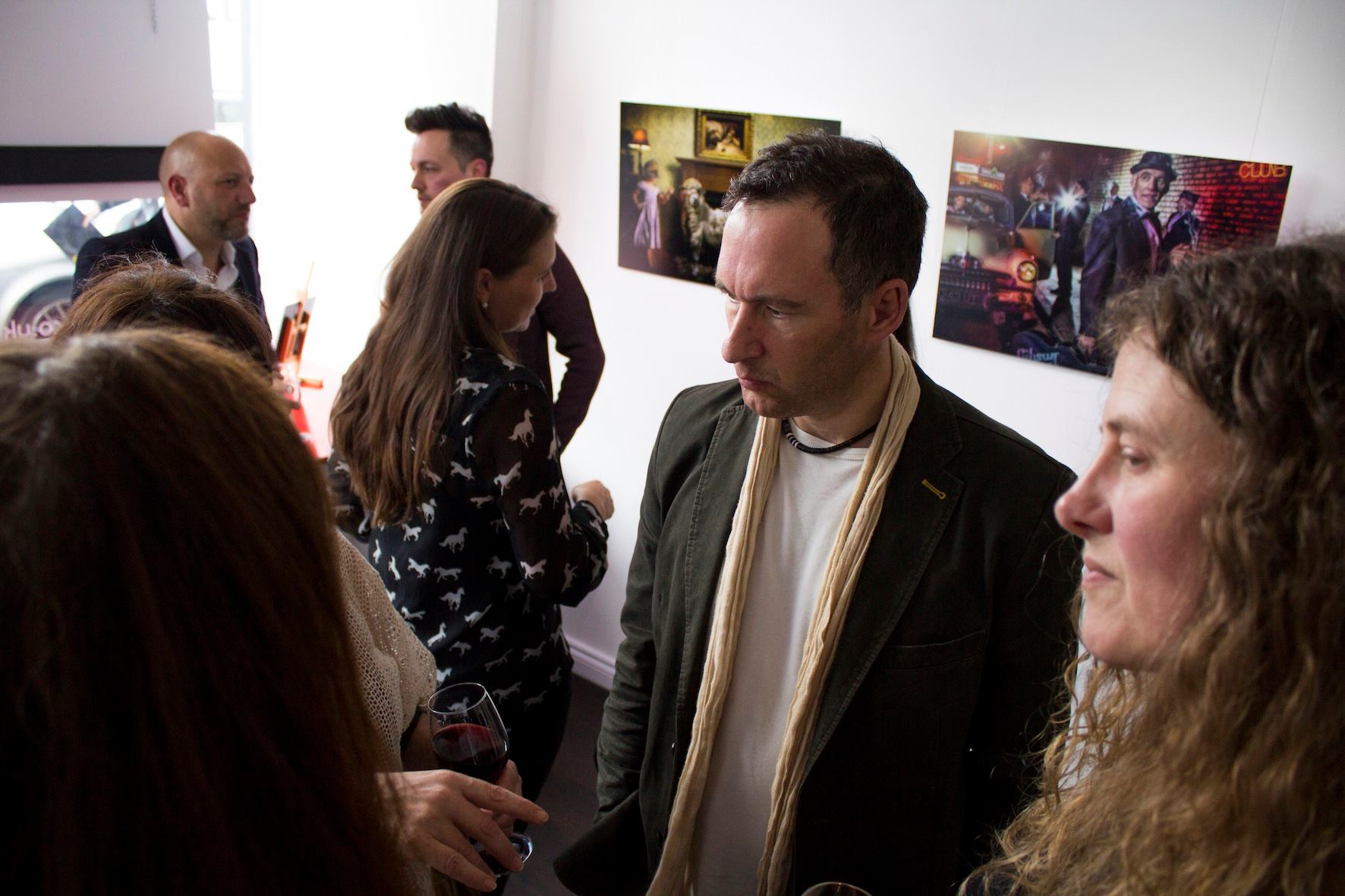 Urbane Welcomes French La
We are very proud to be exhibiting in the UK for the first time the exceptional landscapes of Benoît Trimborn.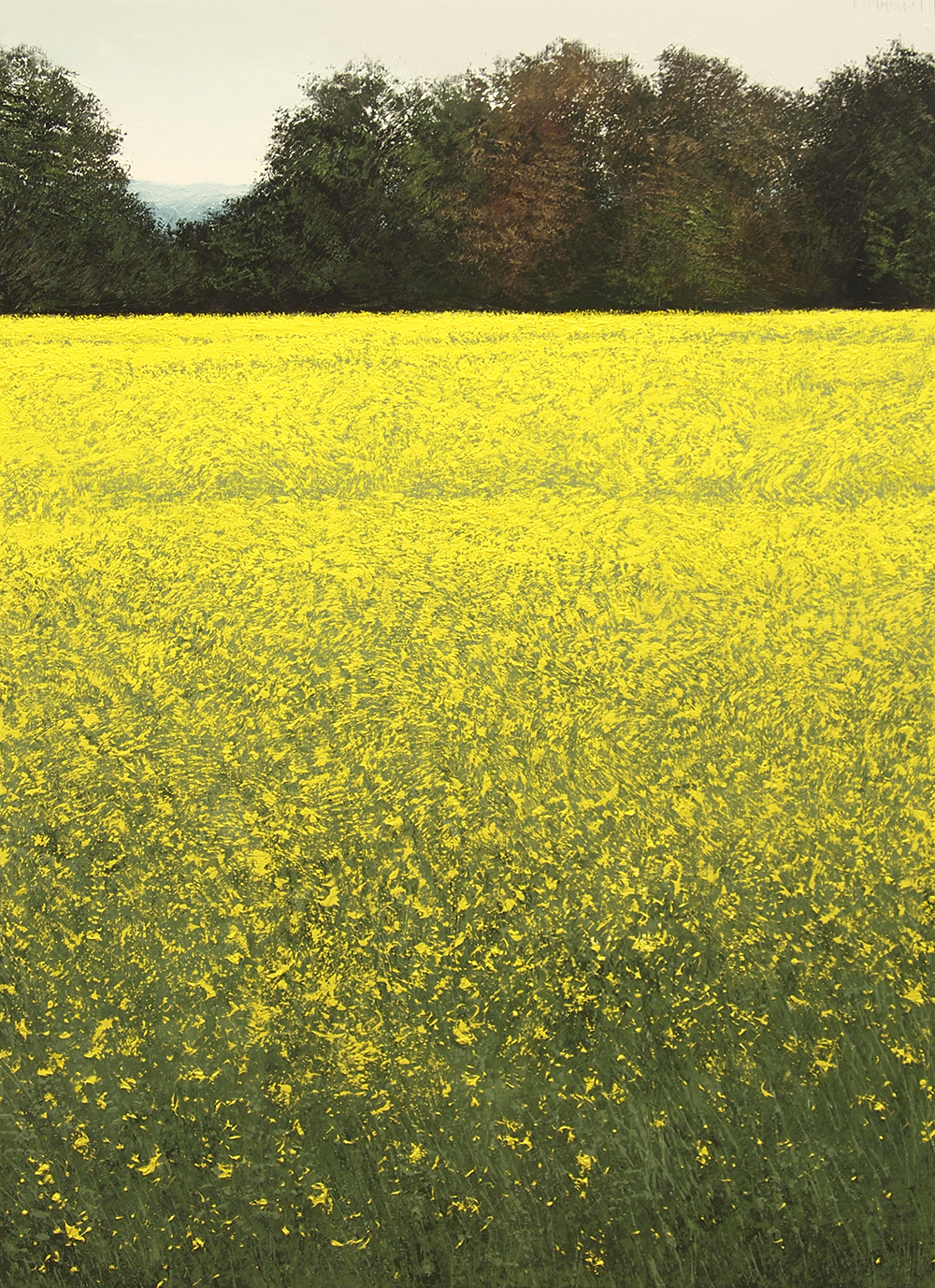 MEDIA ALERT FOR 'ART
EUROPEAN PRESS LAUNCH OF THE RENAISSANCE SERIES BY FREDDY FABRIS IN EDINBURGH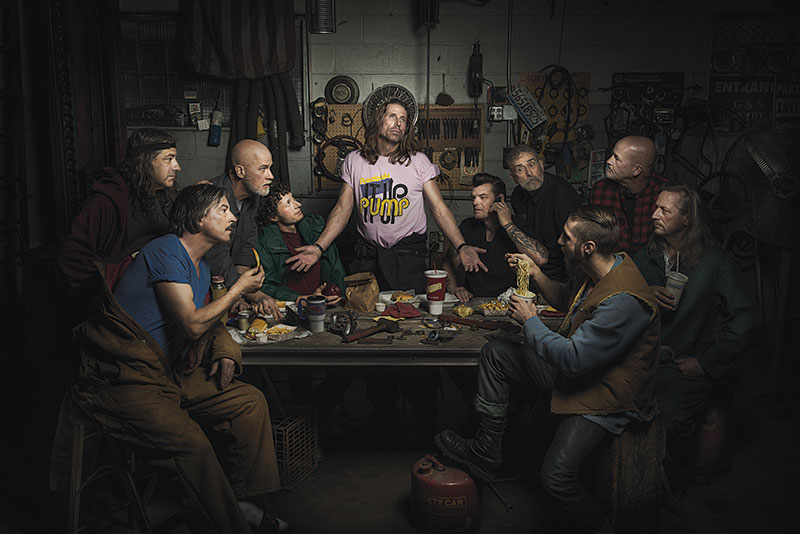 Pascale Taurua Joins Urba
We are delighted to announce that the second international artists to join Urbane this week is exciting new French talent Pascale Taurua.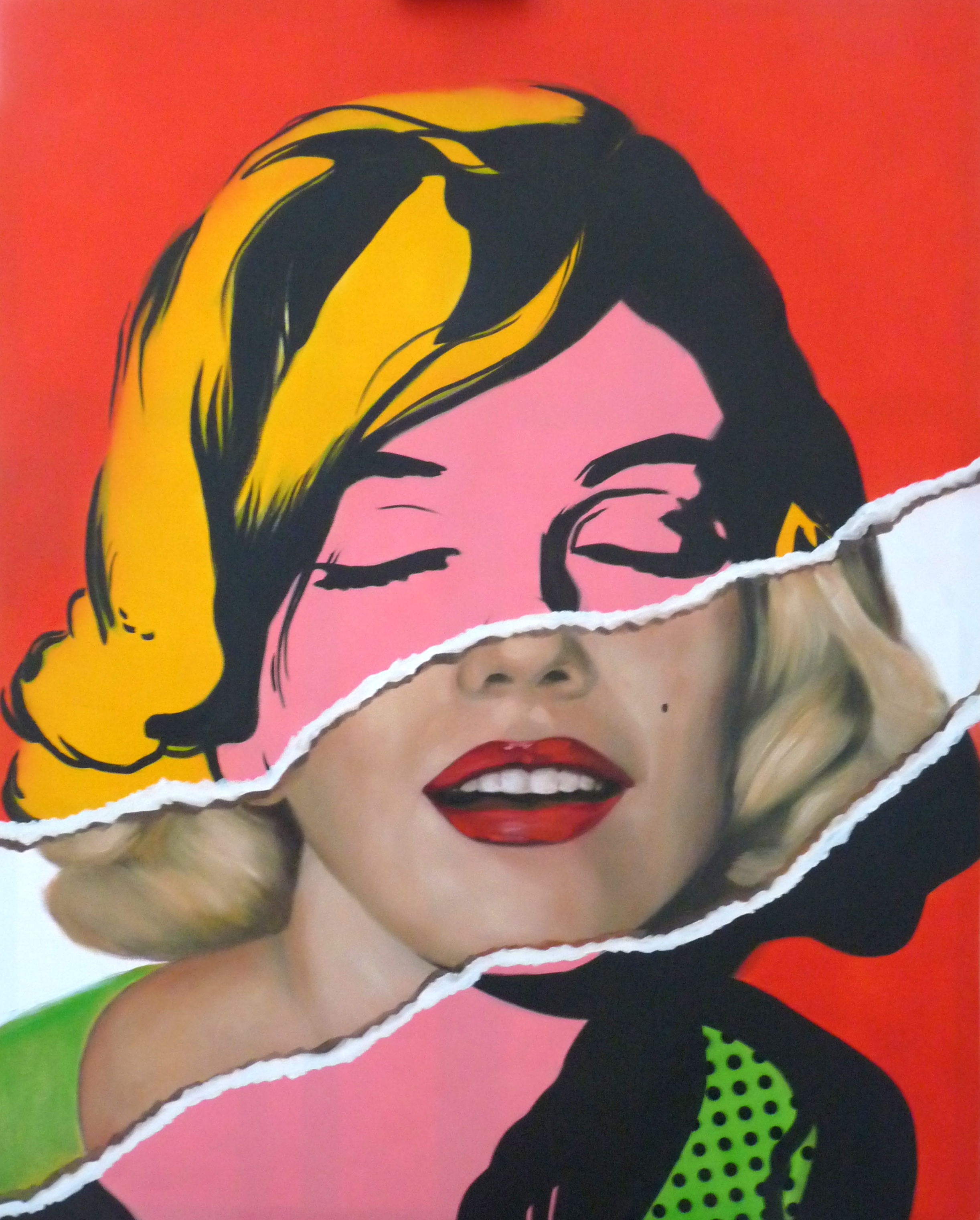 Youn Now Available At Urb
We are very pleased to be exhibiting in the UK for the first time the work of Korean-born sculptor Youn, who is known by her growing band of admirers as Little Miss Sunshine.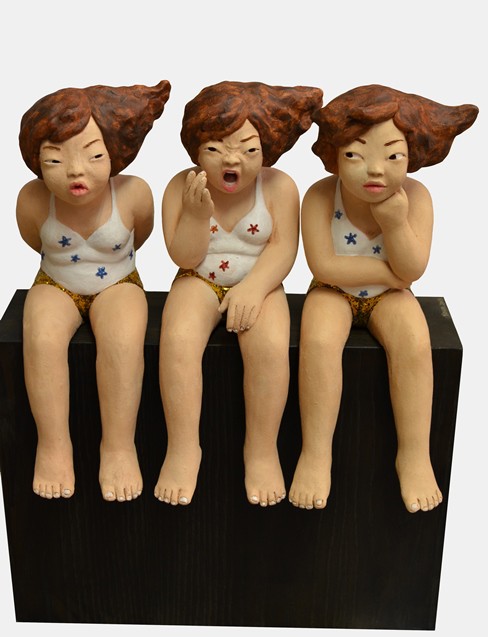 Own Art Plus Arrives At U
Urbane is very proud to be one of only a handful of art galleries in the UK to have been selected to join Own Art Plus. Now you can spread the cost of contemporary art priced from £2,500 to £25,000, over 10 equal monthly instalments.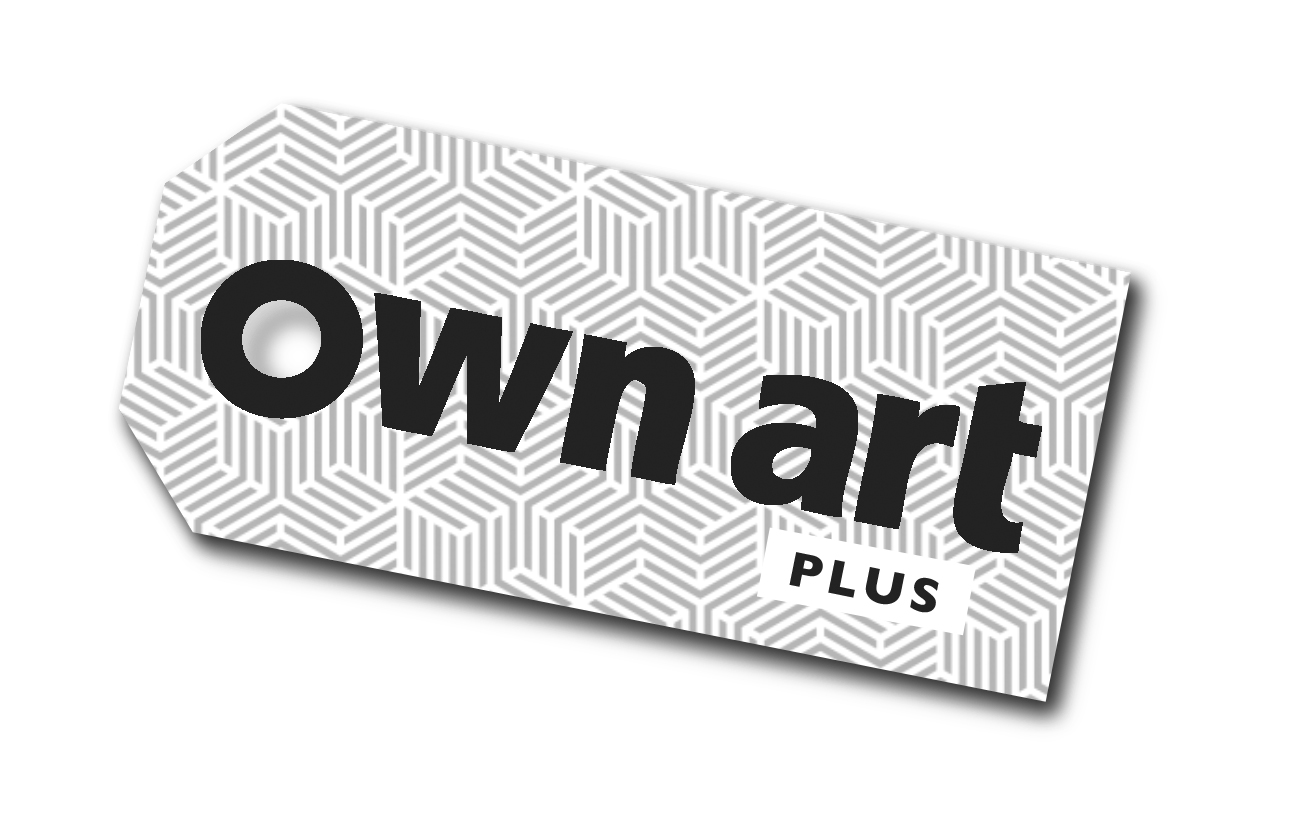 Own Art With Urbane
Urbane is delighted to announce that it is now a member of Own Art, which is an Arts Council England initiative operated in partnership with Creative Scotland.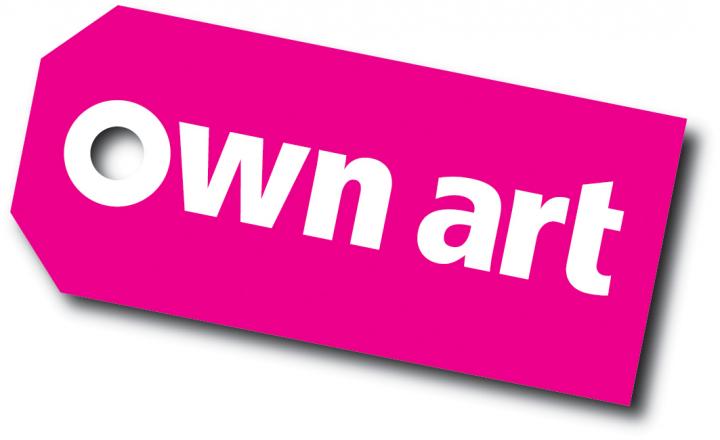 RENAISSANCE SERIES BY FRE
Urbane is proud to be hosting the first European exhibition of a new suite of work by internationally renowned photographic artist, Freddy Fabris.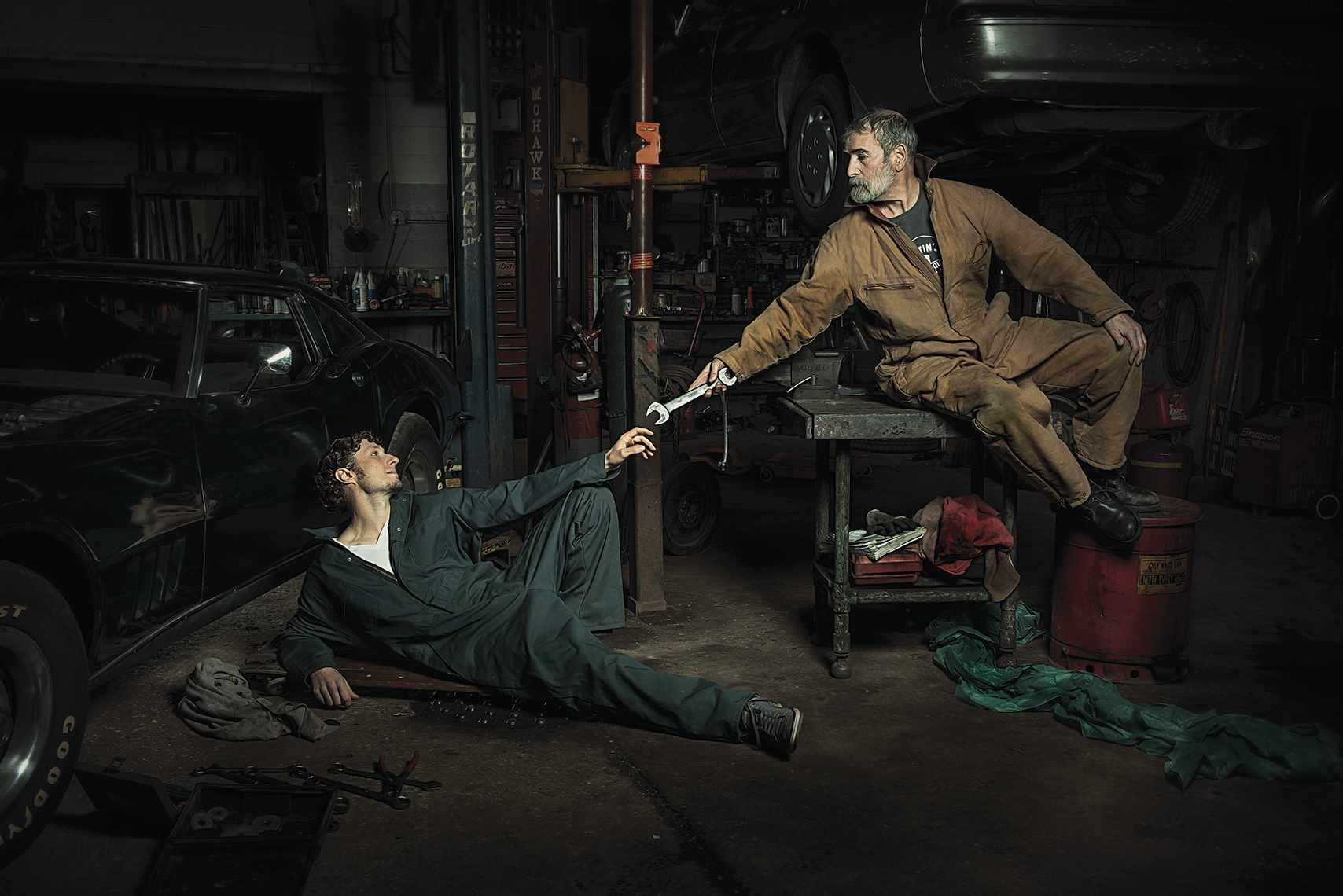 Freddy Fabris Renaissance
We may not have Freddy Fabris in person for the launch of the Renaissance Series exhibition, but we do have the next best thing an interview, where Fabris gives his insight into this award-winning collection of fine art photographs.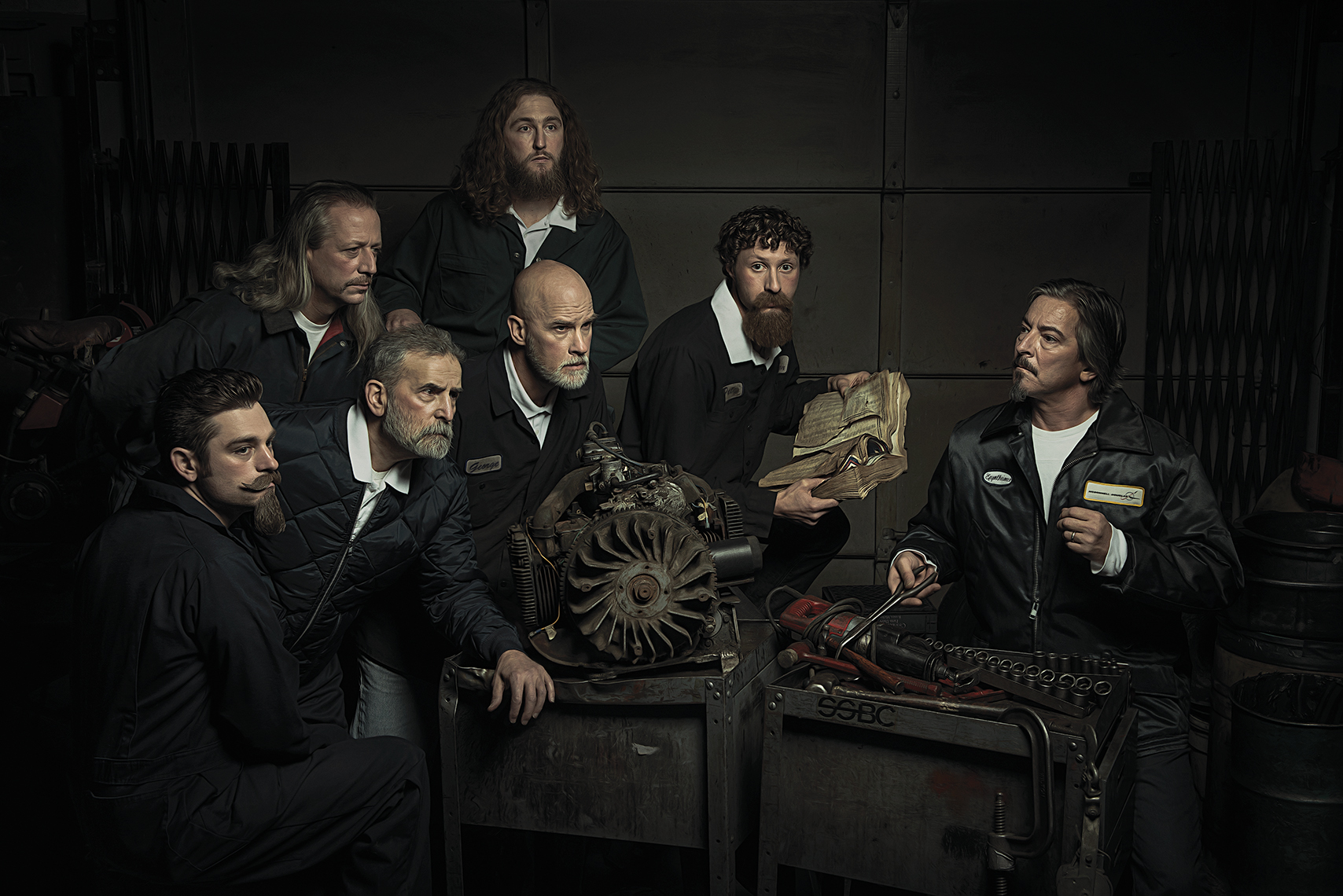 Urbane Welcomes Spanish C
In continuing our efforts to present a varied portfolio of international contemporary art, we are thrilled to be showing for the first time in the UK the artworks of Daniel Sueiras Fanjul.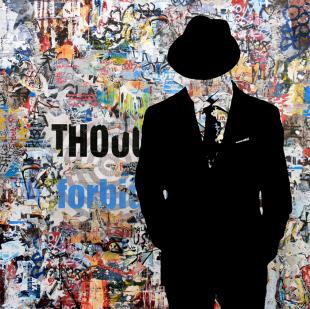 Opening Times For Remaind
For the next few week the gallery will only be open on Saturdays.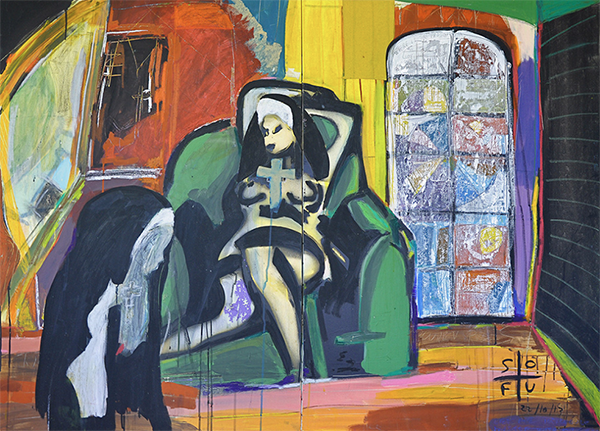 Love Is All Around Us
We are true romantics at Urbane, so we were only too happy to help Craig Burrows in his plan to propose to his girlfriend of four years Melanie Keenen.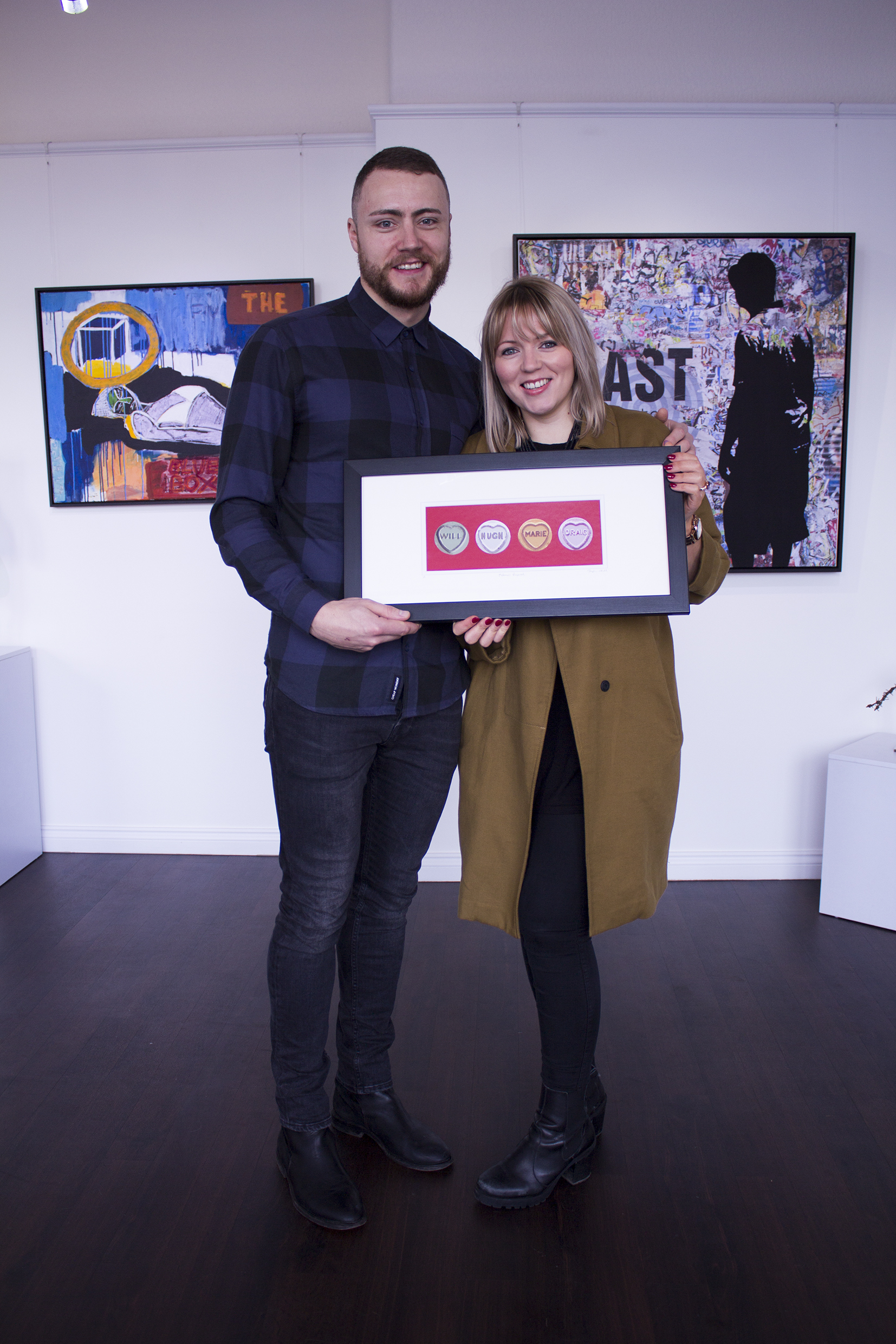 Three Days To EAF 2015
We are delighted to be presenting the critically acclaimed Nice-based sculptor Véronique Guerrieri at EAF 2015.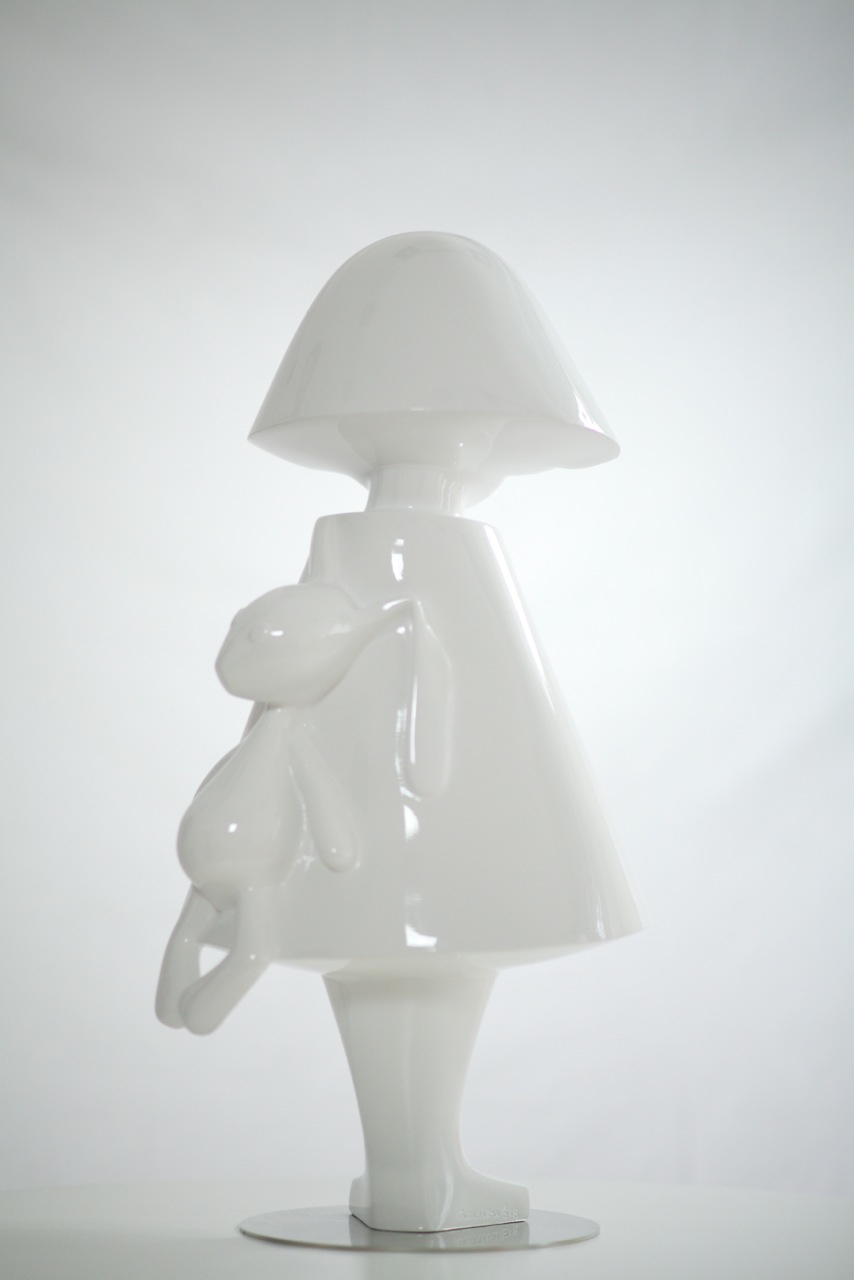 The Directors Of Urbane A
A warm congratulations to Tracey and Archie Roxburgh, the Directors of Urbane Art Gallery on their wedding.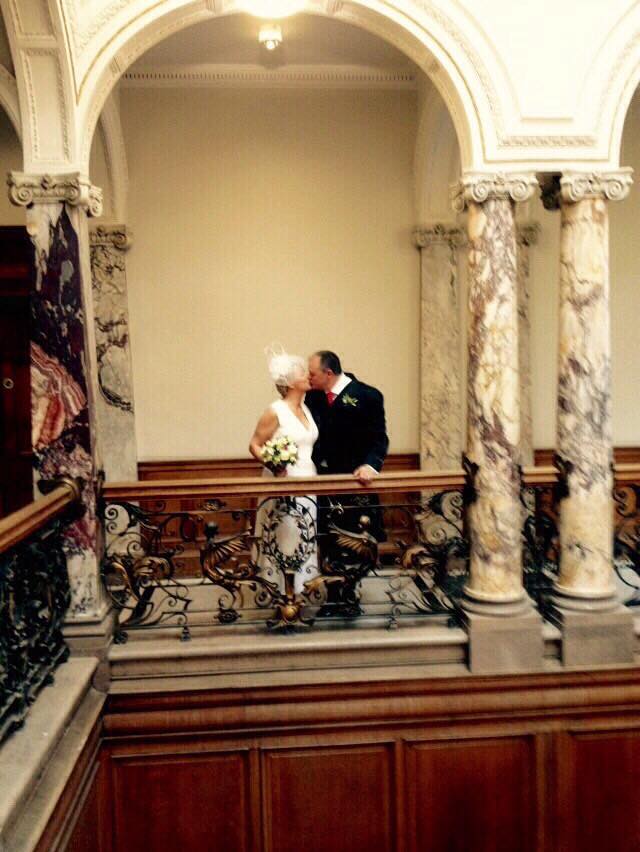 So Fu Exhibition
So Fu's exciting urban art is a continuing dialogue with neo-expressionists and in particular Basquiat.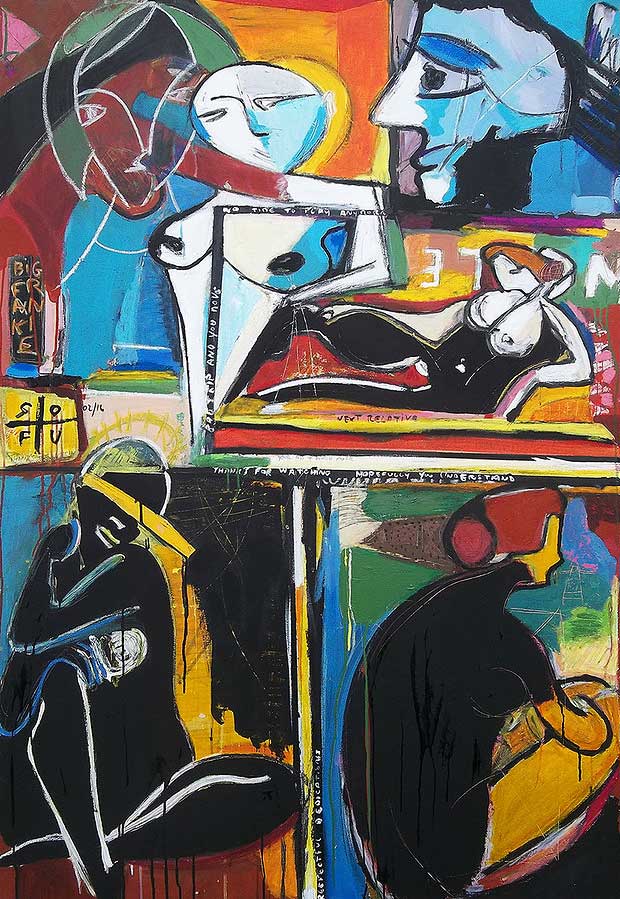 Colin Brown
Urbane Art Gallery is excited to be showcasing Colin Brown's latest artworks.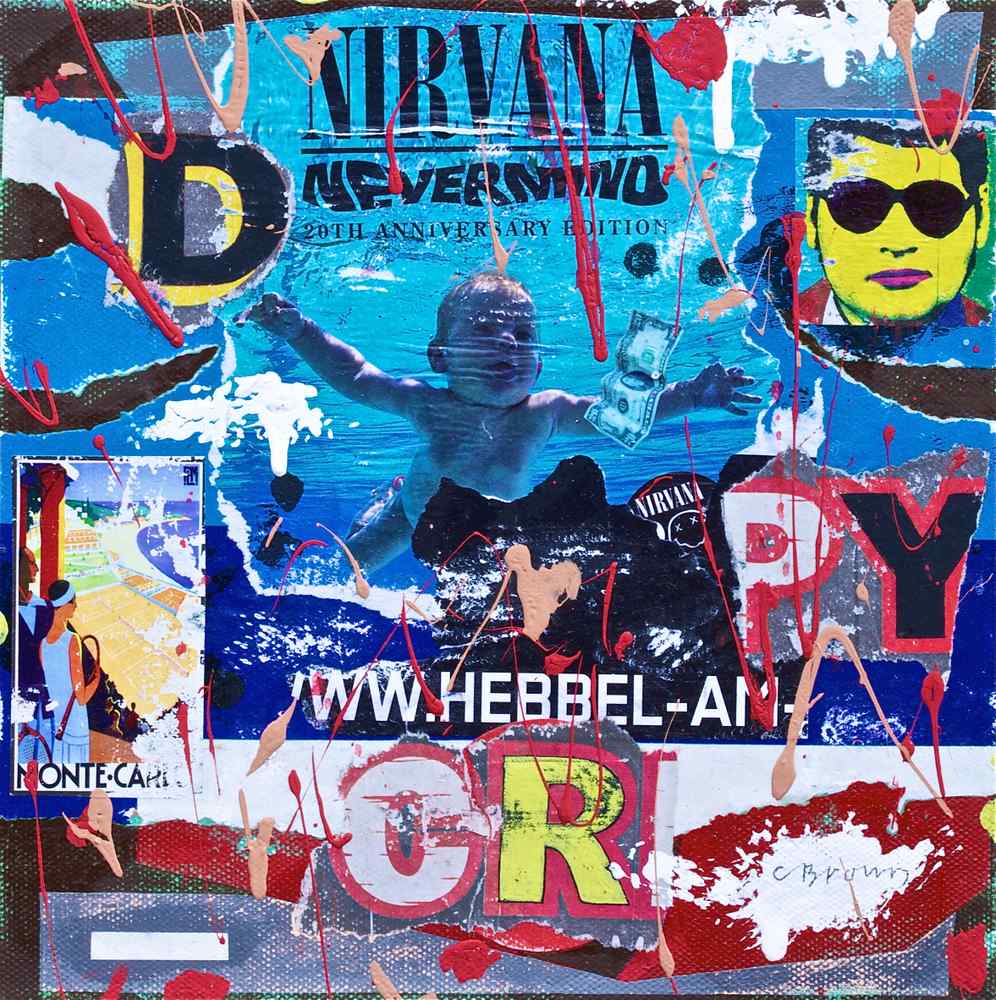 Glenn Kennedy
Glenn's art raises awareness about growing up in Northern Ireland in the 1990's, his paintings are informed by this period in history.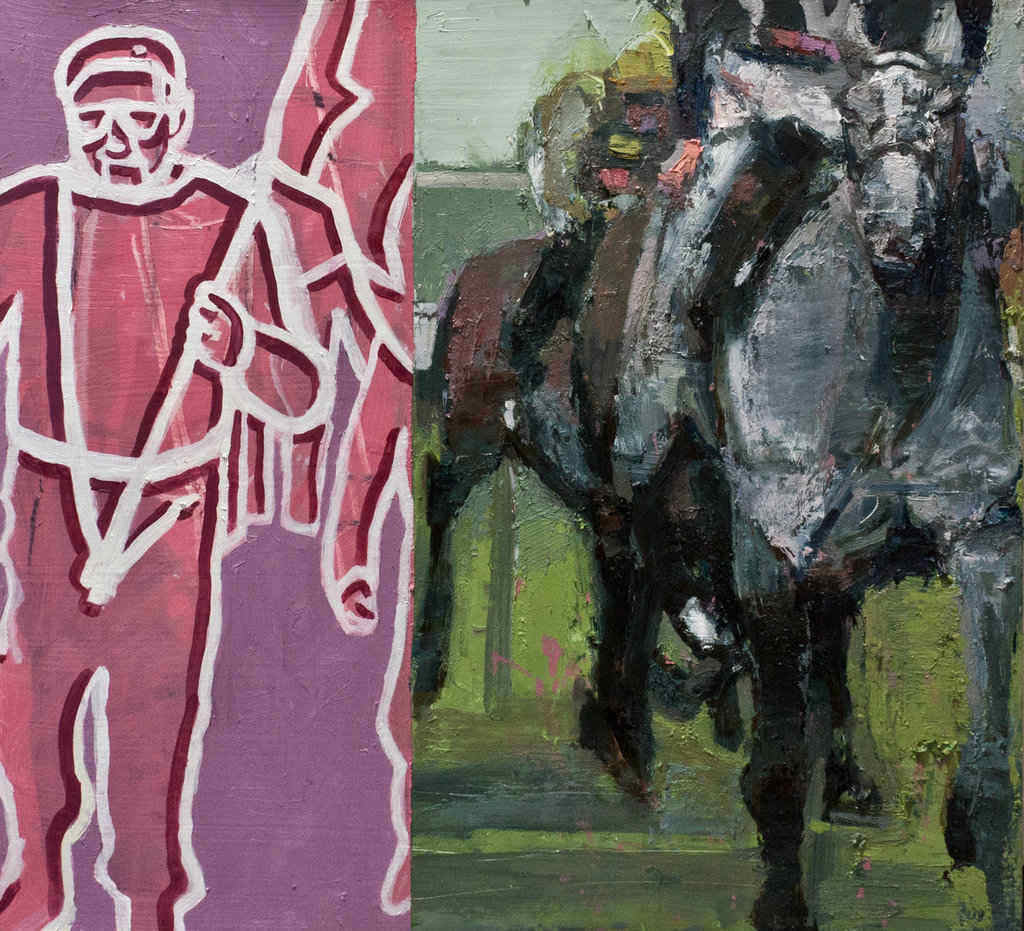 Corinna Wagner
There are two sides to Corinna Wagner's creative output, one is abstract and the other is figurative. She says, "These two different styles push my personal and artistic boundaries".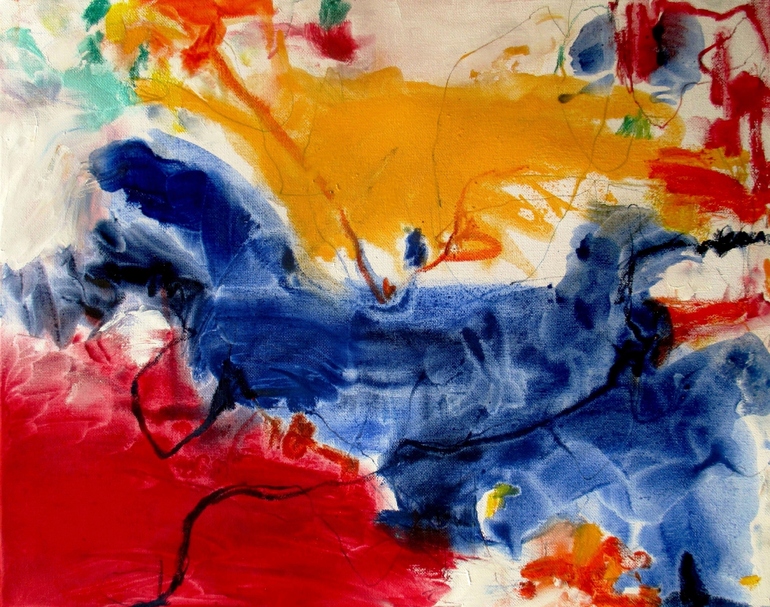 Auld Reekie Print by Step
Congratulations to Gary Motherwell you have won Stephen O'Neil's fantastic mounted print of Auld Reekie
Welcome Michael Dawson
Urbane Art Gallery is pleased to add Michael Dawson to their growing list of national and international artists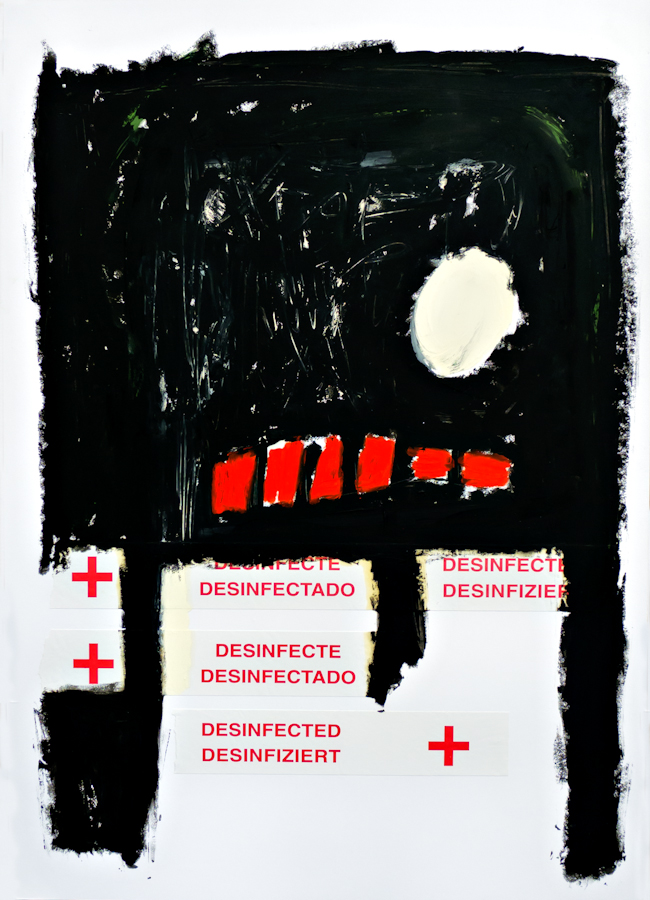 New and Exclusive Print b
Urbane Art Gallery is the only gallery to have Stephen O'Neil's latest print of Calton Hill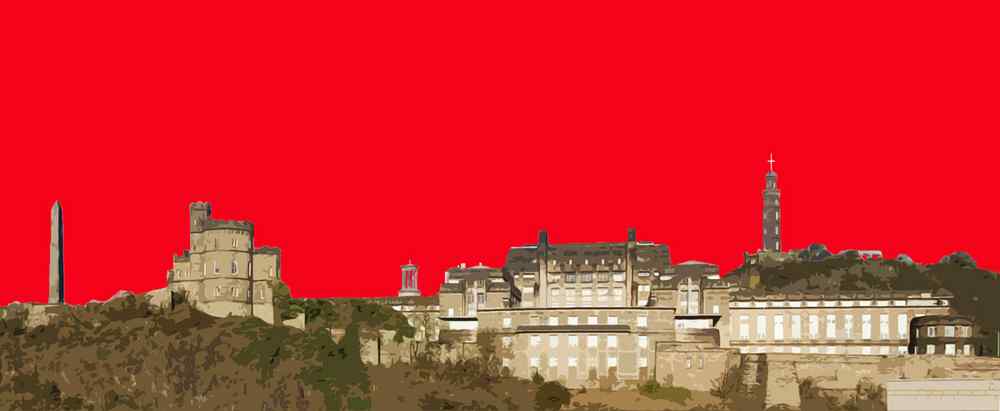 First UK Exhibition for E
Hossam Dirar will be showing in the UK for the first time at Urbane Art Gallery from 7th June to 19th July.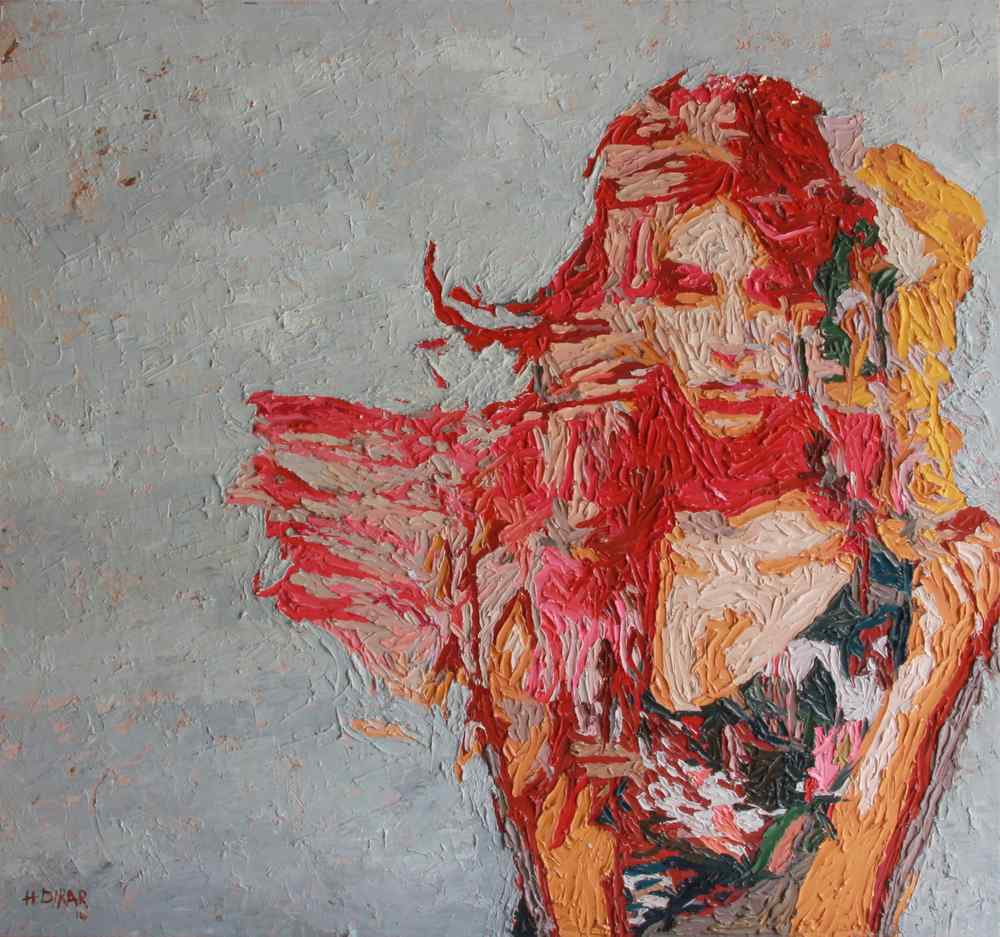 Summer at Urbane Art Gall
One of the highlights of this year's Edinburgh cultural calendar will be Urbane Art Gallery's Festival Exhibition taking place from 23rd July - 21st September, displaying the work of Louise Giblin MRBS and Rosie Playfair.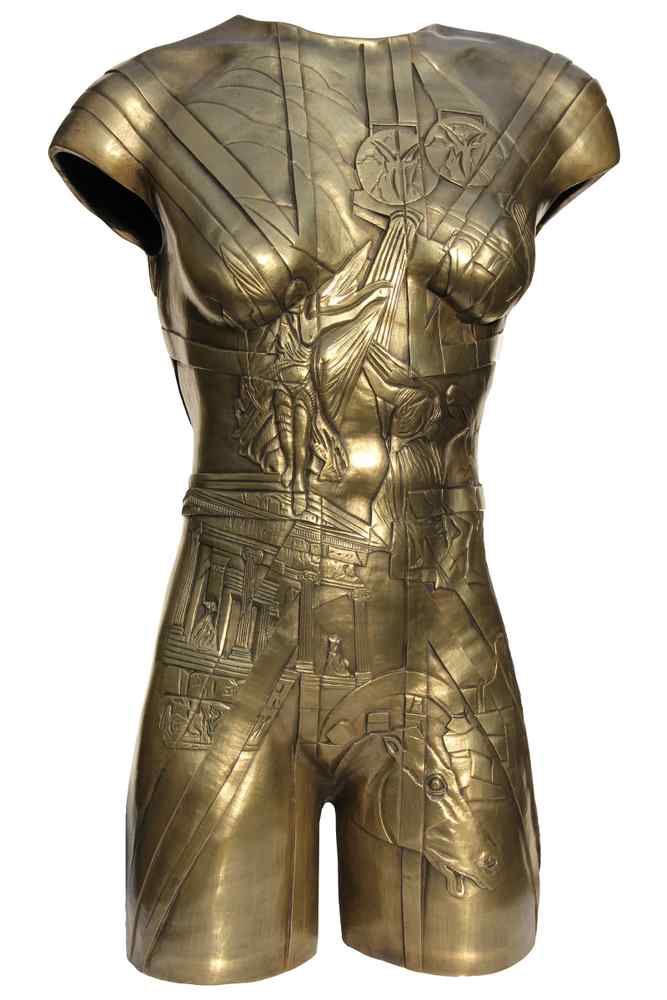 Sportastic Line-Up of Bro
We're celebrating Glasgow 2014 early with the first ever showing in a Scottish gallery of bronze plaques by Louise Giblin MRBS this weekend.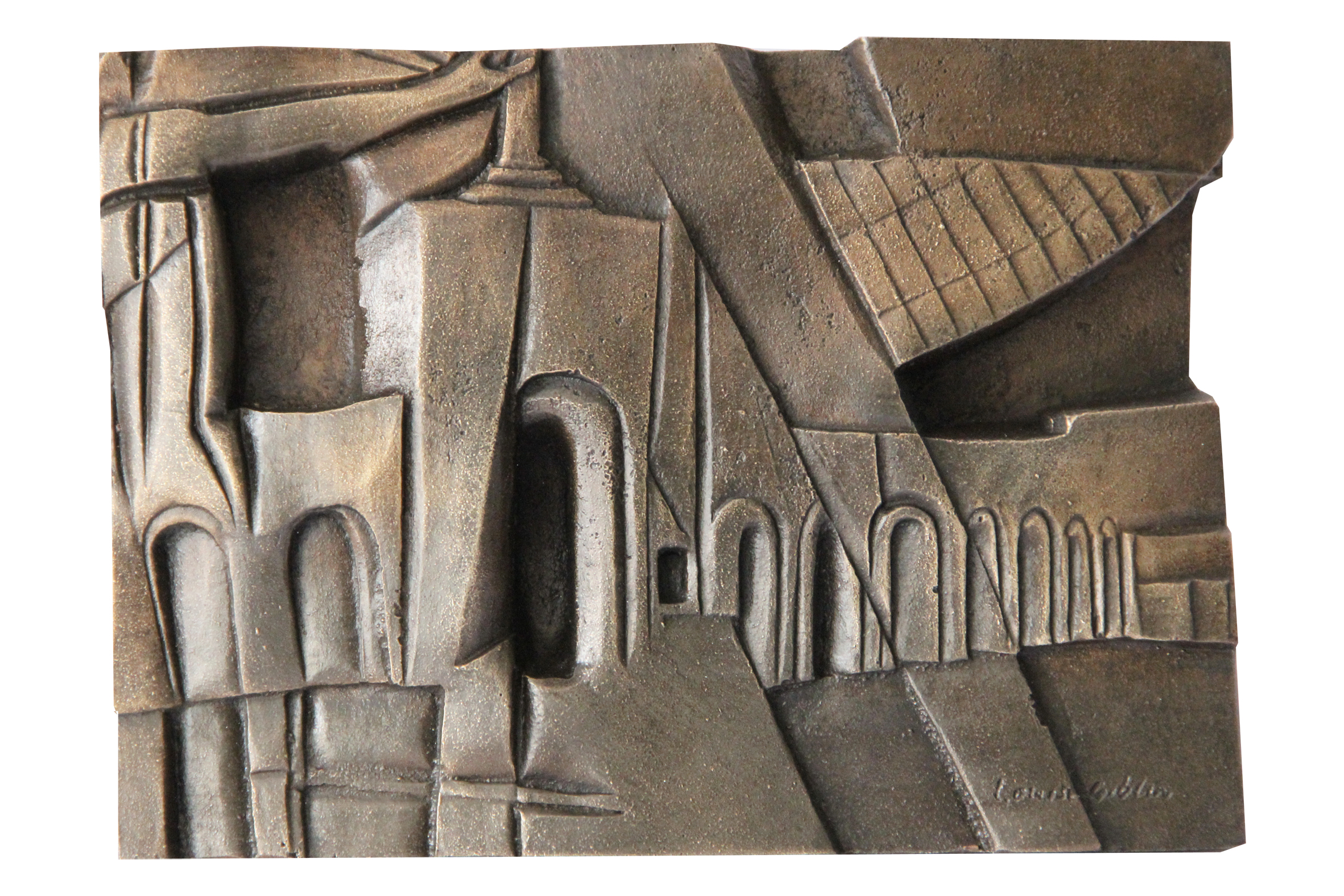 Traditional Art With A Co
Next month we will be featuring the edgy Paris-based artist Mathieu Bernard Martin.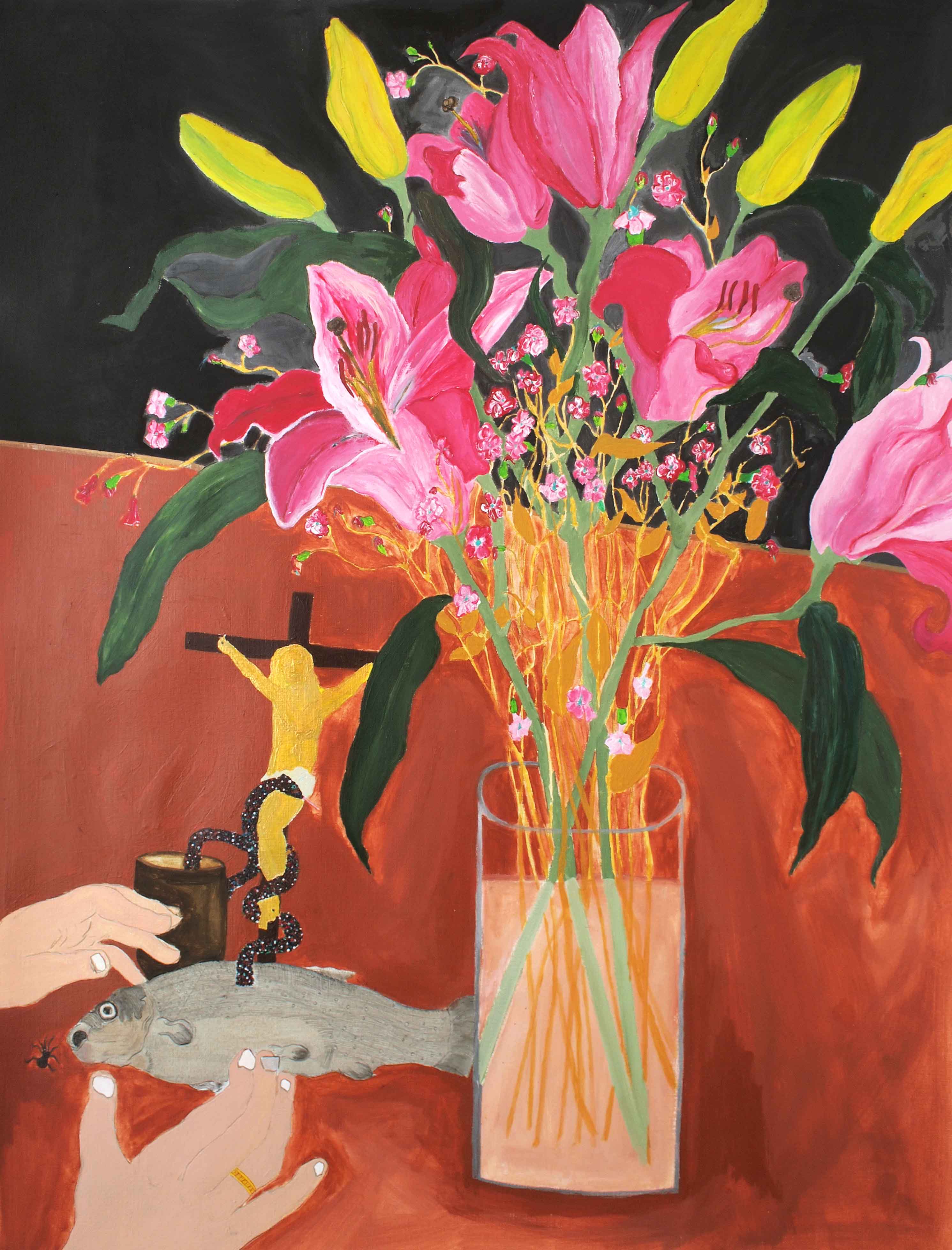 Paul Charlton To Exhibit
We are thrilled to be showing the artworks of the popular Edinburgh-based artist Paul Charlton.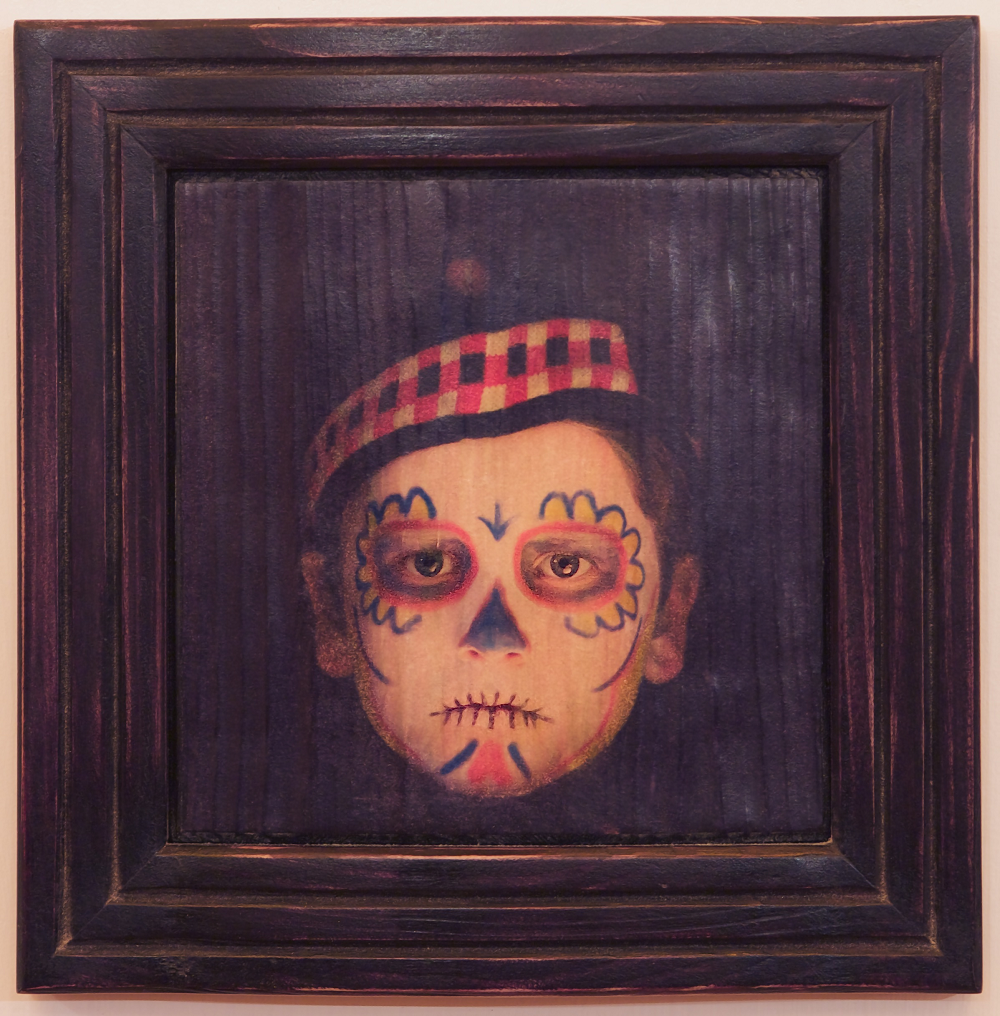 Award-Winning French Arti
Tehos, the 2011 Aiap Unesco Prize Winner is the latest international artist to exhibit at Urbane Art.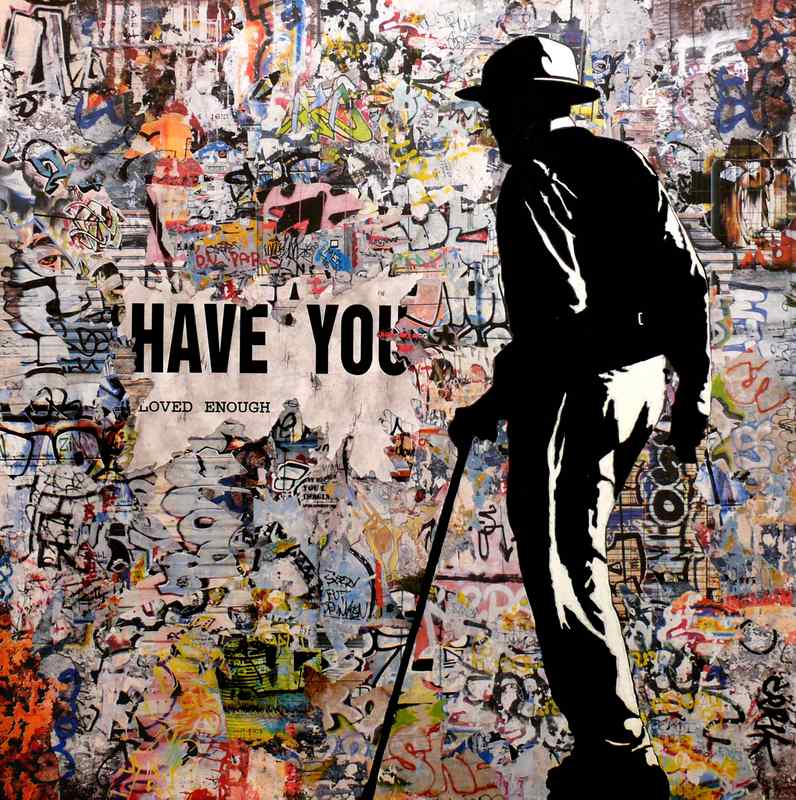 Marta Czok Joins Gallery
We are very proud to be bringing to Edinburgh a collection of work by Marta Czok, an artist highly regarded internationally.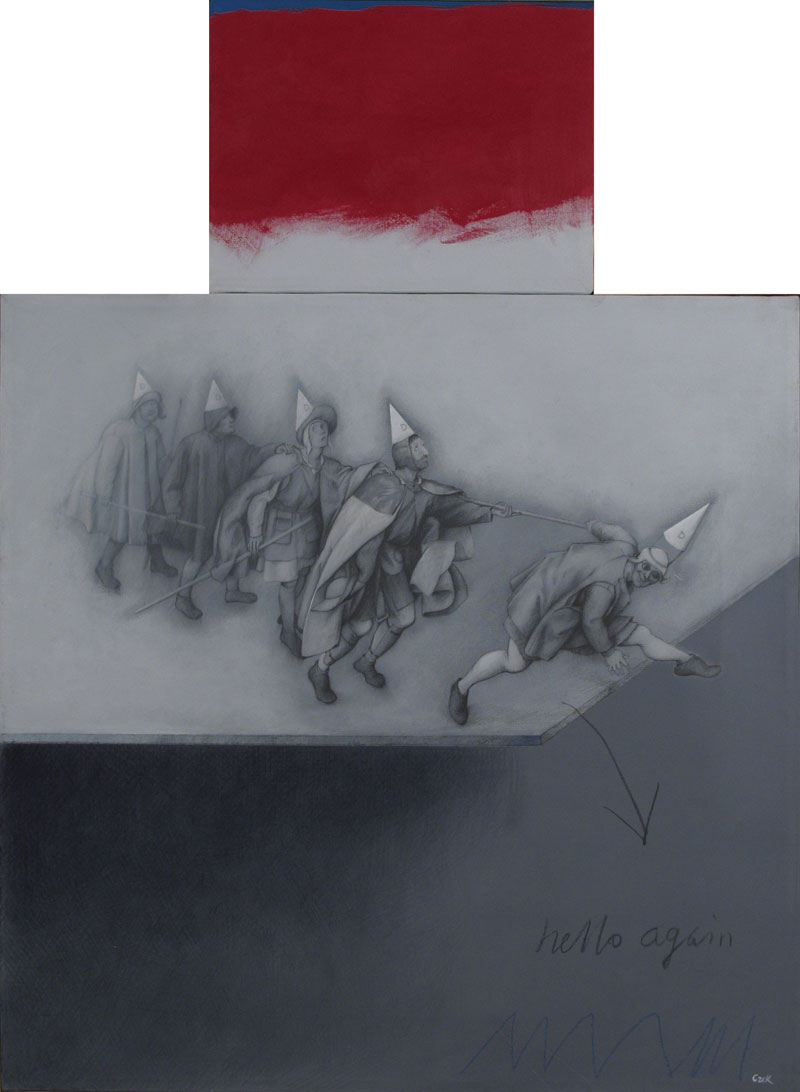 Multi Award-Winning Itali
We are very excited and proud to be showing in Edinburgh a selection of work by the hugely talented and popular artist Jolanda Spagno.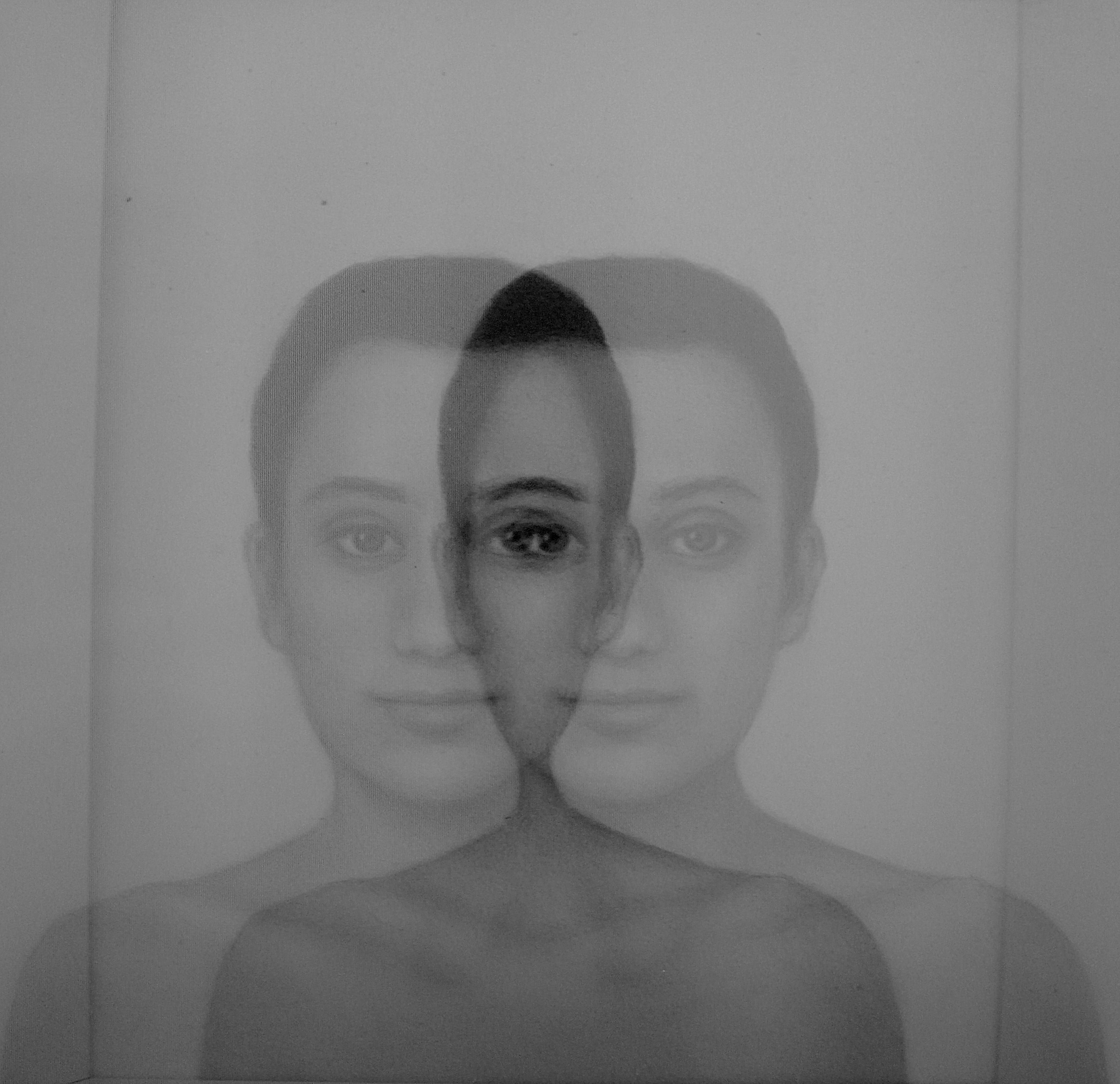 Solo Show For Clare Andre
Next month Urbane Art will be showcasing the work of Clare Andrews.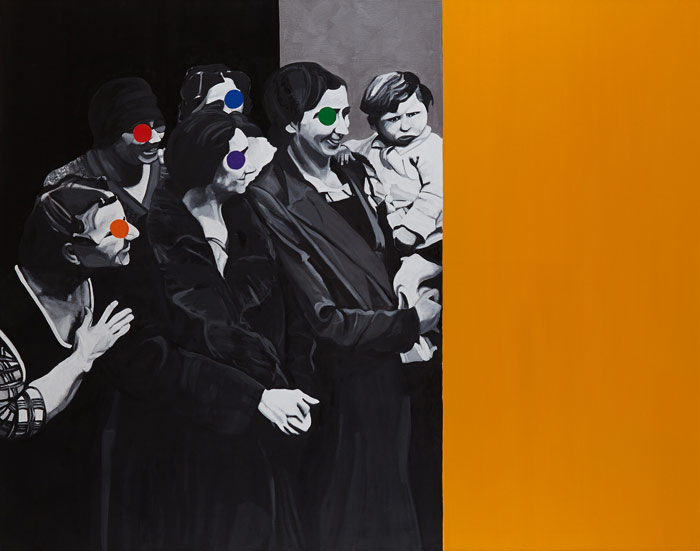 Urbane Welcomes Rudolf Fa
The leading Swiss abstract artist will be making his UK debut at the gallery next month.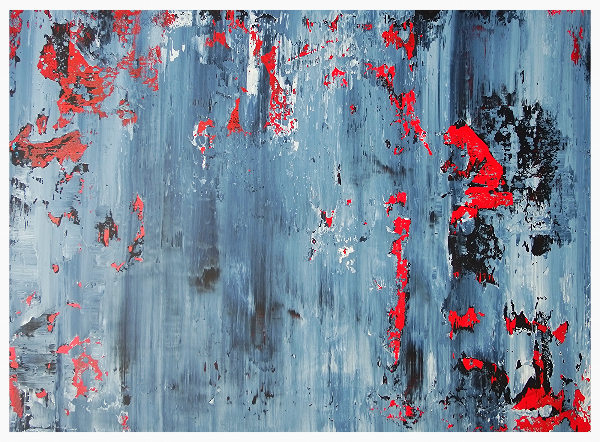 Kenneth Le Riche Now Exhi
Edinburgh College of Art and Leith School of Art lecturer Kenneth Le Riche is the latest artist to join Urbane Art Gallery.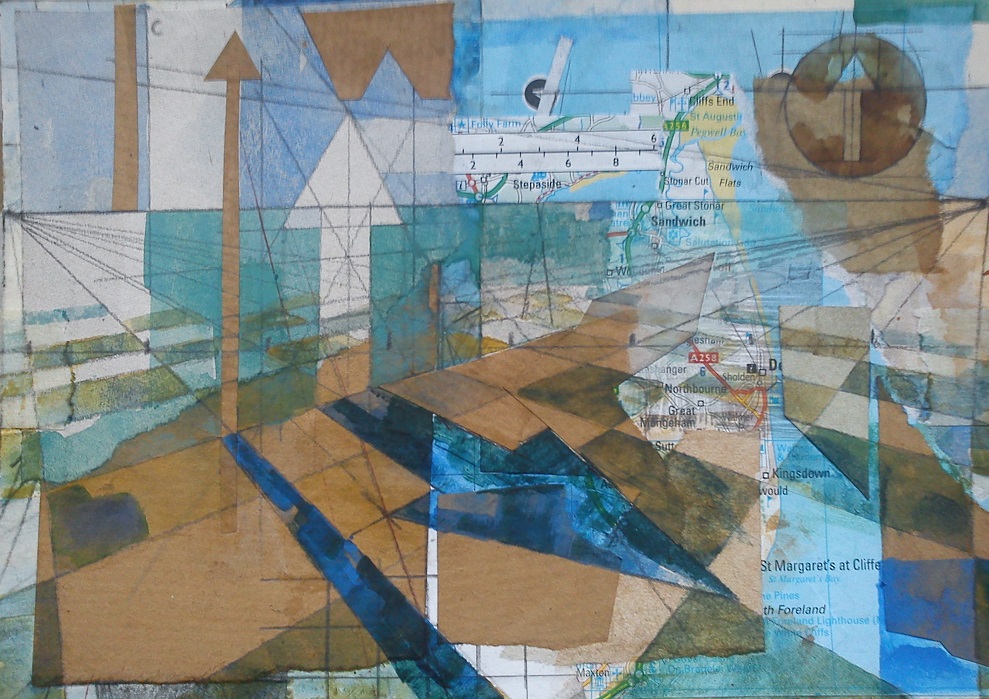 New Works By Bea Last
Top international artist Bea Last is now exhibiting at Edinburgh's Urbane Art Gallery.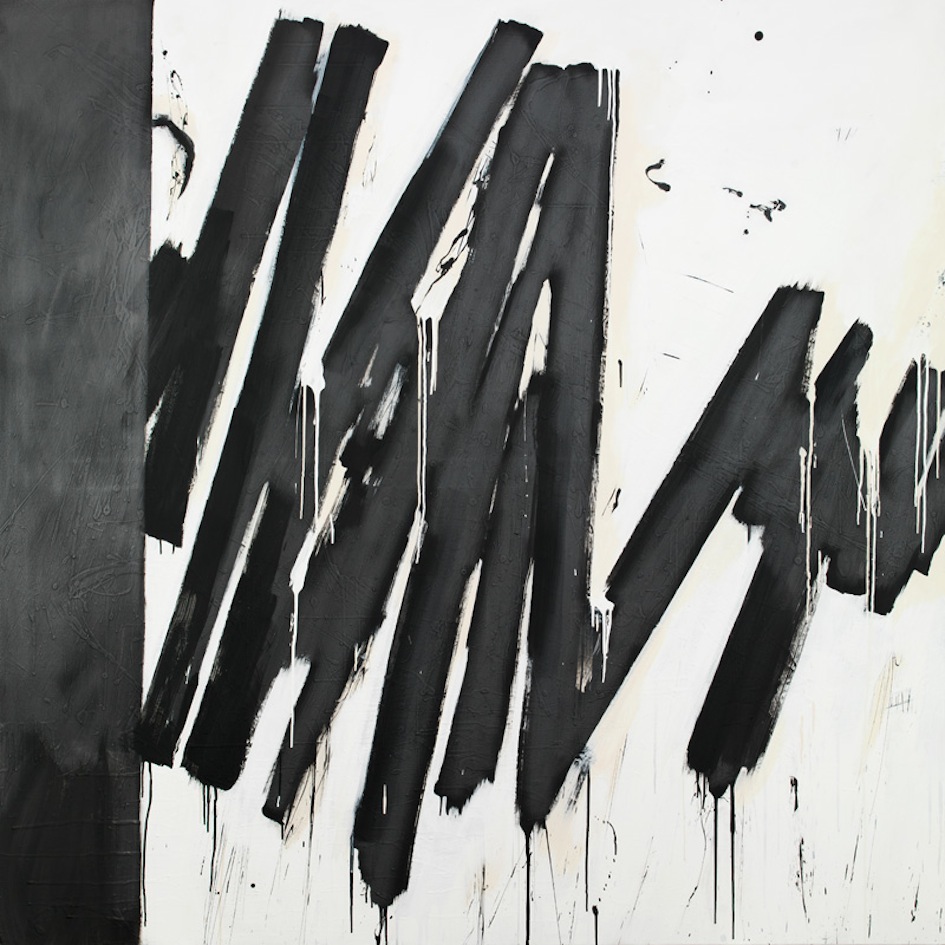 Happy All Hallows' E
To celebrate Halloween we have chose the aptly named Saturday Night Fever, a light art painting by the world renowned light art photographer Janne Parvianen from Finland.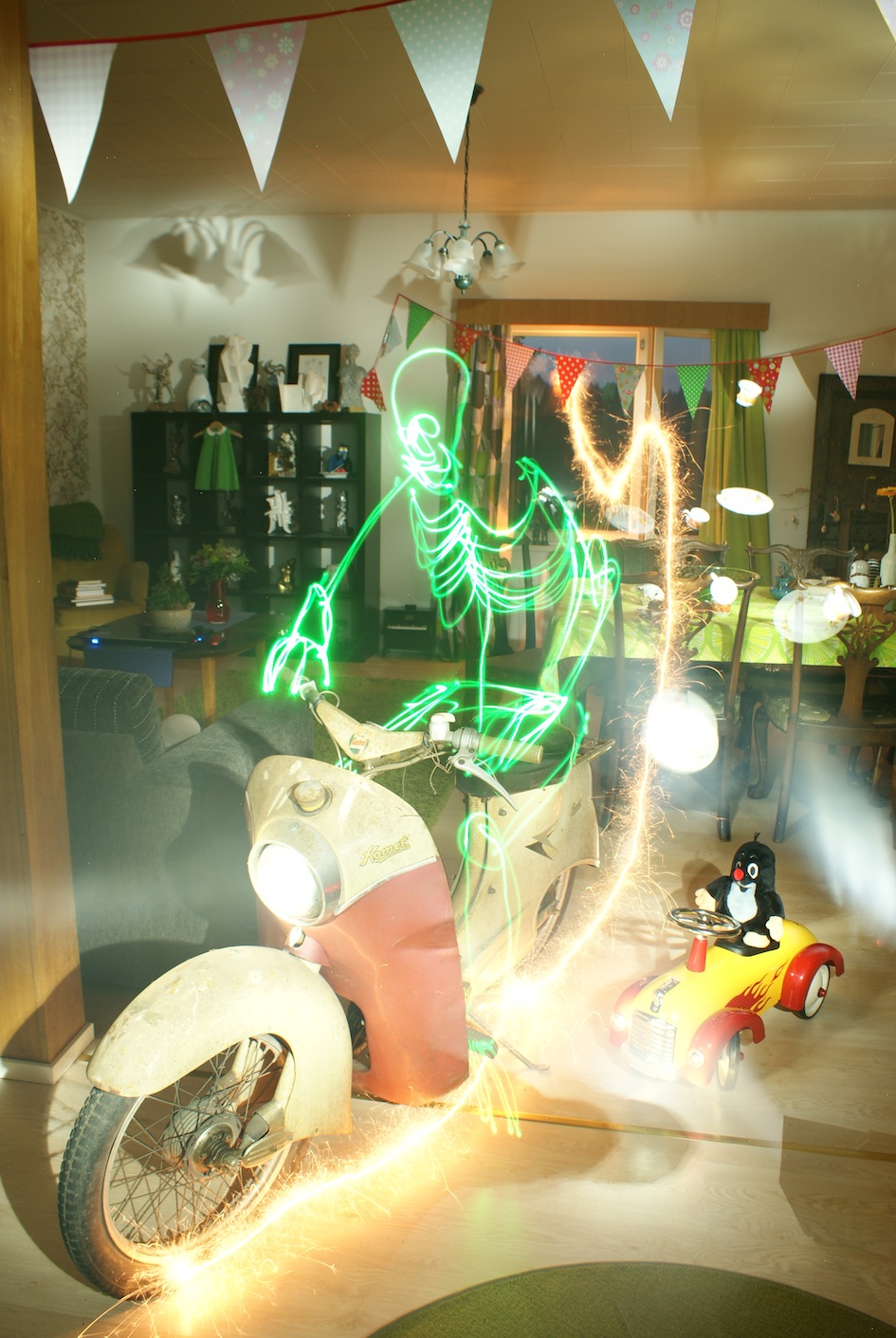 Going For Gold
Louise Giblin MRBS Triumphs At 2015 Florence Biennale.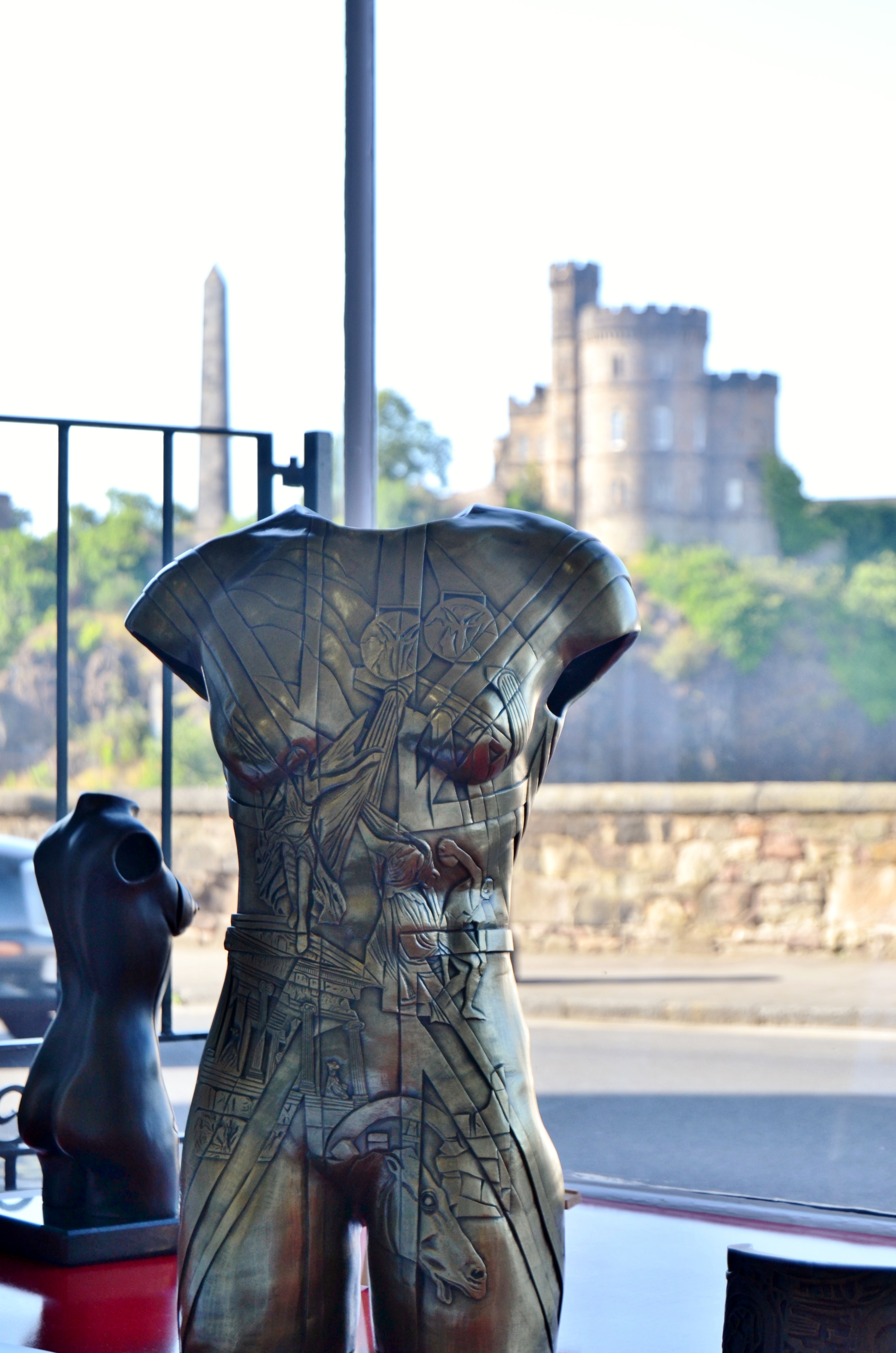 Urbane Supports Art Gradu
We are delighted to be showing a selection of work from Eloise Robinson's degree show. This bright young talent graduates this summer with a MA in Fine Art with History of Art from The University of Edinburgh.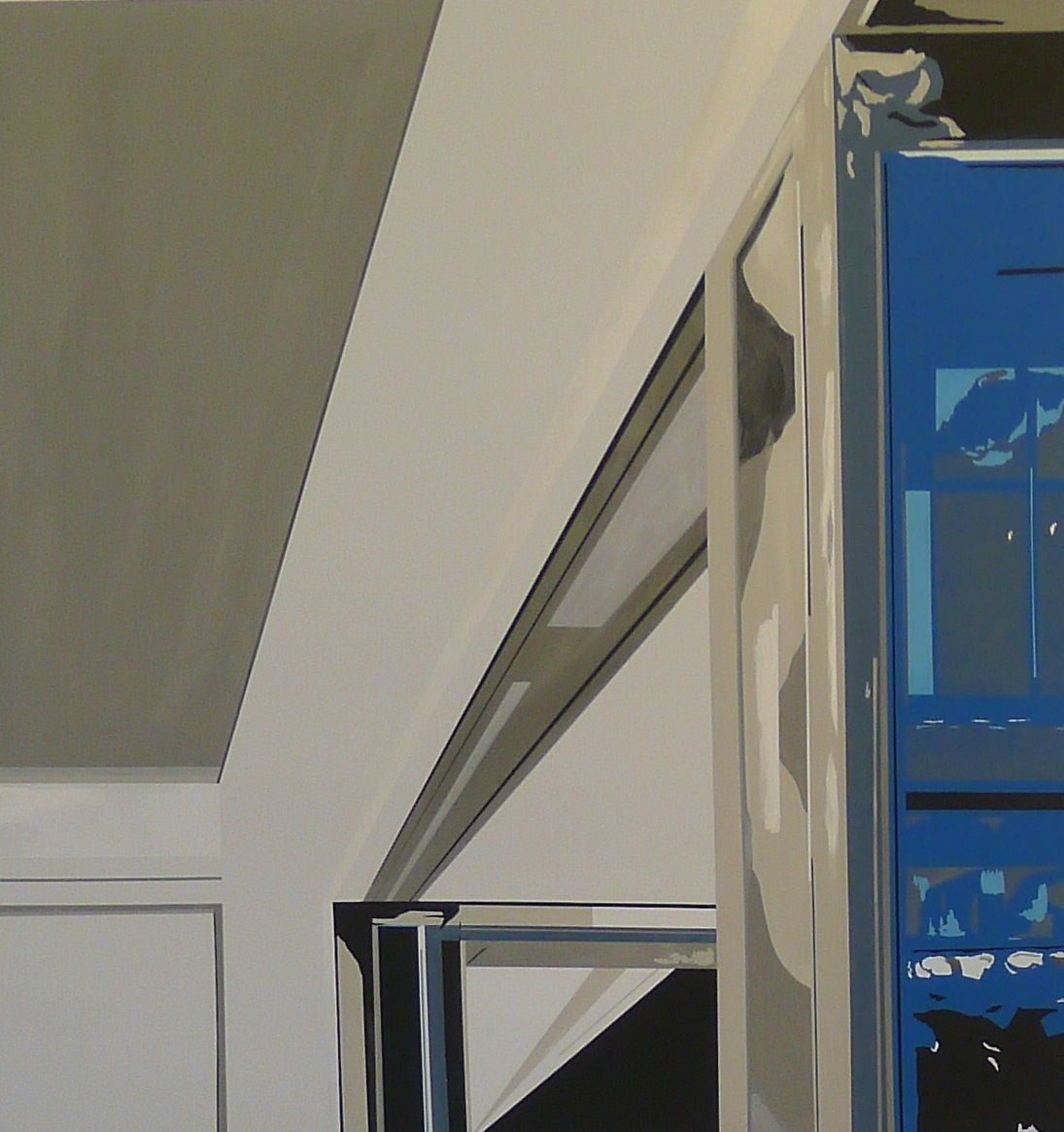 Clare Andrews Exhibition
Thank you to everyone who attended Clare Andrews' exhibition opening. The event was a great success!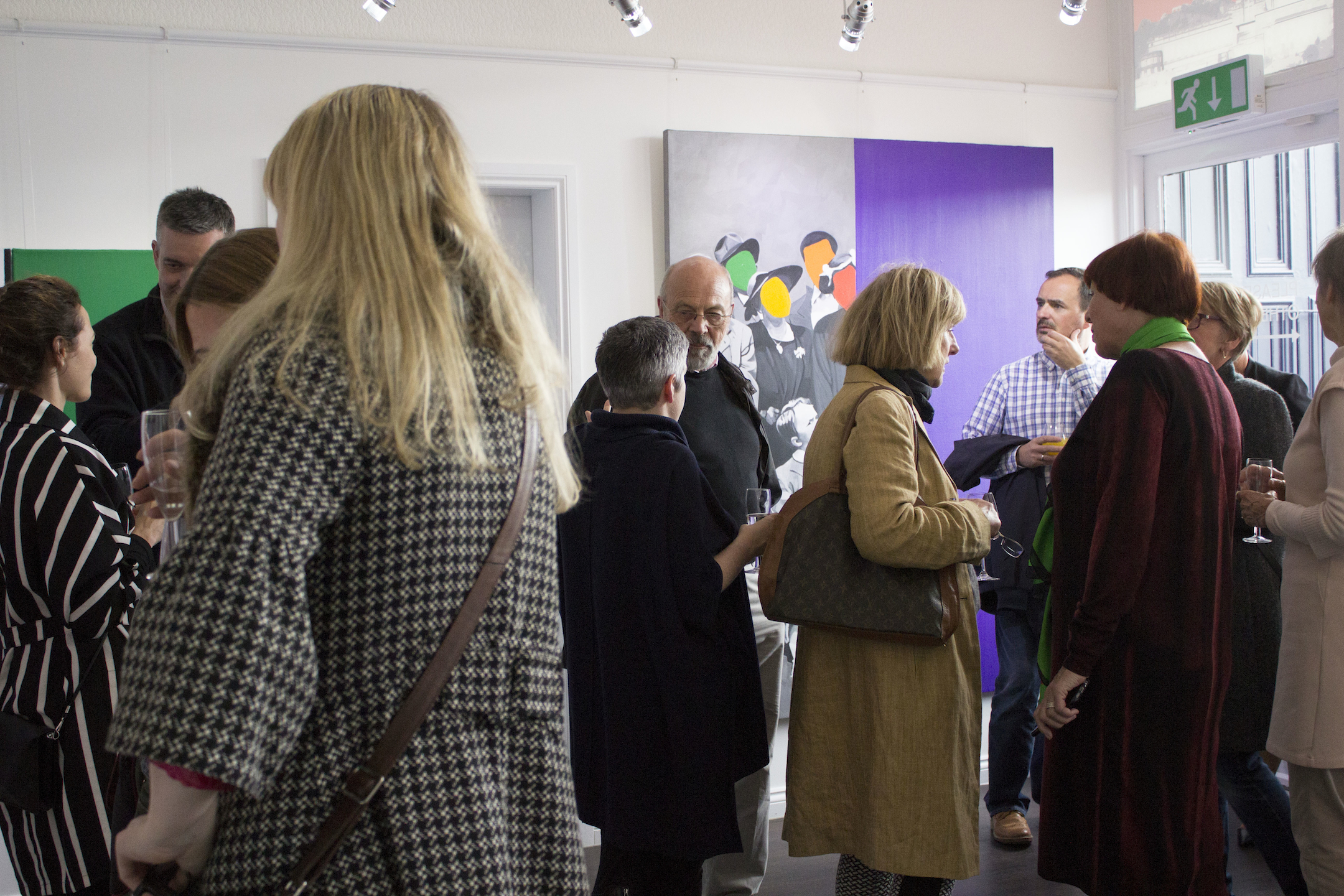 Urbane's Upcoming Ex
Urbane Art Gallery's upcoming exhibition in partnership with Retina: Scottish International Photography Festival was featured in i-on magazine.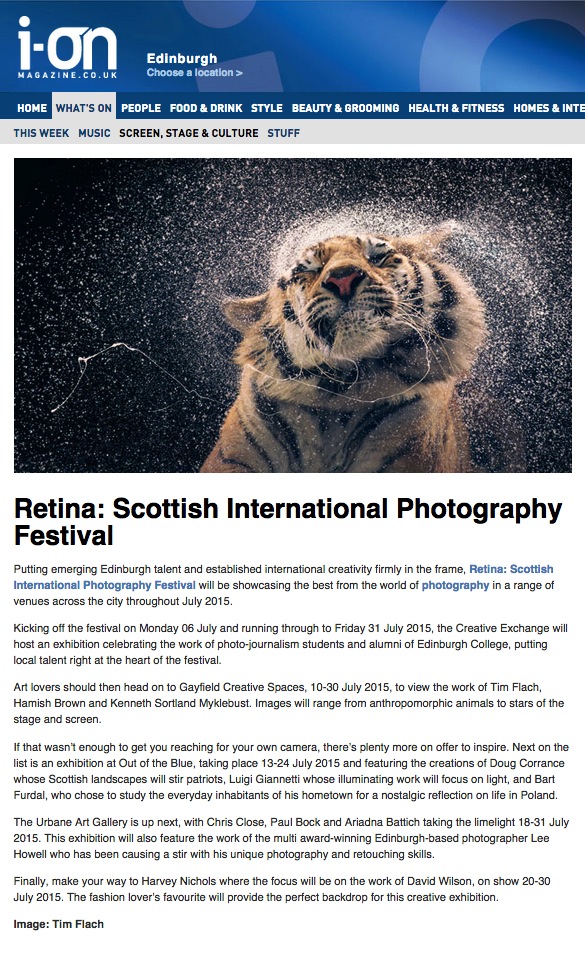 New Pieces By Emerging Ar
'Creating Space III' and 'Creating Space IV' are two astonishing emulsion and enamel on panel pieces that just arrived to the gallery.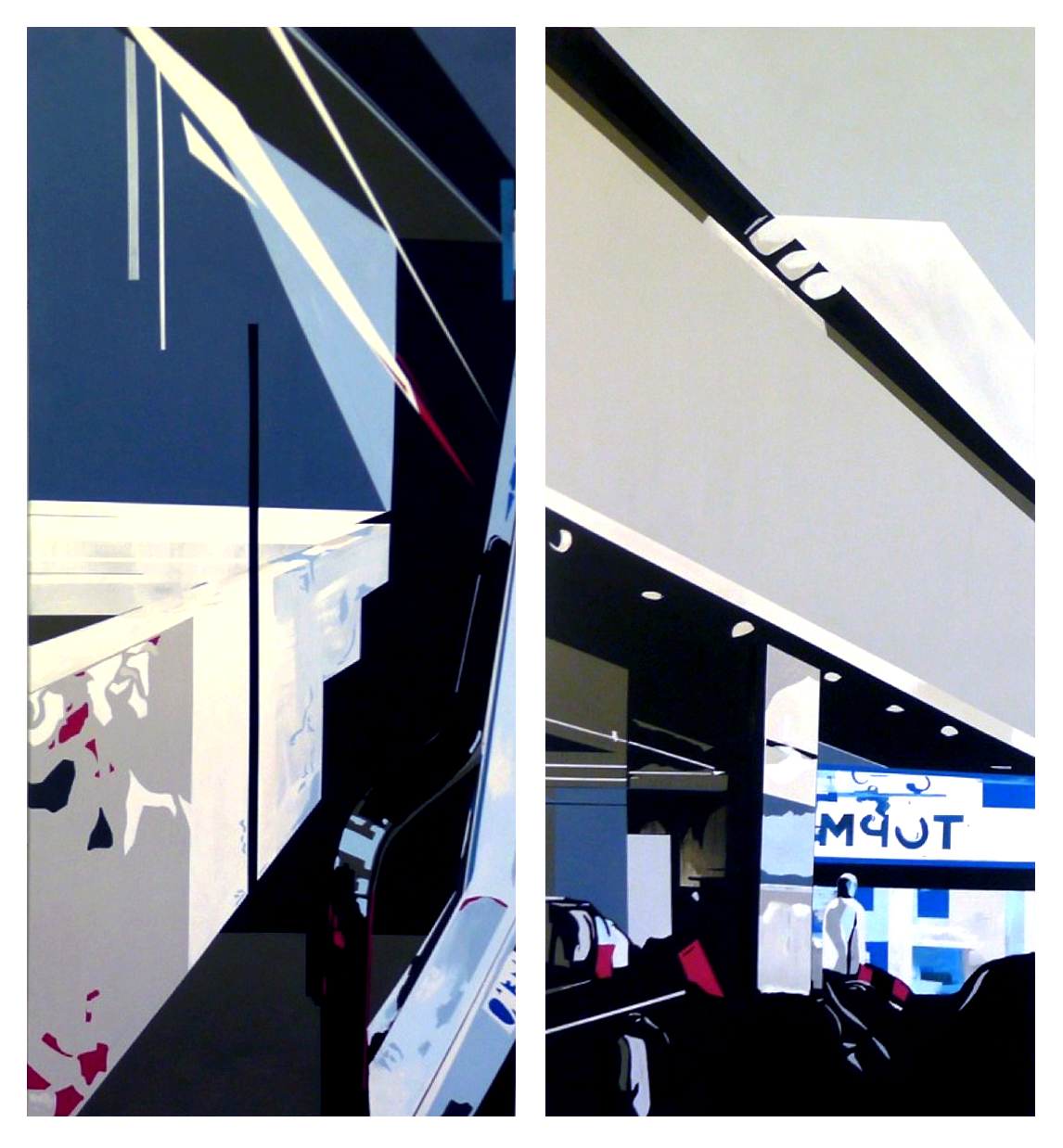 Wanderarti: 6 Unique Cont
Urbane Art Gallery was described as "one of the most cutting edge spaces in the city" in a review by Lizzie Davey.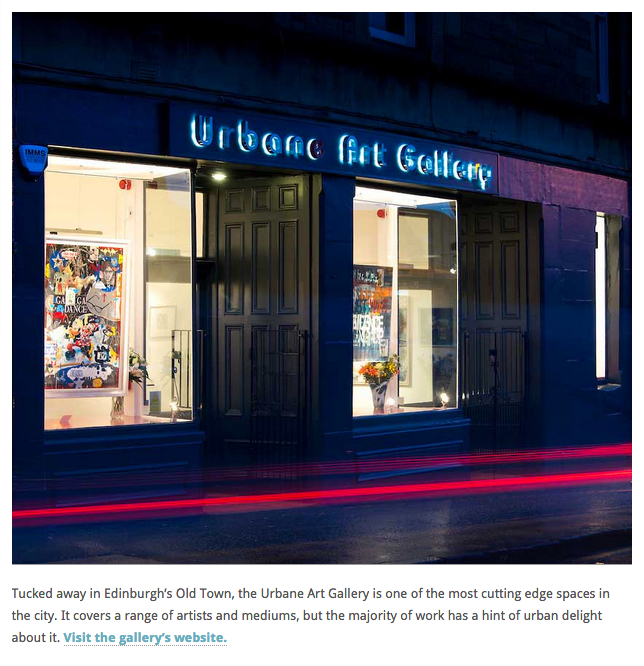 The 10 Years Story Of
Richard Strachan shares with us the insightful journey of one of his most meaningful pieces, currently hanging at the gallery.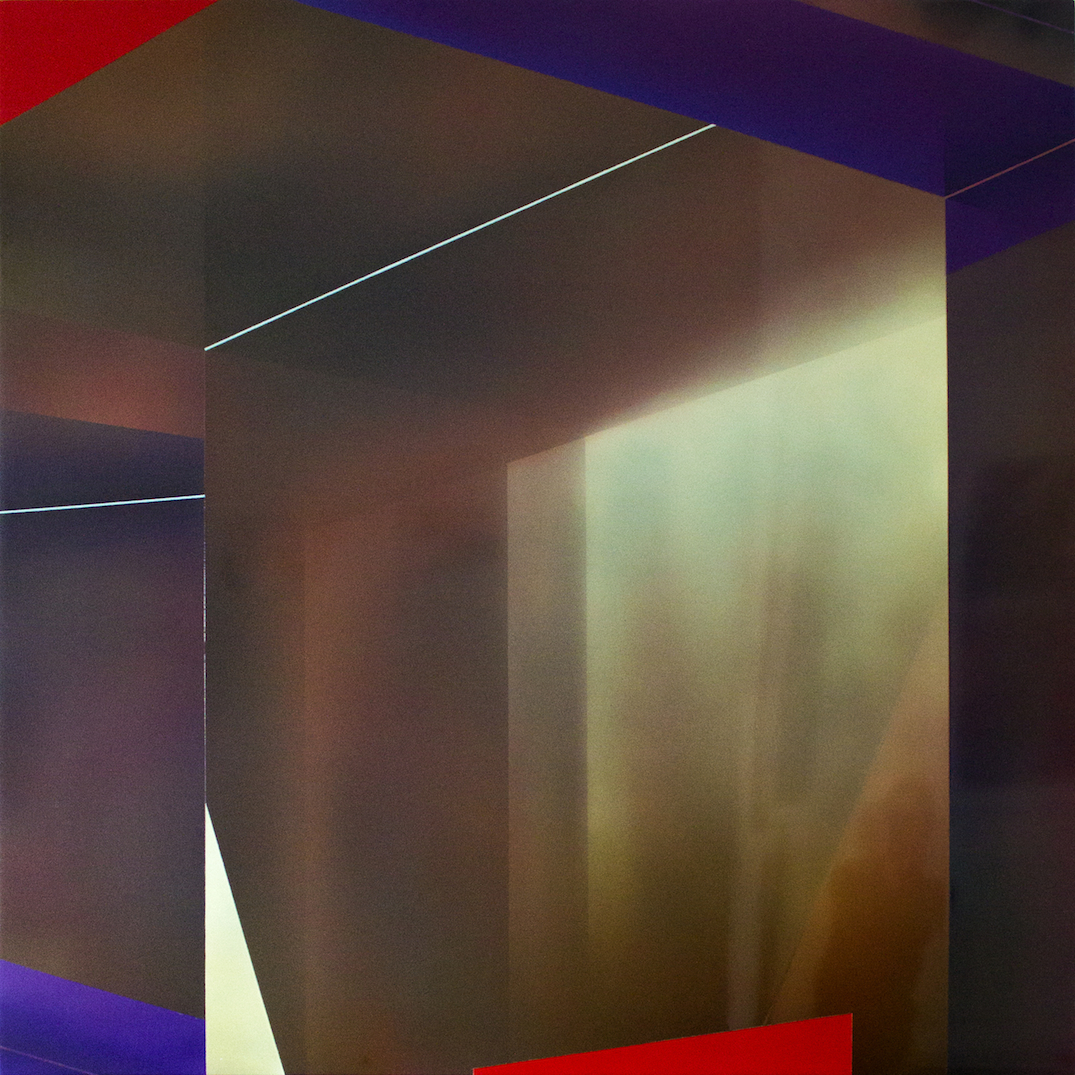 Scottish Woman: In My Sho
"Art shouldn't just be for those who can afford to have it, it should be for everybody" Urbane Art Gallery Director, Tracey Robertson.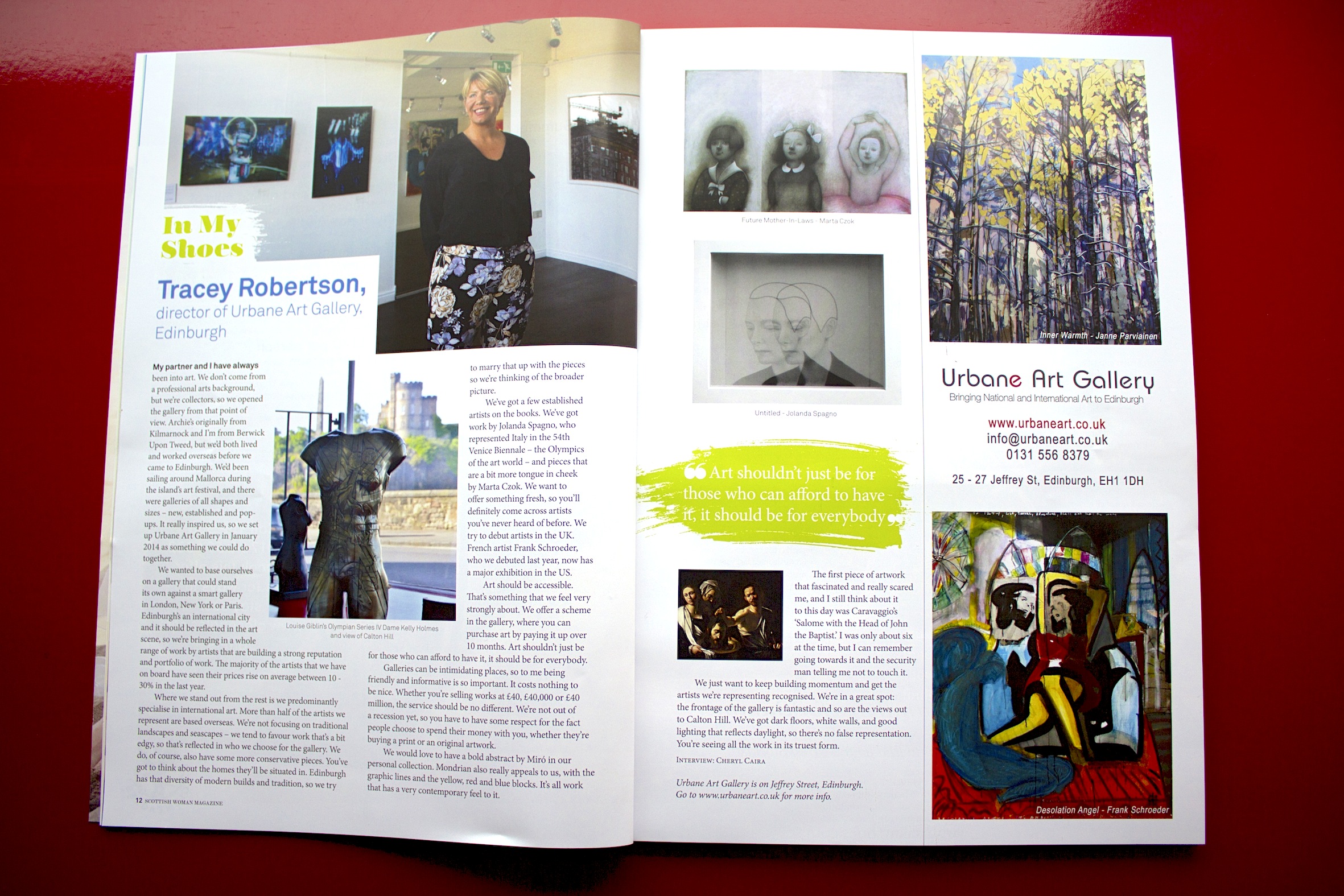 Another Award-Winning Art
Denise Zygadlo is the latest multi award-winning artist to exhibit at Urbane Art Gallery. As professional member and prize-winner of the Scottish Society of Artists, Denise regularly exhibits at the RSA.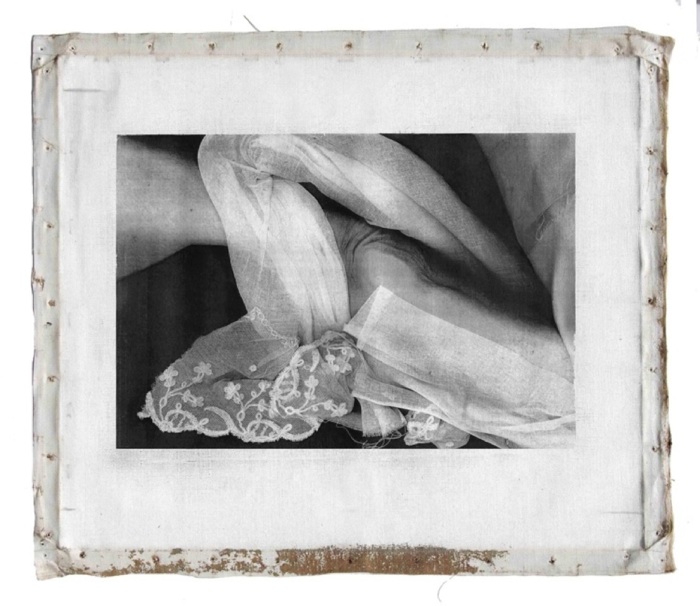 We Are Delighted To Welco
Spanish artist Ivan Bernal Palli has been doing traditional wet darkroom photography for over 10 years.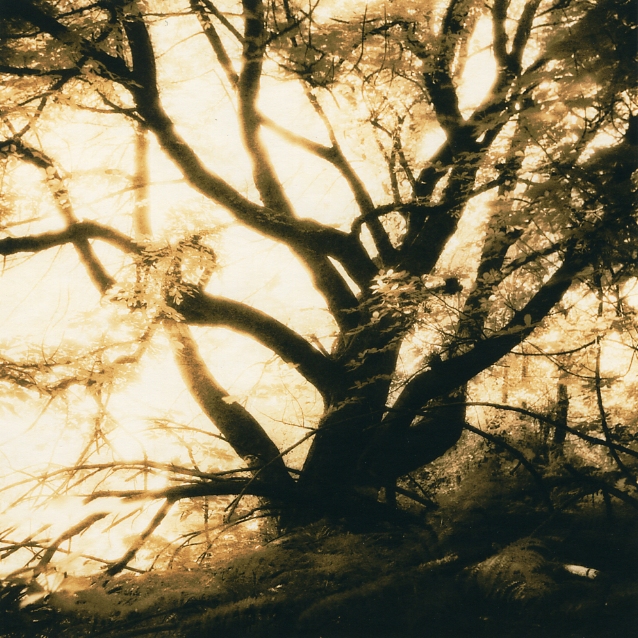 Photographers By A Photog
Paul Bock photographs Lee Howell and Chris Close at Urbane Art Gallery during the Retina Opening.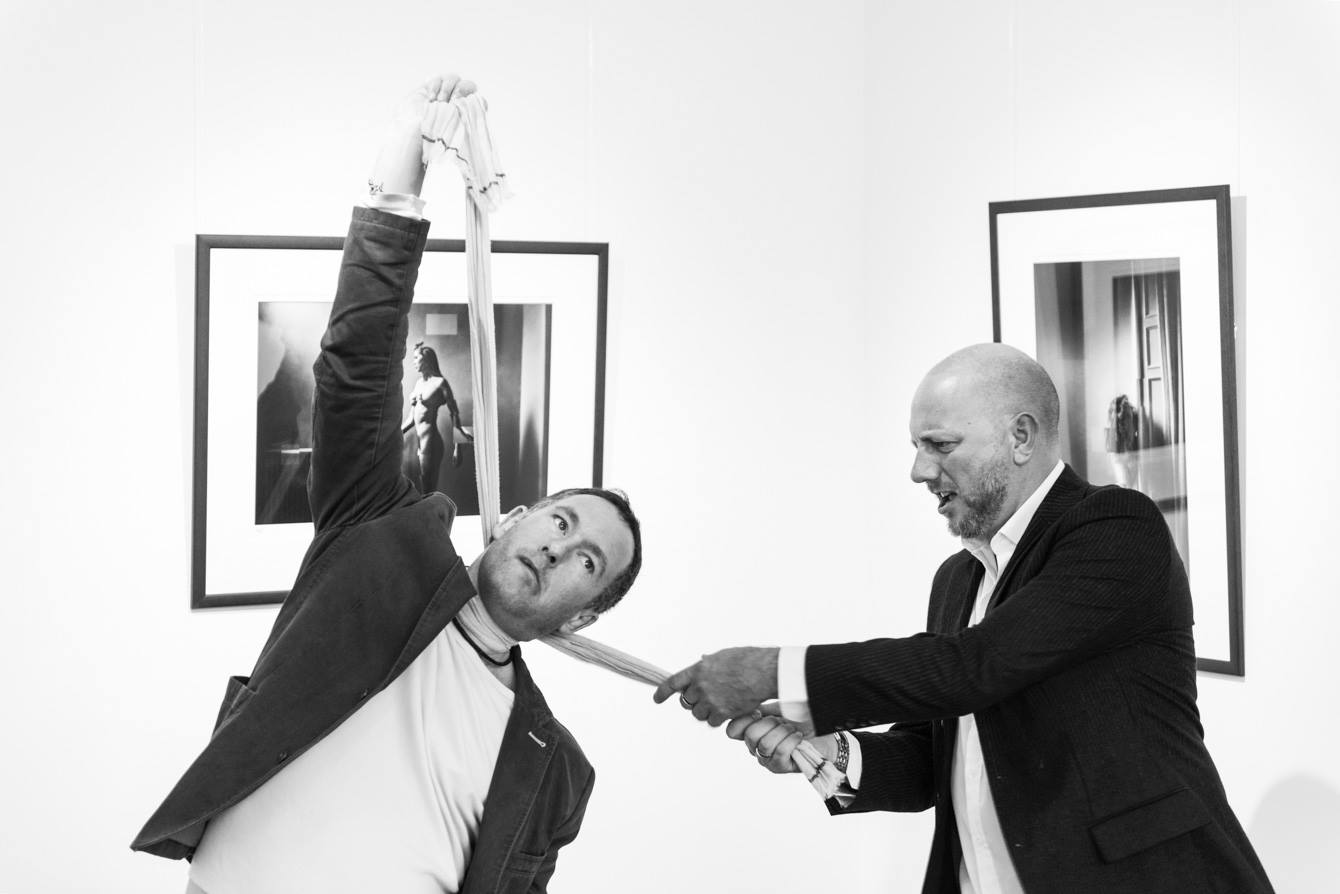 Art Review: Baileys Stard
Retina: Scottish International Photography Festival reviewed alongside Bailey's Stardust by Duncan MacMillan in the Scotsman.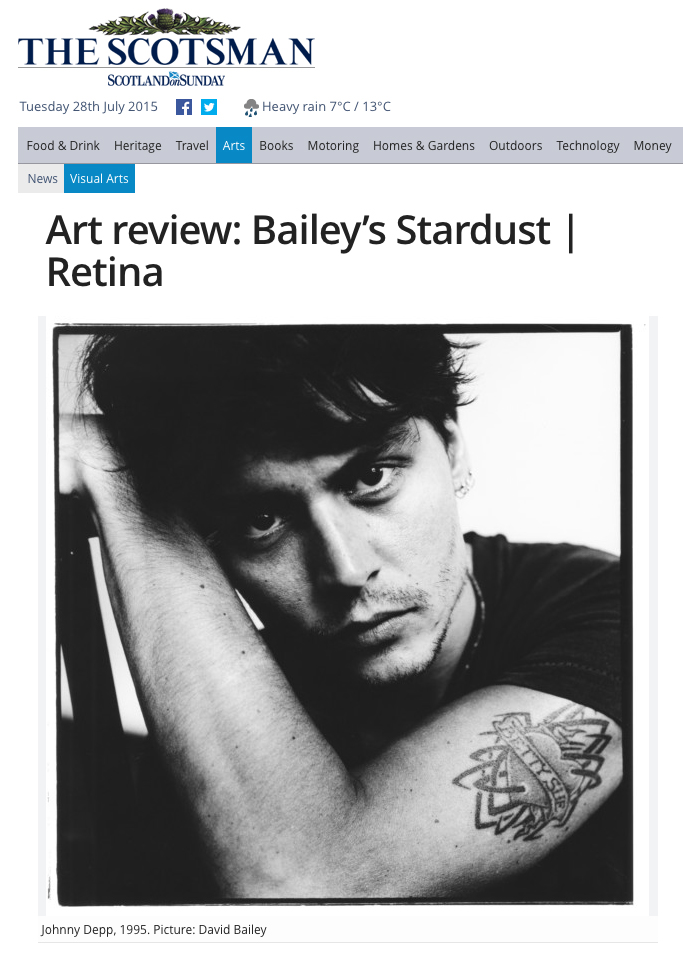 Model Ingrida Dornbrook V
Dornbrook is the model featured on the 'Nude Study 21A' and 'Nude Study 21B' photographs by Chris Close currently being exhibited at the gallery as part of the Retina: Scottish International Photography Festival.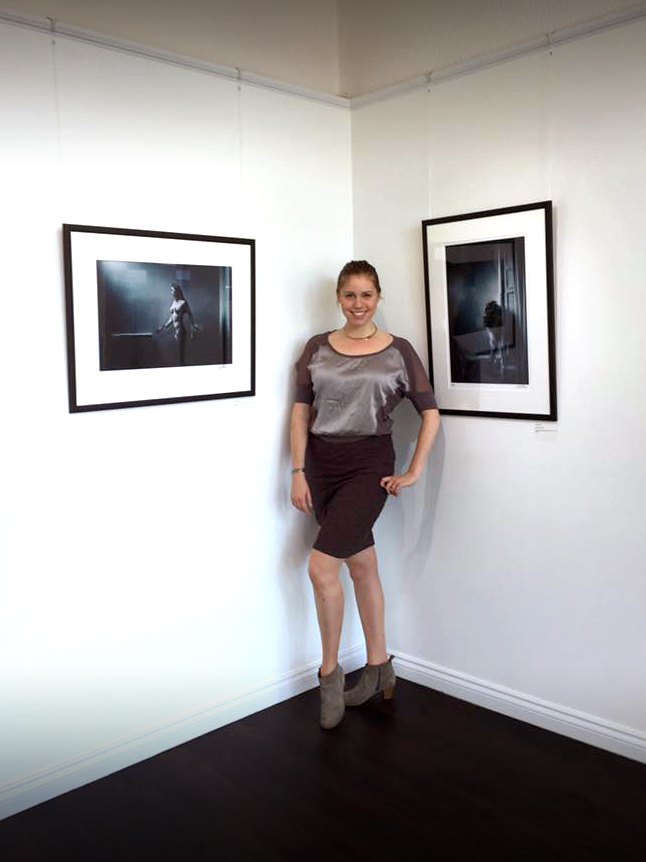 Amanda Is Coming Together
'Amanda', a playful piece by French graffiti artist Keymi, is one of our featured artworks in our Festival Exhibition.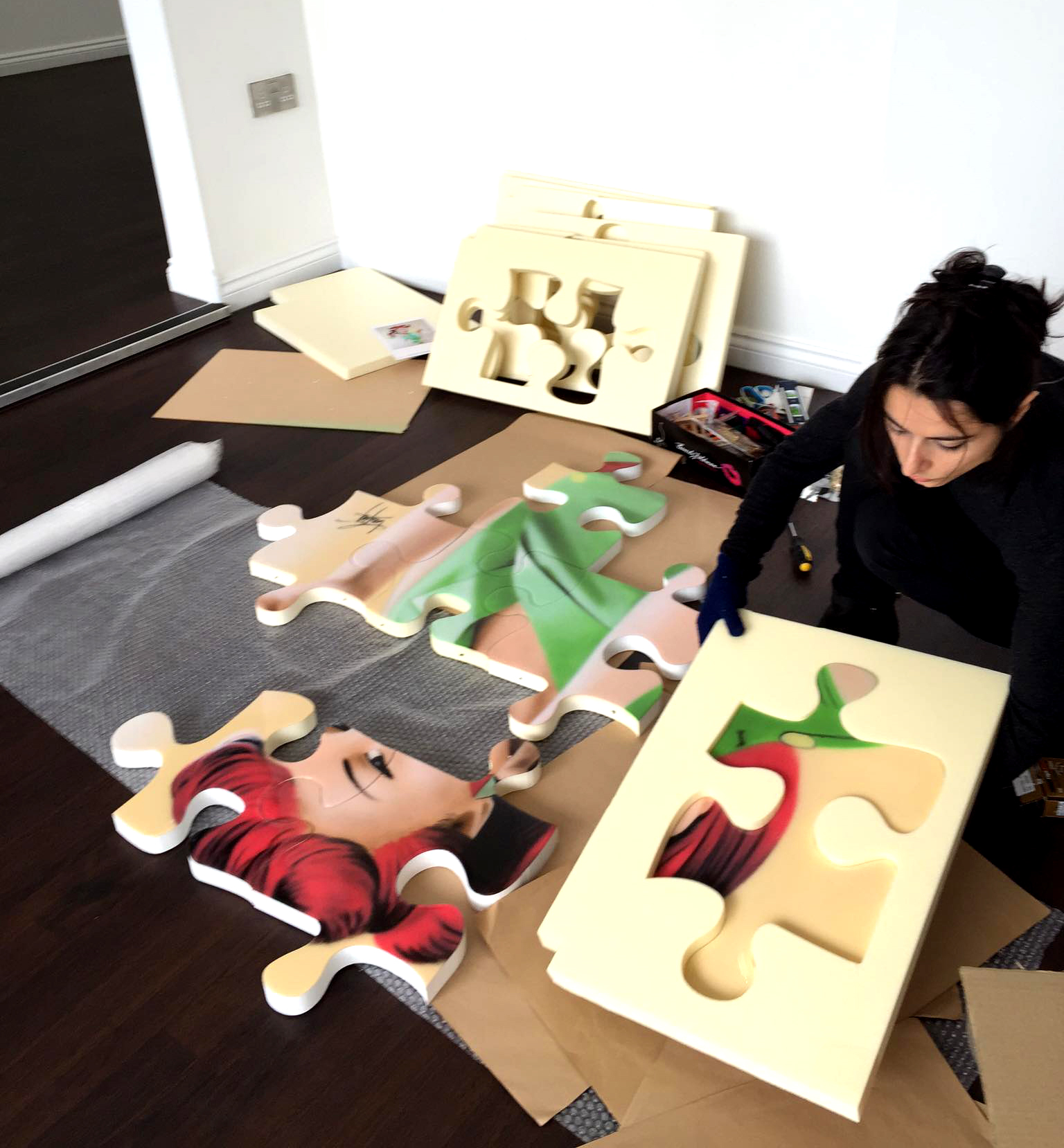 Lend Us A Hand
Urbane Art Gallery and celebrity sculptor Louise Giblin appeal for war heroes to immortalise their hand in bronze.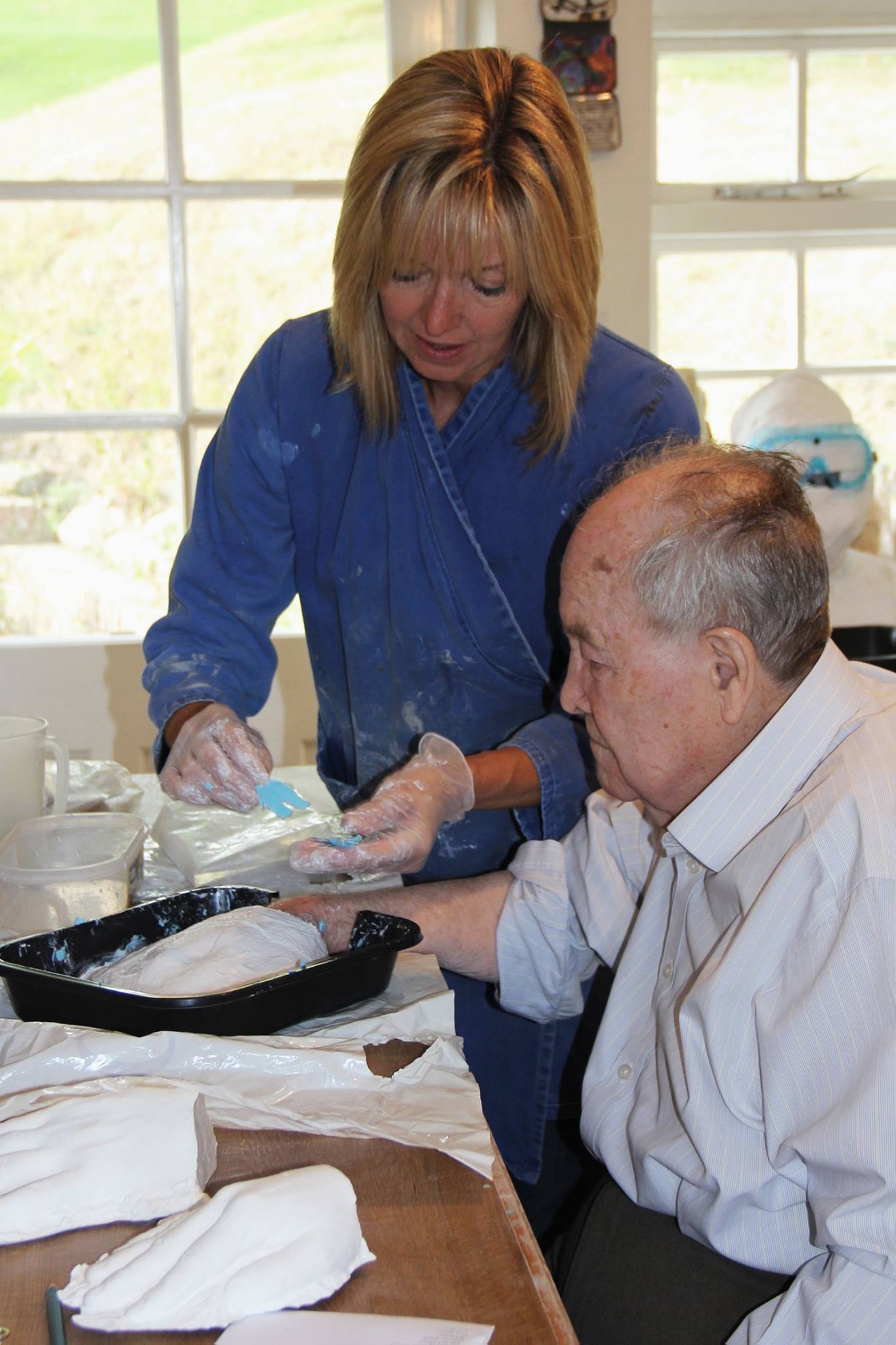 Daily Record Helps With S
LOUISE Giblin is making bronze plaques of war heroes' hands in Urbane Art Gallery, Edinburgh, but she needs some help from those who served between 1945 and 1967.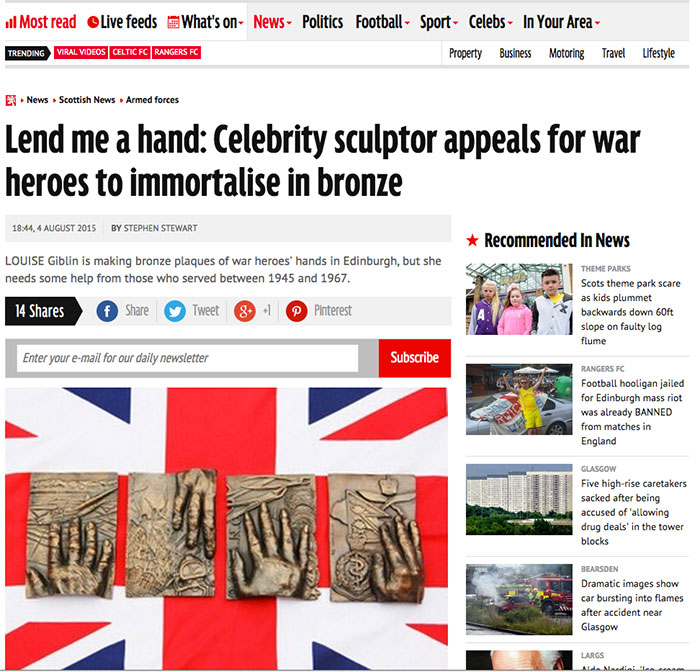 Art Attack Reviewed By Br
The exhibit has an international focus, the works and artists on display being united mainly by the quality of their pieces. Highlights included .......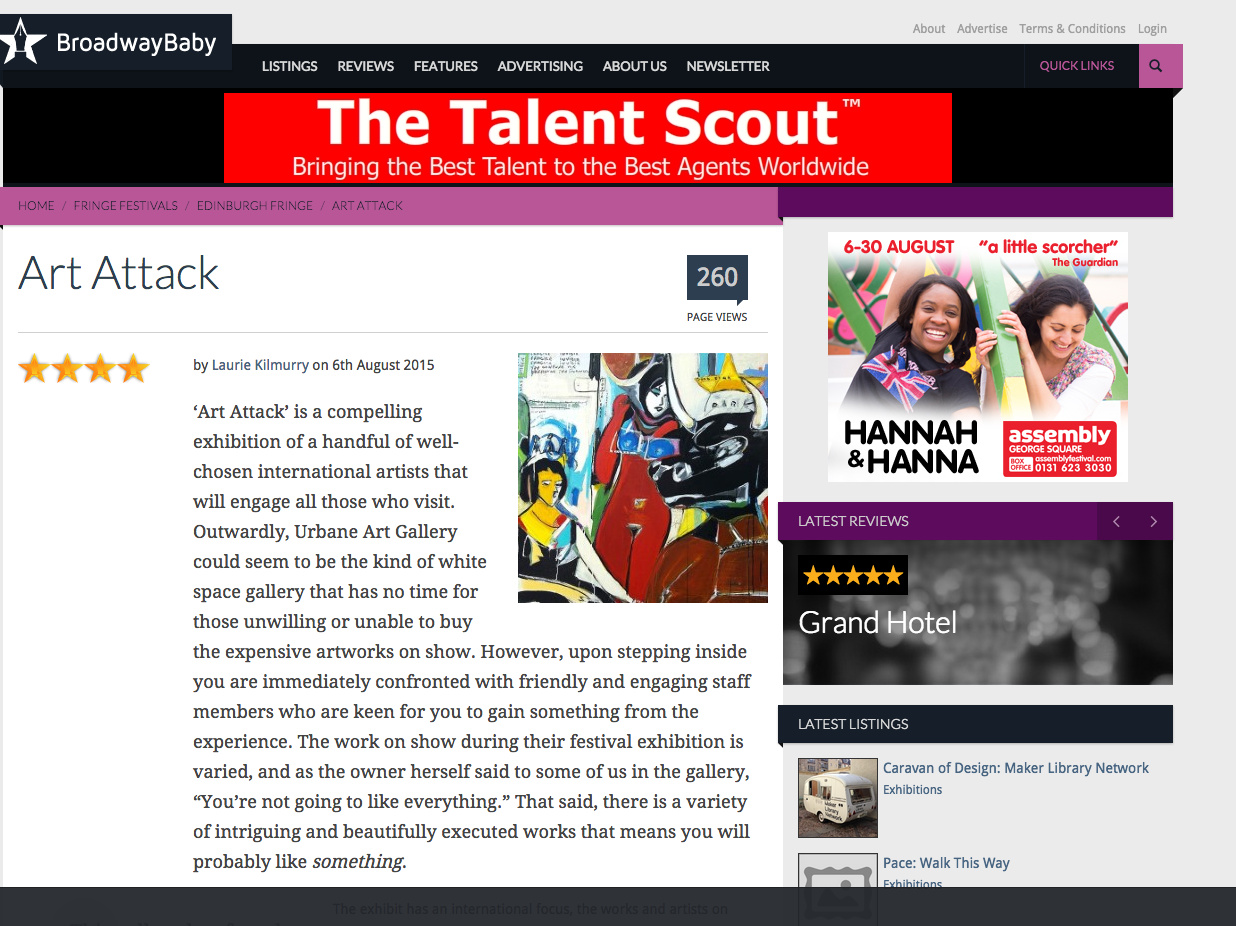 Urbane Art Gallery At The
We are back from Aberdeen after a busy weekend at the art fair.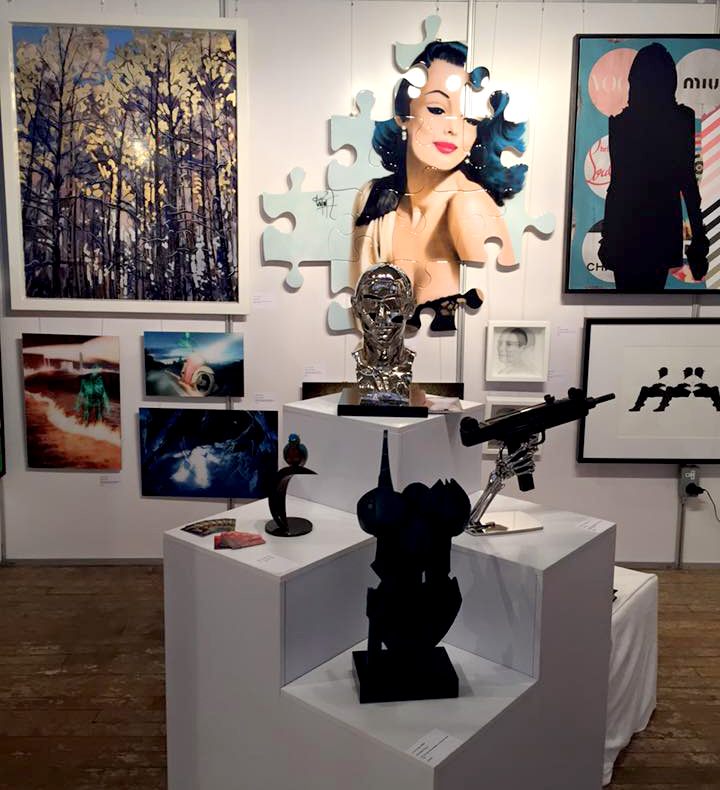 Urbane Welcomes New Germa
Valeria Becker is the latest international artist to exhibit at Edinburgh's Urbane Art Gallery.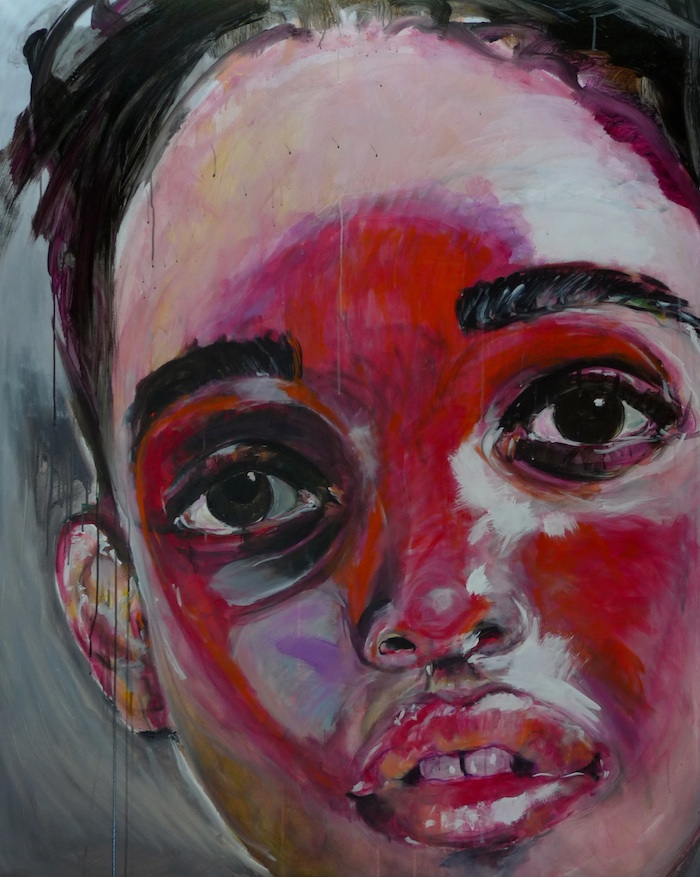 New French Sculptor For U
Véronique Guerrieri is the latest international artist to exhibit at Edinburgh's Urbane Art Gallery.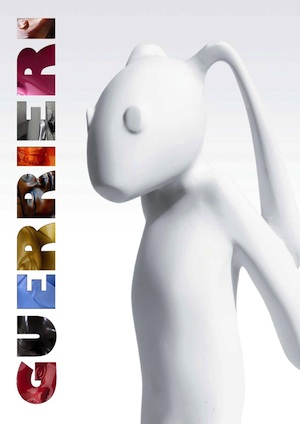 Rave Review For Rosie Pla
Rosie Playfair's first solo show was reviewed in today's Spectrum. Well done Rosie. Your work looks great in the gallery and is proving popular with our clients.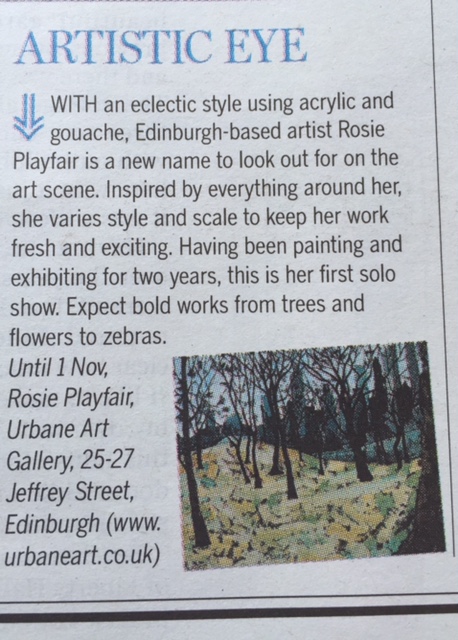 Sevens Days To EAF 2015
With only seven days to the 2015 Edinburgh Art Fair, the countdown has begun and we are getting very excited at Urbane.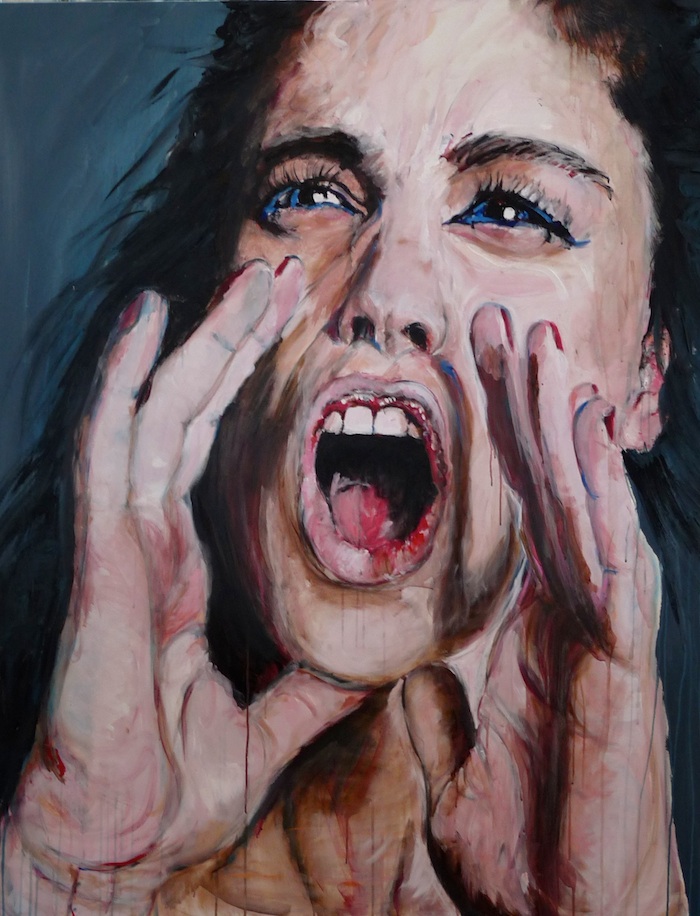 Four Days And Counting To
We are delighted to be presenting the latest original artworks by French graffiti artist Keymi.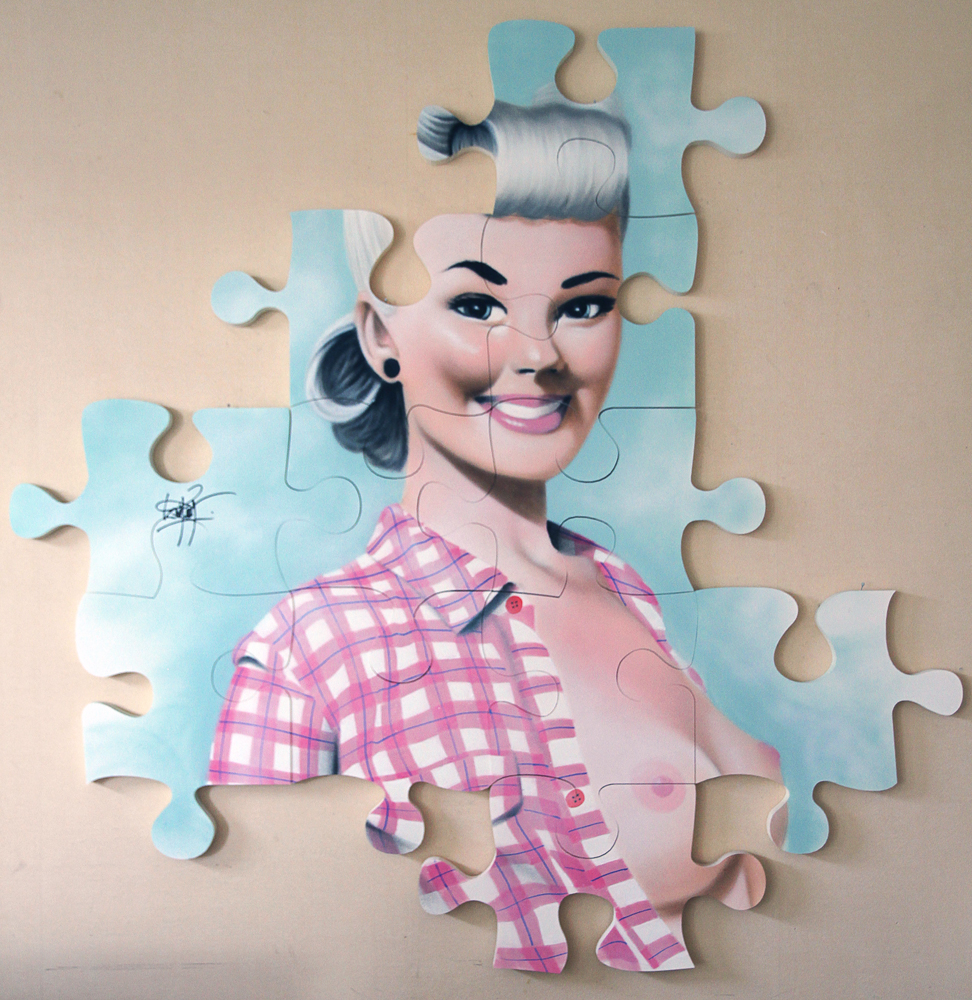 Freddy And The Mechanics
Watch this space as Urbane Art Gallery is to present for the first time the award-winning Renaissance Series by Freddy Fabris.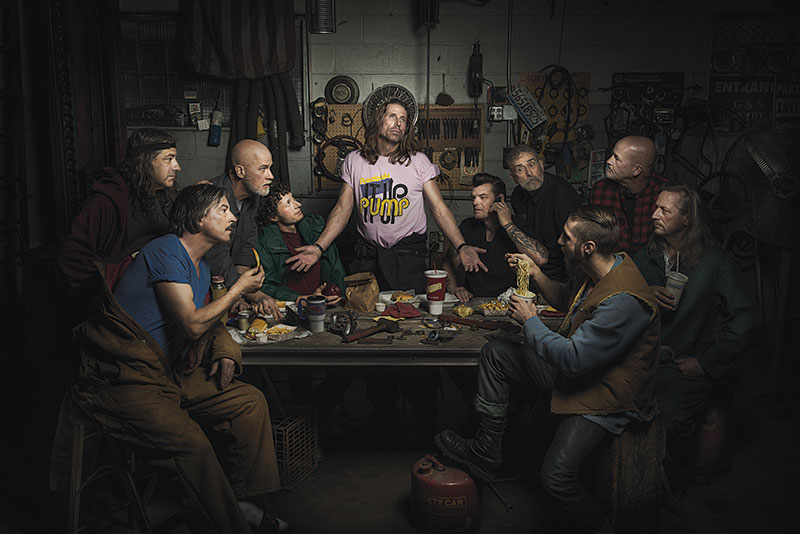 Two Days Until EAF 2015
Collectors of German artist Corinna Wagner will be pleased to know that this gallery favourite will also be making an appearance at the fair.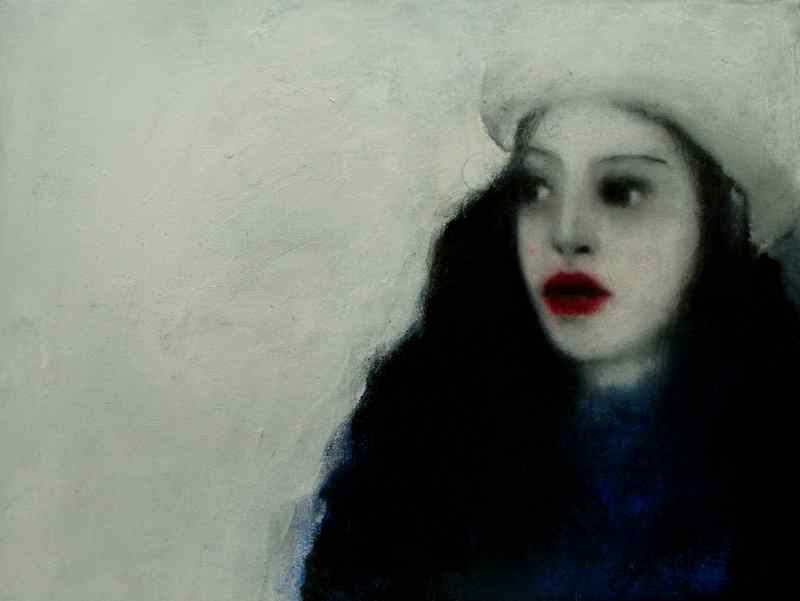 New Sculptures By Matt Du
We are delighted to announce that we have the latest sculptures in the gallery by Matt Duke.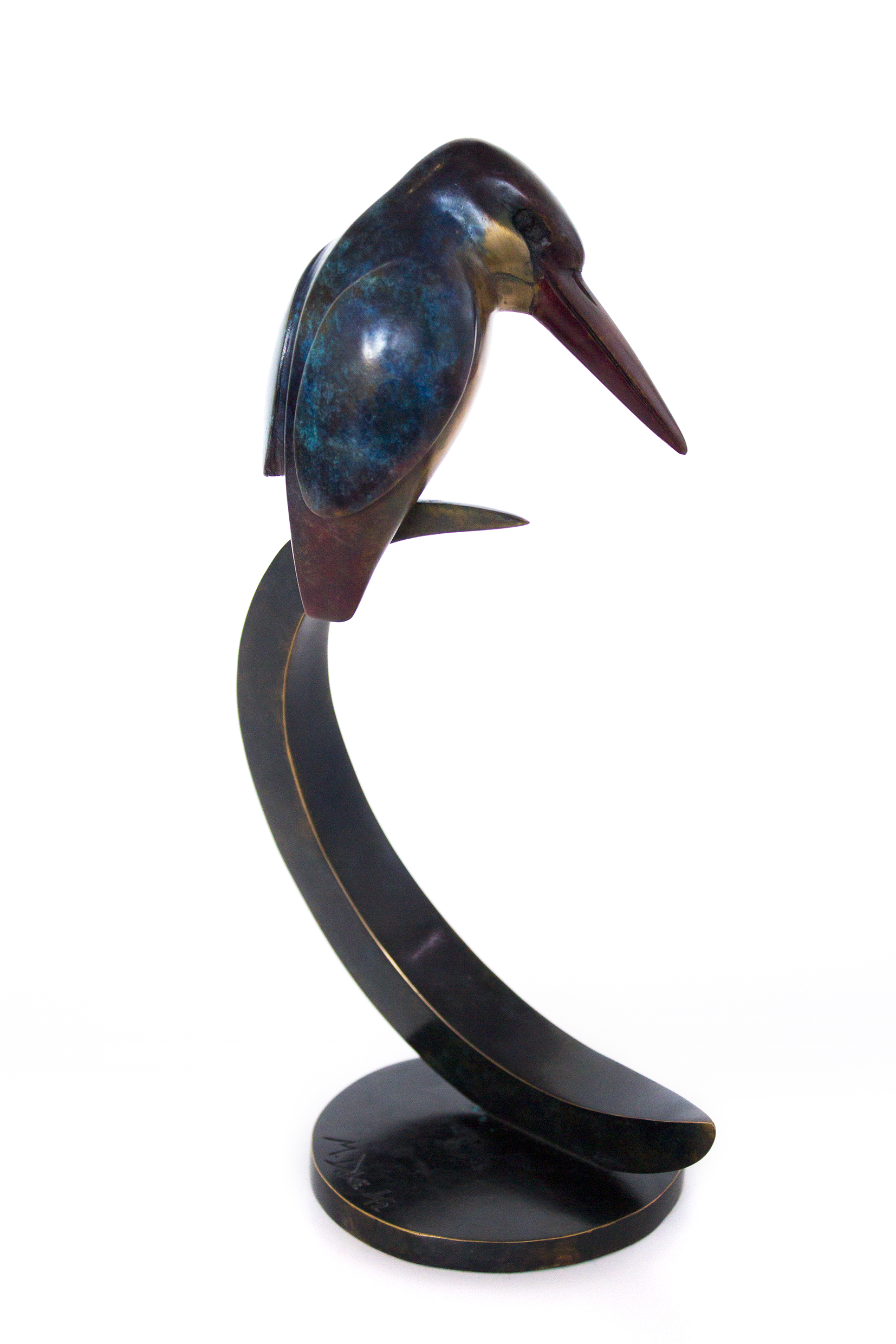 Christmas Holidays
The gallery will close 5pm on Tuesday 22nd December and will re-open 11am on Saturday 16th January. Should you have any enquiries in the meantime please contact ariadna@urbaneart.co.uk or call 07578 050855.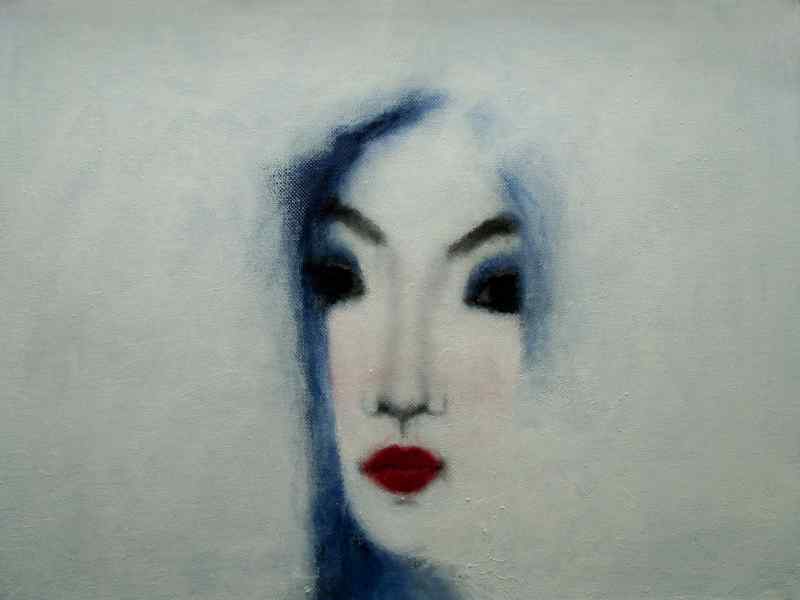 A Farewell Photograph
We had Ben on his knees in the gallery after he found out his favourite rabbit has found a new home!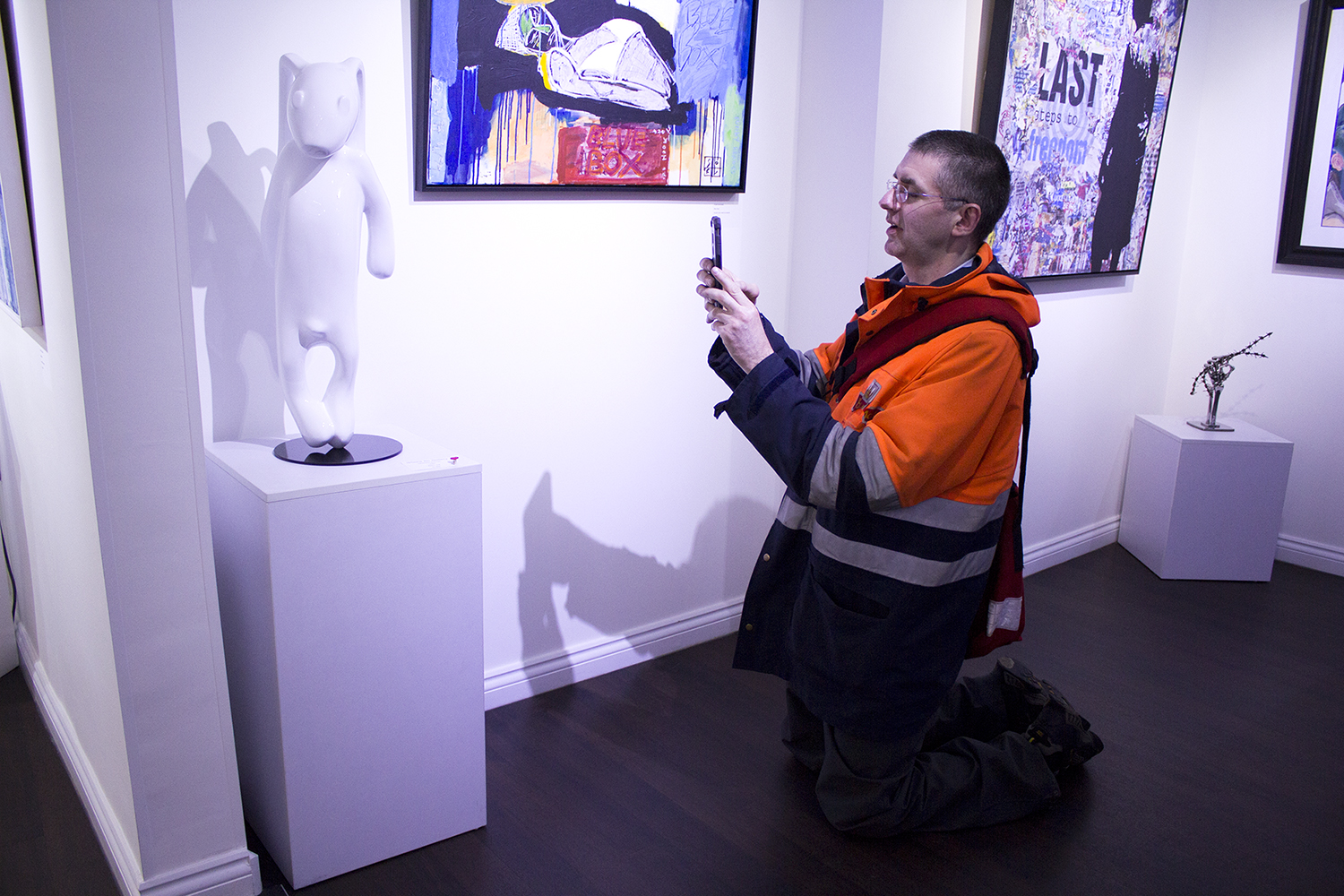 Congratulations Niki Hare
Niki Hare is now collaborating with Minneapolis-based Area Environments to produce a limited selection of edgy wall coverings. We are confident that this will only further raise the profile of this talented young artist and ultimately demand for her work.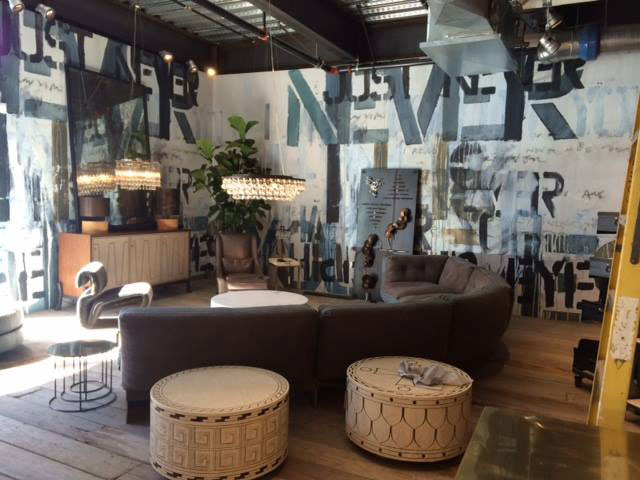 Jannie Parviainen Feature
Lomography magazine names Jannie Parviainen a light magician.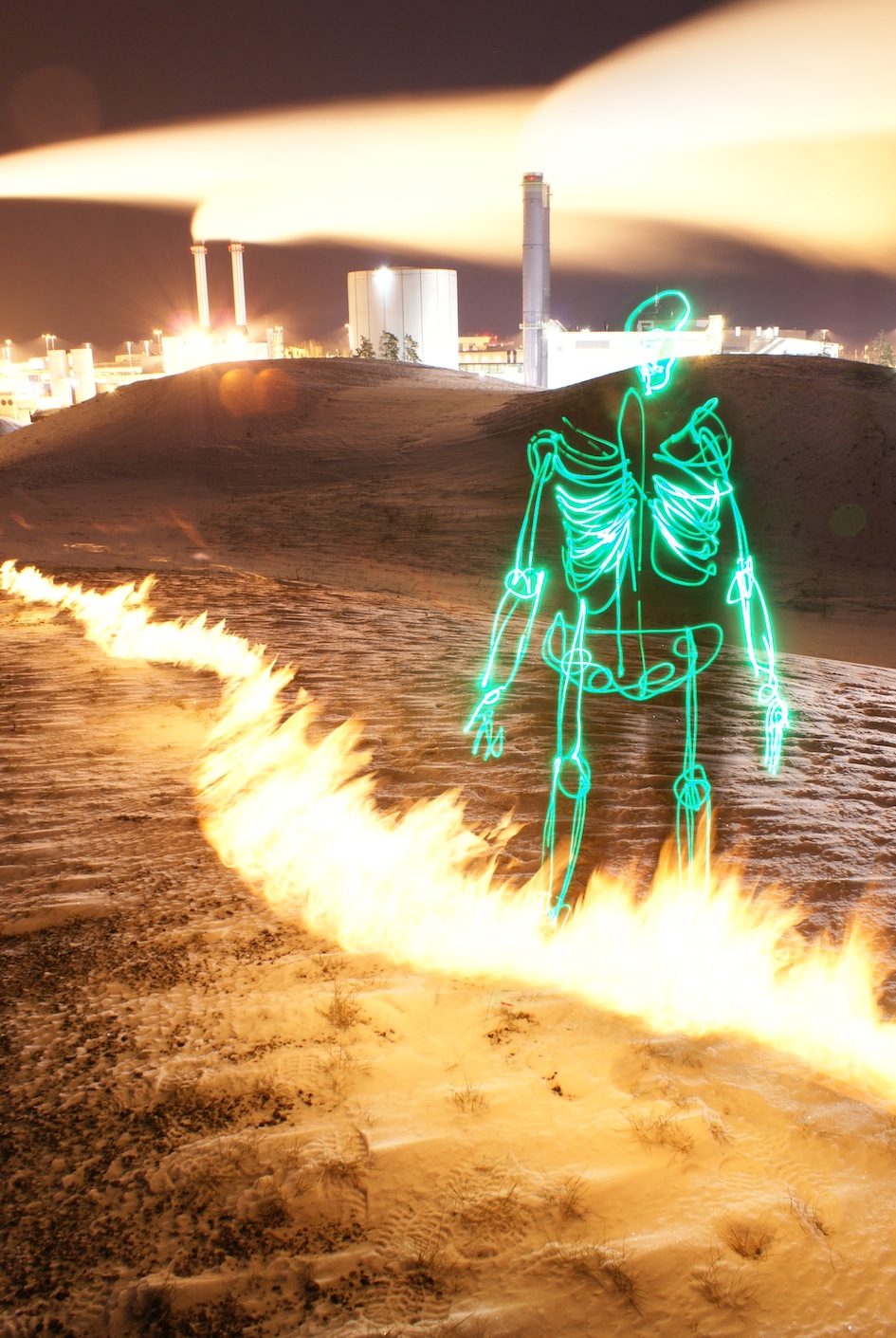 More Drawings By Italian
We are thrilled to be receiving more of the exceptional work by Jolanda Spagno next month.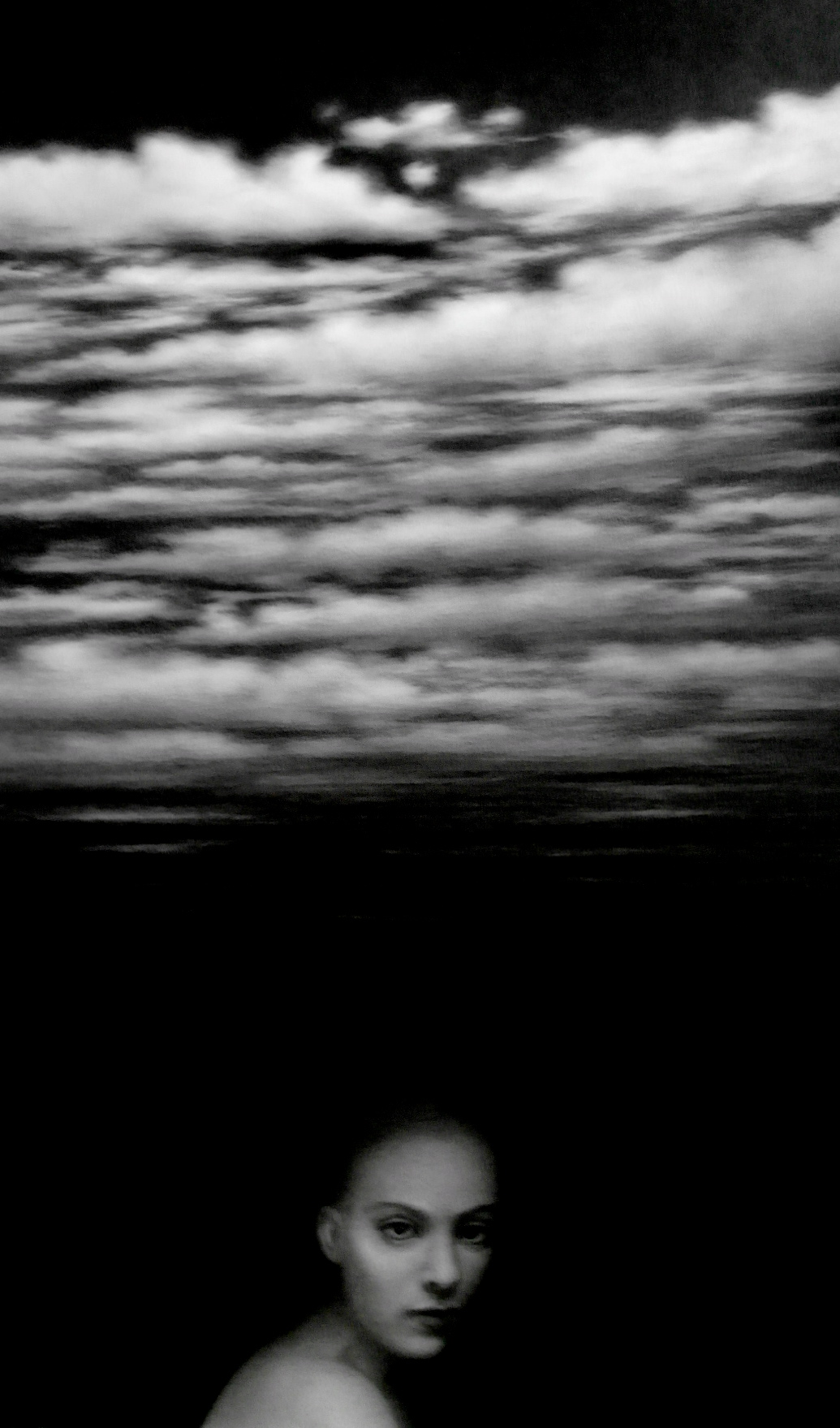 Science Festival Evening
Thanks to everyone who came to the 'Art and the Science of the Mind' lecture on Thursday as part of the Edinburgh International Science Festival. It was fully booked!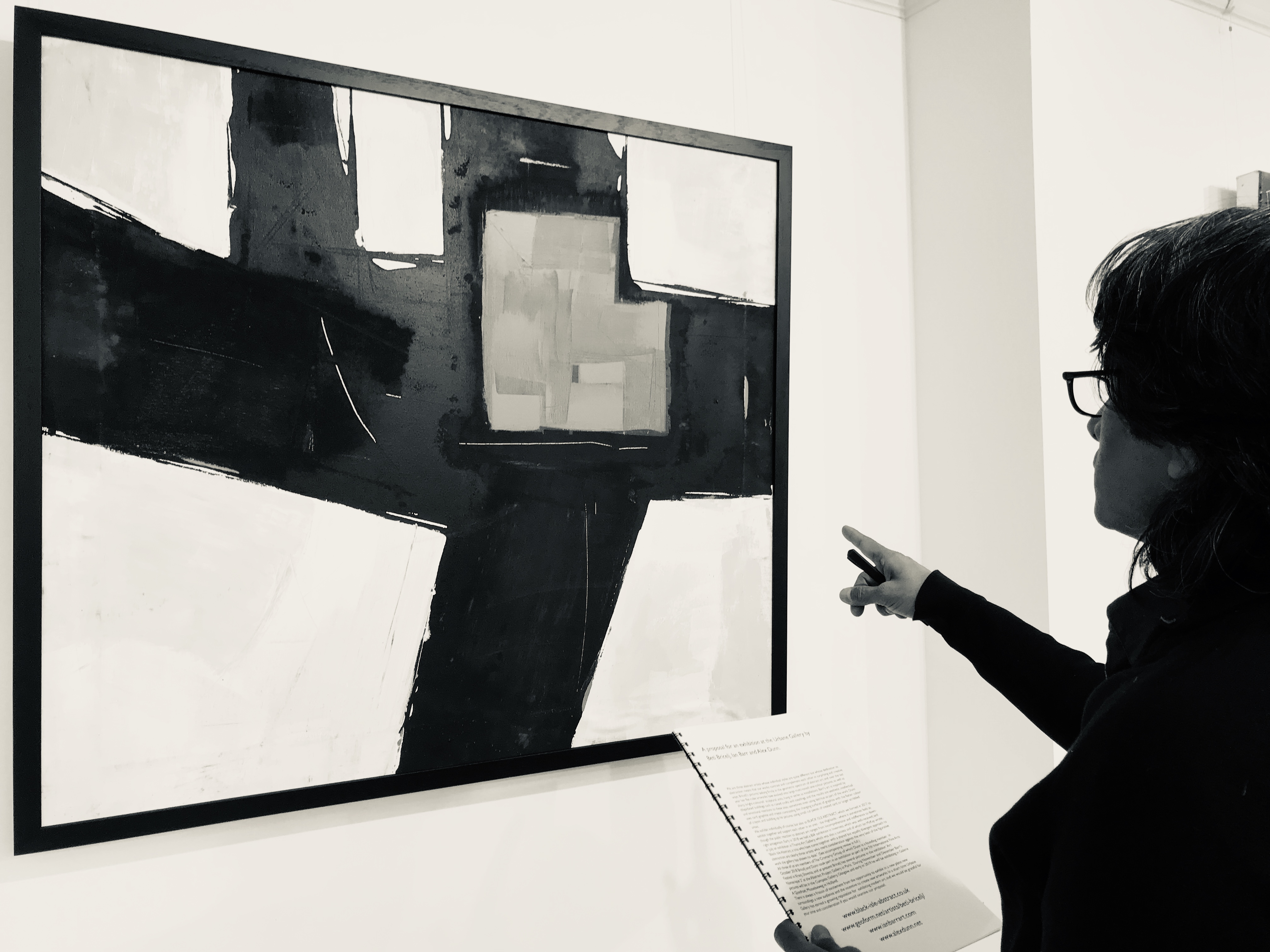 Chat Room
We are delighted to welcome award winning artist Juliane Hundertmark to the gallery, who was commended for her "unique style unlike any other painters working today" by Barbara Bloemink, curator of the Guggenheim Museums.