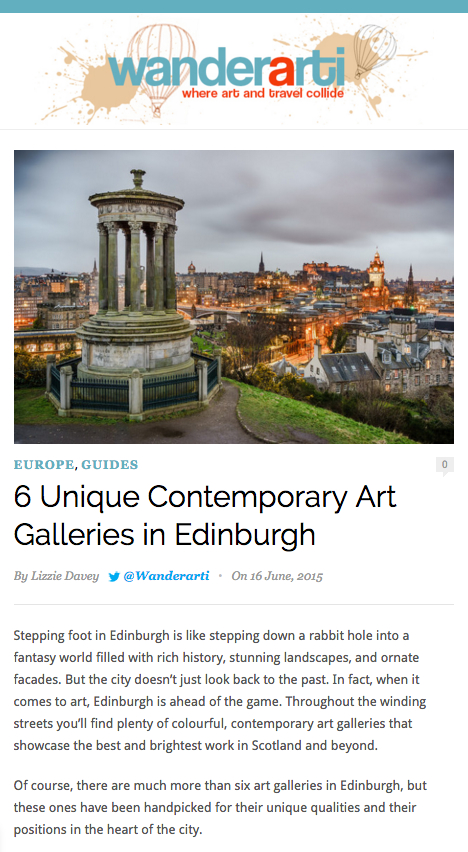 Wanderarti: Unique Contemporary Art Gallery
Urbane Art Gallery got an excelent review as one of the 6 unique spaces in Edinburgh for Contemporary Art alongside the Fruitmarket Gallery and Dovecot Studios.
Lizzie Davey from Wanderarti wrote: "Urbane Art Gallery is one of the most cutting edge spaces in the city."
To read the full review visit the Wanderarti website here.