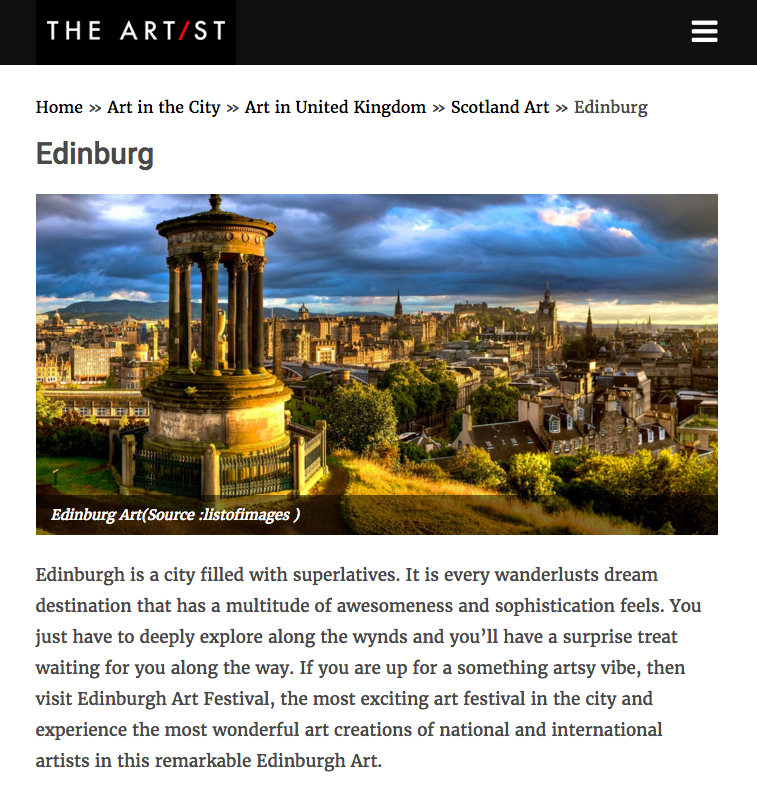 The Artist: Edinburgh Art And Design Highlights
They describe the space as "modern and chic", followed by a remark that the gallery has "a group of experienced staff that would help customers find the best art piece that would suit to their lifestyle."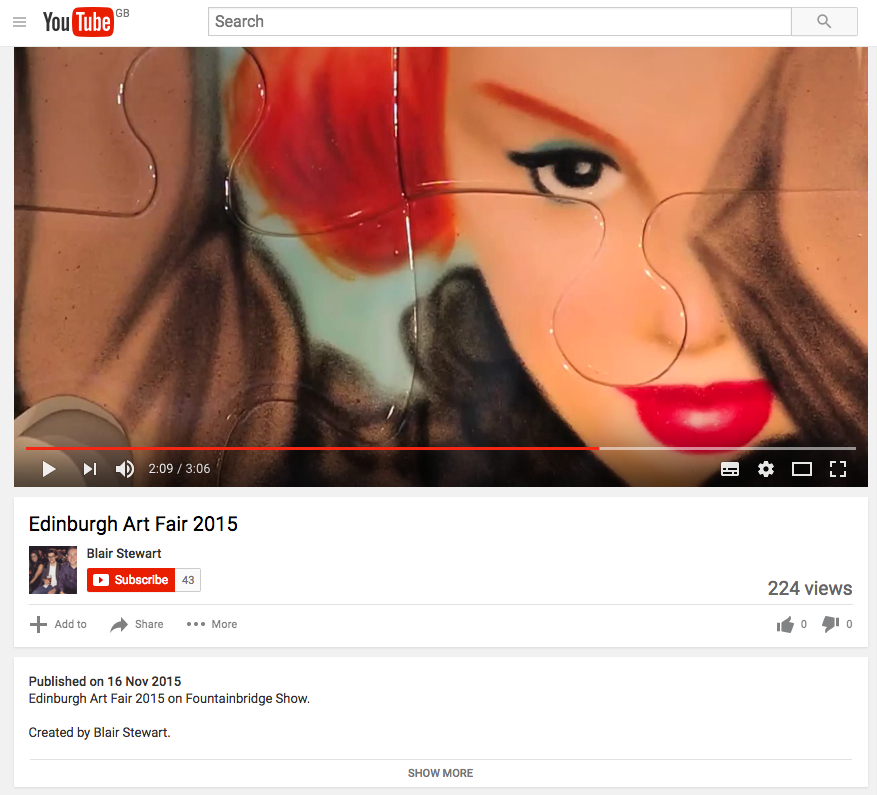 Urbane Art At The Edinburgh Art Fair
Our Gallery Director, Tracey Roxburgh was interviewed by Blair Stewart for the covering of the Edinburgh Art Fair 2015.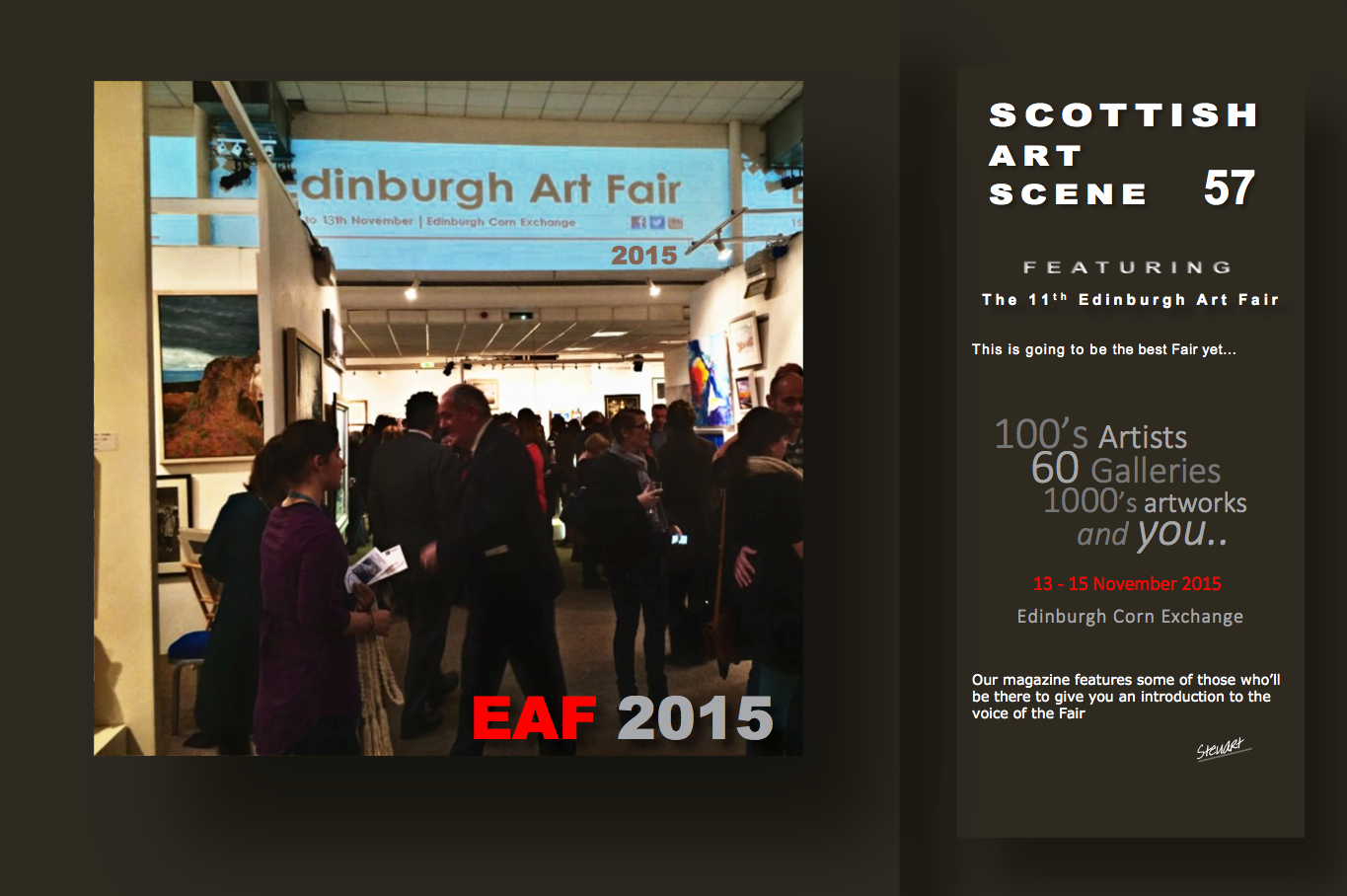 Scottish Art Scene: Edinburgh Art Fair
Urbane Art was a featured gallery at the Scottish Art Scene 57th issue on their special edition for the Edinburgh Art Fair.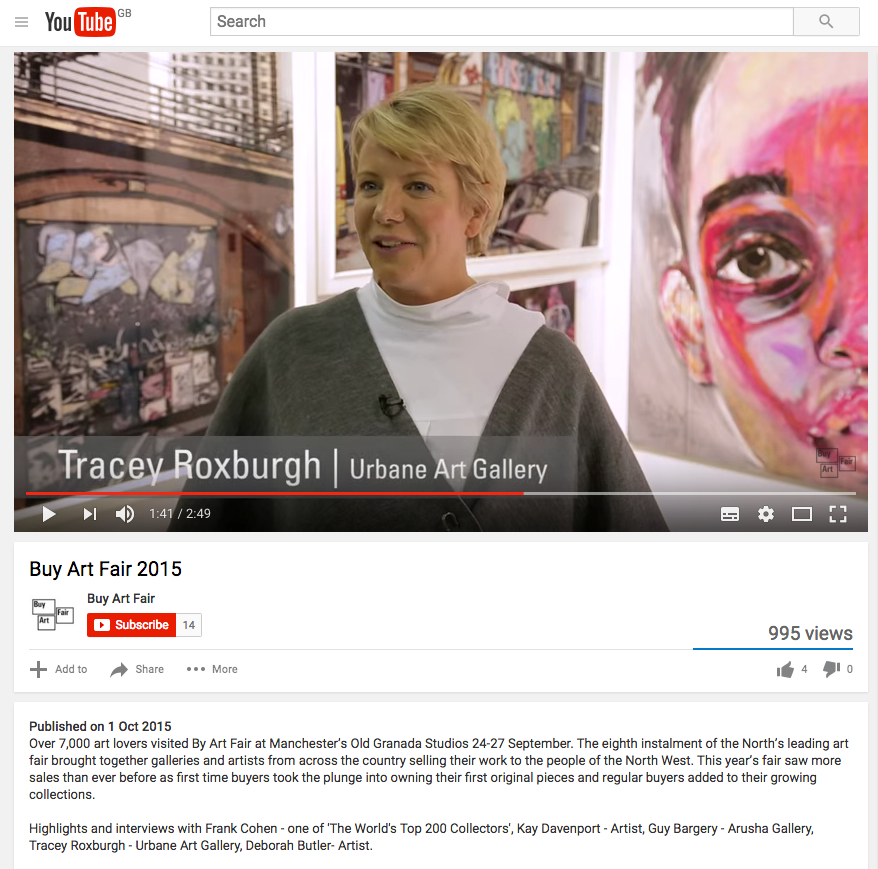 Urbane Art At The Buy Art Fair
Great media coverage of the Manchester Buy Art Fair 2015, where Tracey Roxburgh was interviewed and they showed some of the highlights of our stand.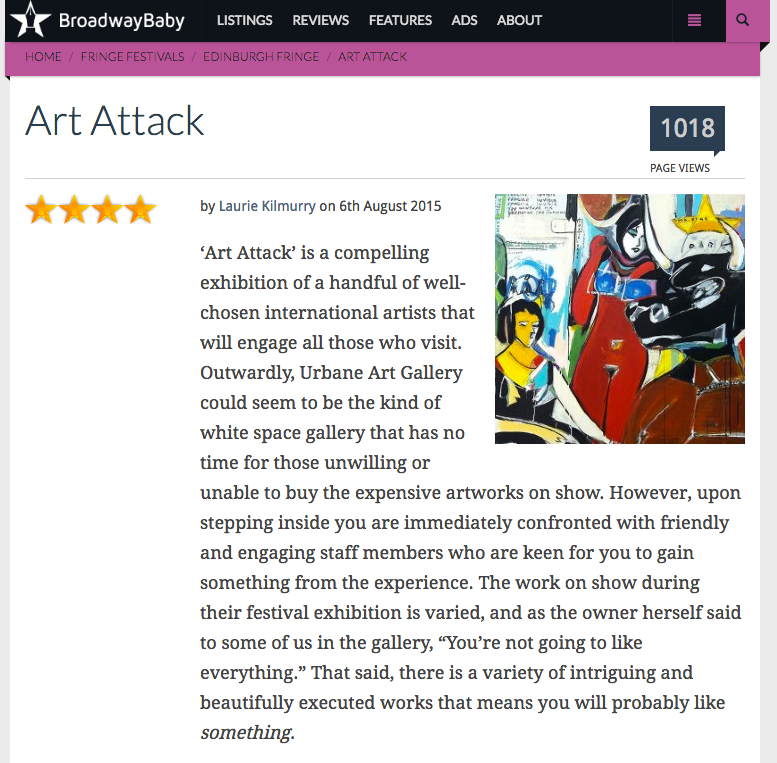 Art Attack Exhibition At BroadwayBaby
The gallery's Festival Exhibition: Art Attack received an excelent review by Laurie Kilmurry from BroadwayBaby: "This gallery has found a way to take contemporary, esoteric works and make them accessible to those who might otherwise feel that they arenít knowledgeable enough for such a visit."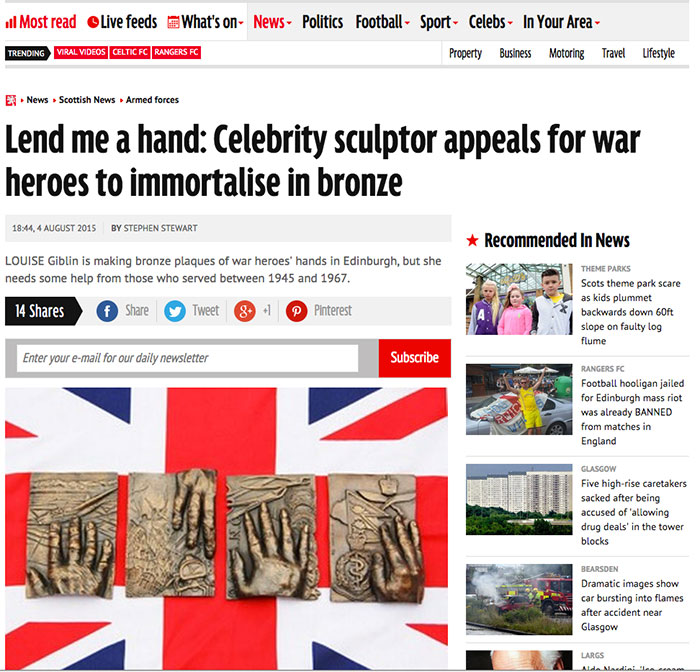 Daily Record Helps Search For War Heroes
Louise Giblin is making bronze plaques of war heroes' hands in Urbane Art Gallery, Edinburgh, but she needs some help from those who served between 1945 and 1967.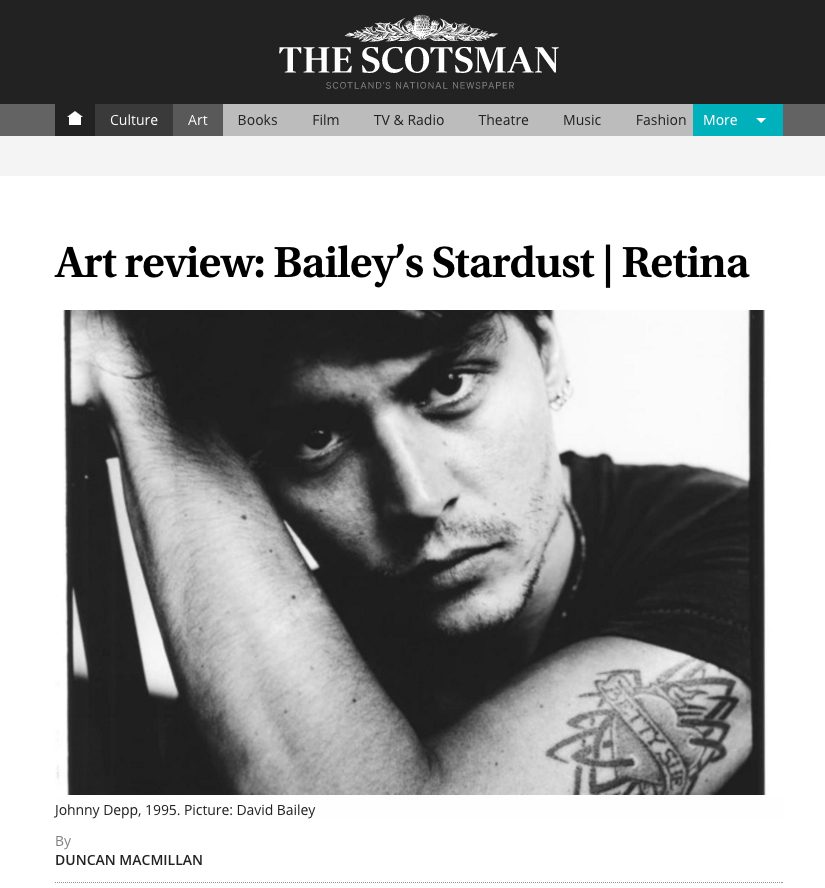 Retina Photography Exhibition At The Scotsman
Retina: Scottish International Photography Festival reviewed alongside Bailey's Stardust by Duncan MacMillan in the Scotsman.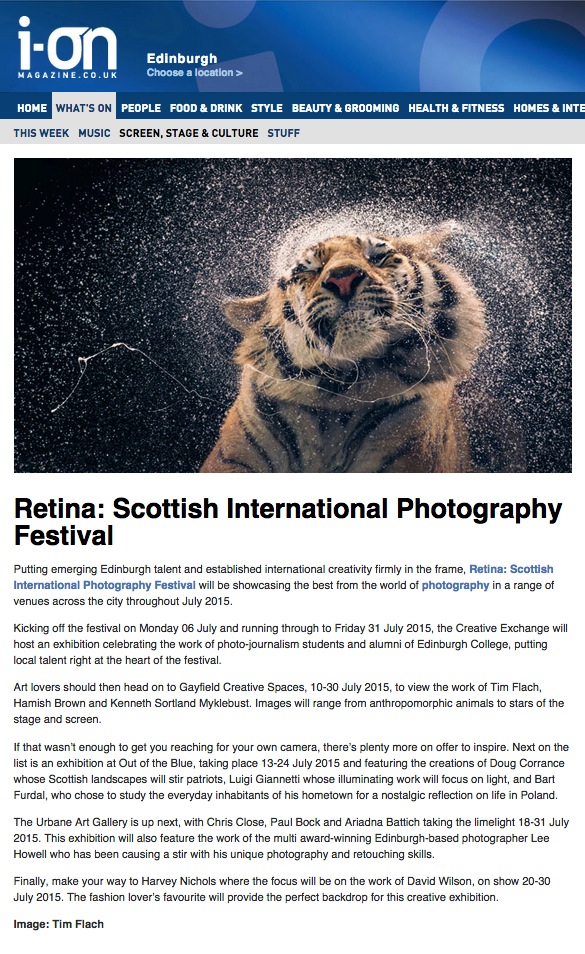 Urbane's Upcoming Exhibition Featured In i-on Magazine
Urbane Art Gallery's upcoming exhibition in partnership with Retina: Scottish International Photography Festival was featured in i-on magazine.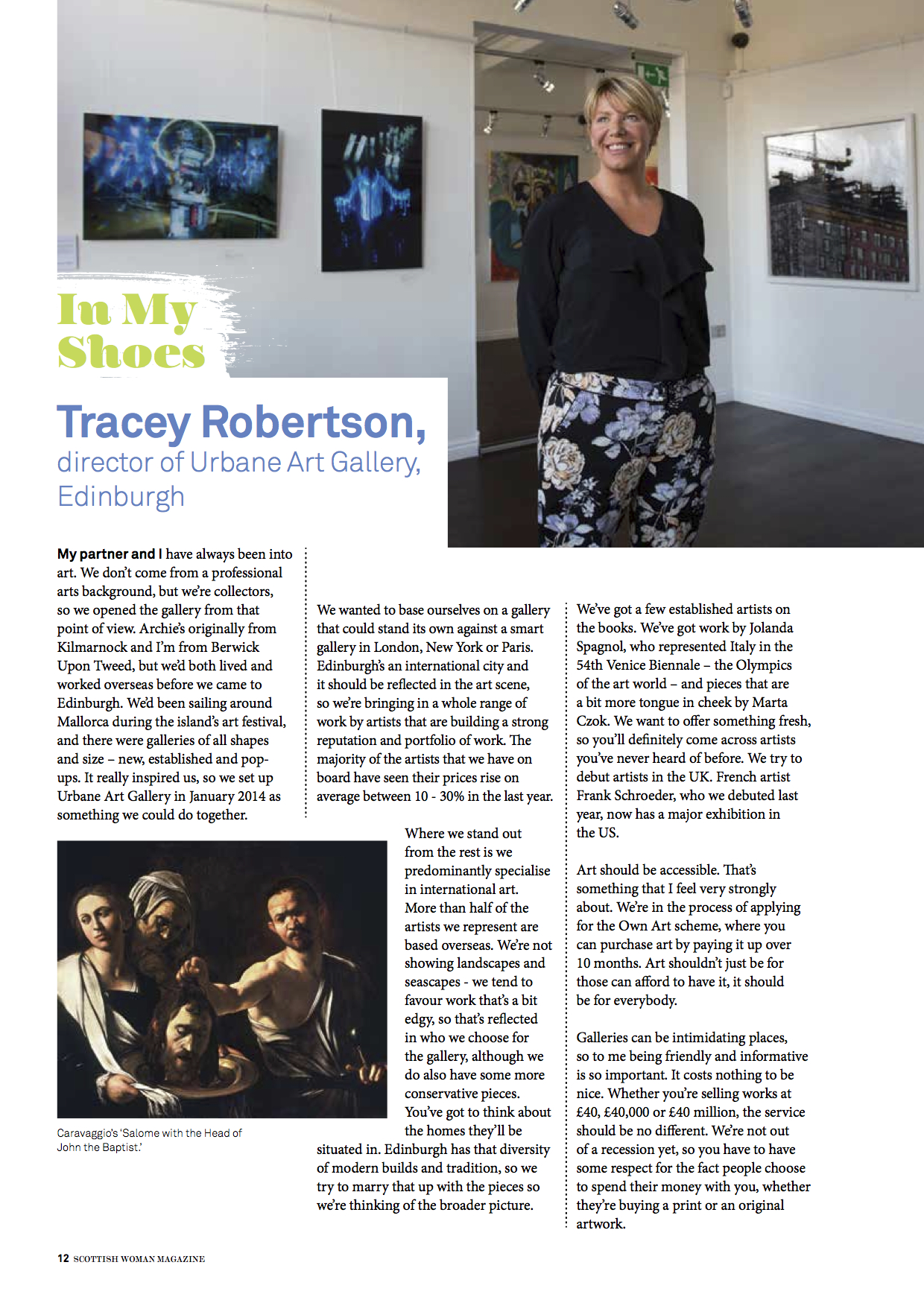 Scottish Woman Magazine: In My Shoes
Scottish Woman Magazine did a wonderful coverage of the Urbane Art Gallery Director, giving a great insight of the backgrounds and aims of the gallery.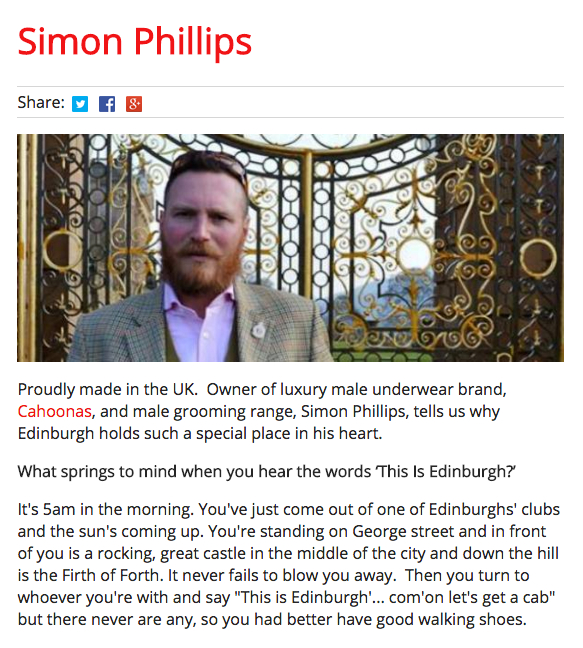 This Is Edinburgh: Simon Philips
Simon Philips, owner of Cahoonas and Edinburgh local, describes Urbane Art Gallery's private viewings as a way of ending a perfect day in Edinburgh.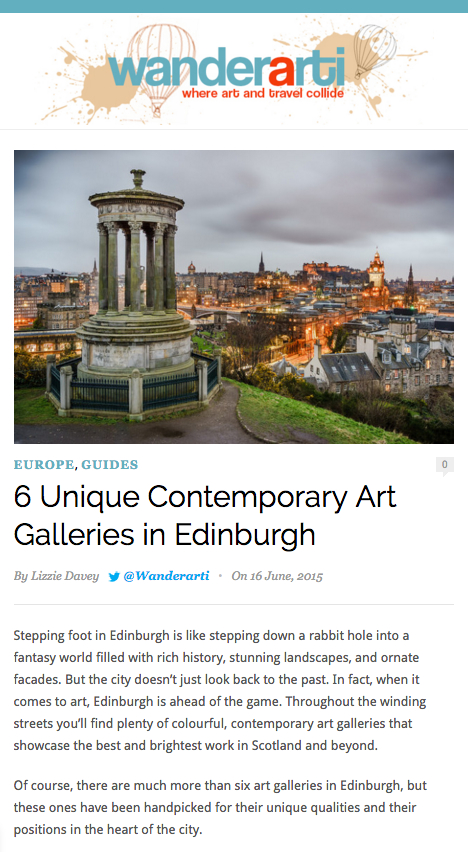 Wanderarti: Unique Contemporary Art Gallery
Urbane Art Gallery got an excelent review as one of the 6 unique spaces in Edinburgh for Contemporary Art alongside the Fruitmarket Gallery and Dovecot Studios.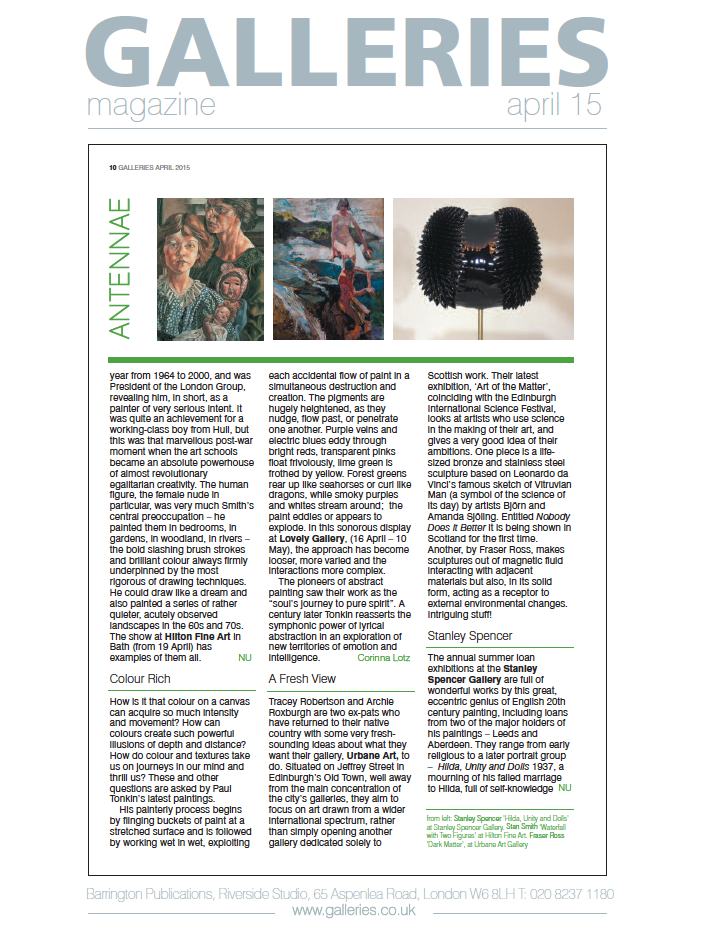 Galleries Magazine: A Fresh View
Great note on our "Art Of The Matter" Exhibition as part of the Edinburgh International Science Festival.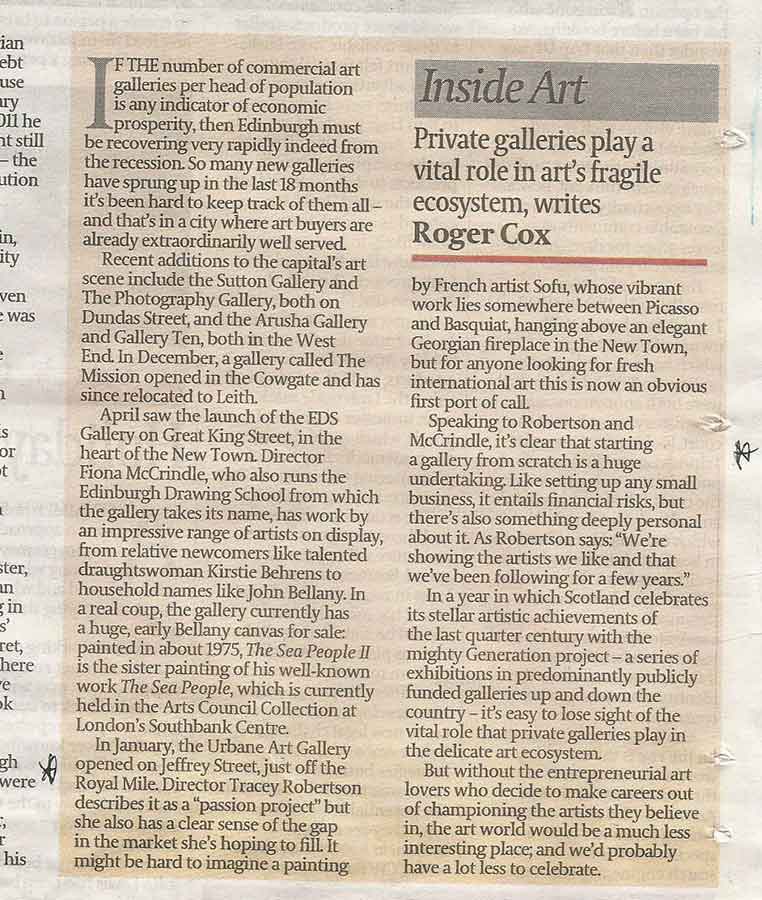 Roger Cox: Galleries Play Role In Artís Ecosystem
We are delighted to be featured in The Scotsman article by Roger Cox as the "obvious first port of call" "for anyone looking for fresh international art", only a few months after opening our doors.